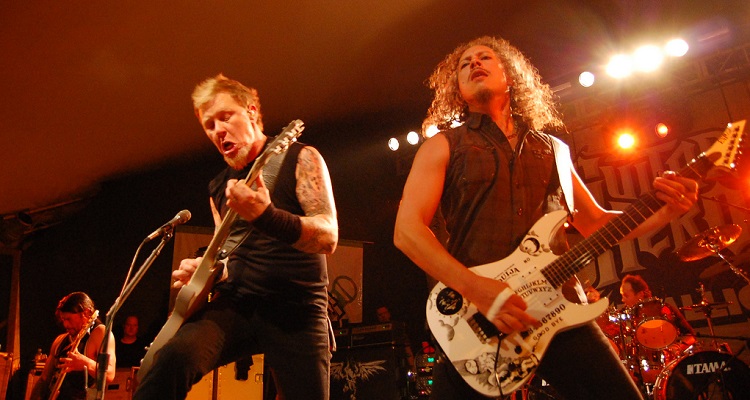 Metallica has 
announced
 that its songs have been streamed more than one billion times on Spotify. Until several years ago, the group famously refused to license their music on the platform.
In a Twitter post, the band wrote: "ONE. BILLION. STREAMS. 1,026 decades of Metallica music was streamed in 2019! Unreal! Thanks to the most dedicated fans in the world… you all are incredible!"
The band stayed off Spotify until 2012, when they finally gave in. In 2019, some 46 million people have listened to 50 million hours of the band's music. This data came from Spotify's Wrapped for Artists tool, which tracks various metrics.
Spotify was not the first digital music company that the band fought against. In 2000, they famously sued the original version of Napster, and their lawsuit listed 335,000 downloaders of their music as defendants in the case.
The band is still unrepentant for their actions during this time.
In a 2018 interview, the band's lead guitarist Kurt Hammett said, "We're still right about Napster, no matter who's out there who's saying, 'Metallica was wrong.' All you have to do is look at the state of the music industry, and that kind of explains the whole situation right there."
A few years earlier, in a 2014 interview, Hammett further decried music streaming by saying, "It's just become too big of a beast to try to control."
Today, though, music streaming has helped the band become one of the highest earners in Music. According to Forbes, they were the tenth highest earner in the industry last year.
This past summer, Metallica made news and stirred controversy when U.S. Rep. Bill Pascrell, Jr. (D-NJ) accused the band of colluding with Live Nation by directly feeding 88,000 of their tickets to the secondary markets, which led to highly inflated prices for their fans. During his congressional testimony, Pascrell, who is 82 years old, quoted lyrics from a Metallica song when he said, "That's sad, but it is true."