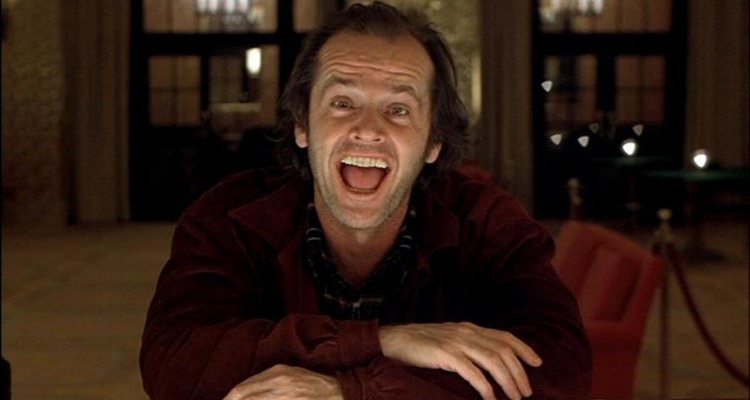 Kerry Muzzey is a prolific composer whose work appears in major TV shows, Hollywood film trailers, and Broadway productions.  Earlier this week, Muzzey got his mechanical royalty check from Spotify.
After failing to pay mechanical royalties entirely — for years — Spotify is apparently now sending payments to artists.  Just try not to laugh out loud (or cry out loud) when you see the money involved.
Earlier this week, composer Kerry Muzzey — whose work appears on TV shows like Glee, So You Think You Can Dance, and The LXD, as well as major motion picture trailers — shared his mechanical royalty check from Spotify. The windfall: $11.60 for 32,222 plays.
Which boils down to approximately $0.000360 per play.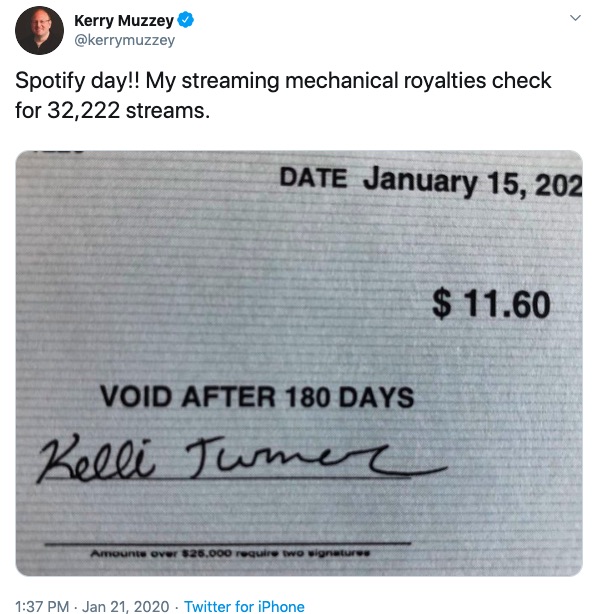 We asked Muzzey for more details on his payment.
He told us that Spotify sends the checks sporadically, and Harry Fox Agency administers them. "HFA handles Spotify's mechanicals," he said. "They come in small batches here and there. Nothing new where Spotify royalties are concerned, though. Just disheartening to see how little the service generates in mechanicals for writers/composers."
That suggests that Spotify has been sending its mechanical checks all along, just not to everyone. And those receiving checks aren't exactly getting rich. Sadly, this isn't the first lowly mechanical check we've seen from Spotify. David Lowery, who ended up starting a massive legal battle against Spotify and other streaming services for missing or partial payments, once shared his Spotify check for $5.05.
Lowery started a massive class action lawsuit against Spotify, one of two from indie artists that ended up getting consolidated.  That was the start of a massive wave of litigation from rights owners claiming massive infringement and non-payment of mechanicals, most of which were settled out-of-court.  Helping to clean the mess was the Music Modernization Act, which was passed into law in 2018 by President Trump and prohibited future mechanical rights lawsuits.
It also created the Mechanical Licensing Collective, whose job will be to administer mechanical rights checks to rights owners. The MLC is still being formed, but the rights agency is projected to instantly generate more than a billion dollars in mechanical rights for major publishers like Universal Music Publishing Group and Sony/ATV. That payout is estimated based on a massive pile of unclaimed rights for years of streams, dating back years, with major publishers expected to collect the payments based on existing publisher market share.
Unfortunately, it doesn't look like the MLC is going to create a windfall for songwriters and composers like Muzzey, however.  Or, anyone without hundreds of millions of streams to multiply against $0.000360.
That leaves other, more lucrative rights like sync.  Accordingly, if you're interested in checking out Kerry's work, here's his site.  It's pretty damn good.