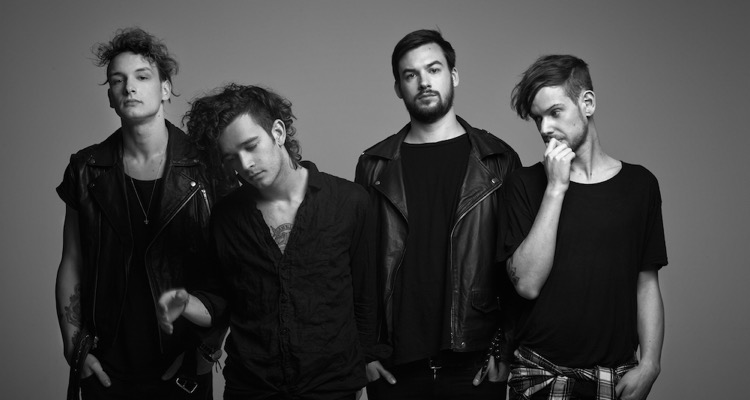 The 1975 has indicated that they will only perform at 'gender-balanced' music festivals — those that feature a roughly even number of male and female artists or a ratio that favors the latter.
However, the four-piece pop band from Cheshire, England has refused to cancel their scheduled performance at the upcoming Reading and Leeds Festivals; of the 91 currently announced Reading and Leeds acts, just 20 (about 22 percent) are female.
On Twitter, The 1975 frontman Matthew Healy said that his band will honor the Reading and Leeds contract to avoid letting ticketholders down, but that moving forward, they will exclusively lend their talents to festivals with a substantial variety of female artists. An exact percentage wasn't specified.
Healy made the commitment after being prompted by The Guardian music editor Laura Snapes. Snapes took issue with Rage Against the Machine's occupying the third and final headlining spot at Reading and Leeds, and especially with their perceived unwillingness to stand up for female acts.
Subsequently, Snapes asked Healy to agree to play festivals that commit to hiring a certain percentage — "ideally 50%!" — of female and non-binary bands, relative to the total number of male performers. Healy agreed, writing, "Take this as me signing this contract" and "this is how male artist [sic] can be true allies."
At the time of this piece's writing, neither Rage Against the Machine nor the Reading and Leeds organizers had responded to the pledge.
The 1975 is preparing to embark on a 60-show world tour, which will begin on Saturday, February 15th, in Nottingham, England. Their next album, Notes on a Conditional Form, is scheduled to release on April 24th.
The band, which formed in 2002, has long been politically active. Climate activist Greta Thunberg provided a monologue for "The 1975," a single from the upcoming album, and the album itself is said to have been influenced by Thunberg's positions and statements.
The 2020 Reading and Leeds Festivals will take place between August 28th and August 30th. According to organizers, additional performers will be announced in the coming weeks.