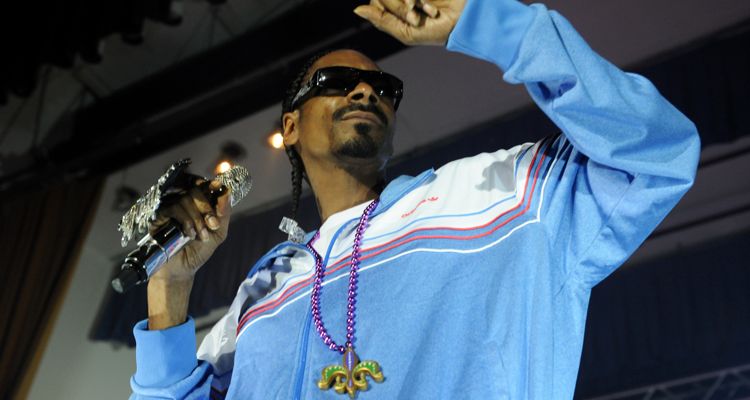 Snoop Dogg has issued a public apology to Gayle King, saying he overreacted to an interview.
The CBS This Morning host sparked backlash after a portion of her interview with Lisa Leslie aired. The brief clip featured a part of the conversation in which King asked Leslie about her relationship with Kobe Bryant. Specifically, she asked about the 2003 sexual assault allegations made against Bryant, and whether it tarnished his legacy and impacted Leslie's opinion of the basketball legend.
The rapper took to Instagram to offer his thoughts in an expletive-laced rebuttal, criticizing King. The rant has now been removed, but Snoop Dogg threatened King saying, "respect the family and back off, b**** – before we get you."
Snoop has now publicly apologized for that threat. "Two wrongs don't make no right. When you're wrong, you gotta fix it," the rapper started in a new Instagram post.
Addressing King directly, Snoop said: "I publicly tore you down by coming at you in a derogatory manner based off of emotions, me being angry at questions that you asked. Should have handled it differently than that."
"I was raised better than that. I want to apologize to you publicly for the language that I used and calling you out and just being disrespectful. Didn't mean for it to be like that," Snoop Dogg said.
Snoop says he felt as though he was speaking for a friend who could no longer defend himself. Bryant, his 13-year-old daughter Gianna, and seven others died in a tragic helicopter accident on January 26th.
Snoop shared the short video to his followers, telling them to "man up" when they're wrong. Addressing King again, the rapper said he hopes the two can sit down to discuss things privately.
King has faced death threats and must travel with security. Oprah Winfrey, a friend of King's for decades, said King feels as though she was put in a terrible position.