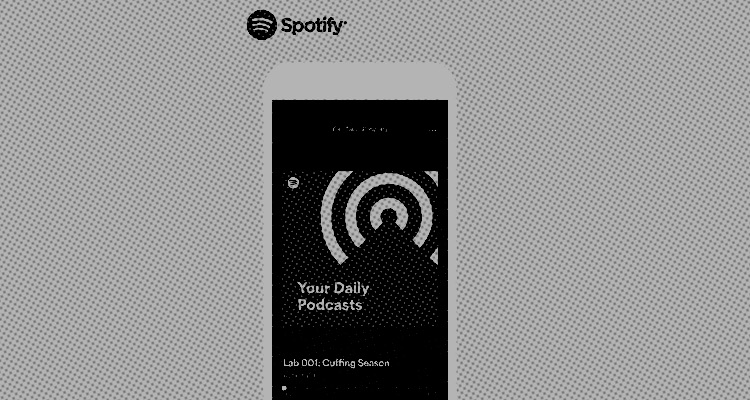 A substantial number of podcast bootleggers are delivering illegal music to Spotify users, and it's unclear how — or if — the streaming service will stem the tide of copyright infringement and stolen royalties.
According to a report from Pitchfork, a simple-but-effective process allows users to make demos, live recordings, unreleased tracks, and a slew of otherwise unpublished songs, available for all to enjoy on Spotify: The works are disguised as podcasts.
The streaming giant has not established especially stringent copyright-infringement filters for non-music content, and in turn, the compilations are staying live for sizable periods of time — long enough to rise to the top of the podcast charts, in many cases.
"Bantal Empuk," for instance, cracked into Spotify's list of top podcasts by offering listeners a chance to hear non-album tracks from Lil Pump and even the late Juice WRLD, among many others. This "podcast," like similar bootlegs, listed each of its songs as an episode, thereby serving as something of a playlist.
The cited report also uncovered bootleg Childish Gambino freestyles, TikTok tracks, and slow and/or remixed versions of leading songs. Though some of these unofficial recordings are attributable to the influence and reach of TikTok, others have simply been directly uploaded by fans of the artists themselves.
Also worth noting is that Spotify does not pay royalties for podcasts.
However, while the inspiration for posting bootleg music may not be financial, the affected artists are being very directly — and very seriously — impacted. To climb to the top of the podcast charts, a program must receive many plays and positive reviews. (The precise formula for determining podcasts' rankings has not been revealed by Spotify.)
And regardless of the exact play count, the bottom line is that fans are being directed away from their artists' official songs (which produce streaming royalties) and towards works that do not provide artists any compensation whatsoever.
Though Spotify claims to be addressing the "podcast loophole," illicit music is still reaching the ears of users. And in a day and age when artist royalties are under fire, one cannot help wondering how much longer the world's largest music-streaming service will stand by while criminals flagrantly violate the law.