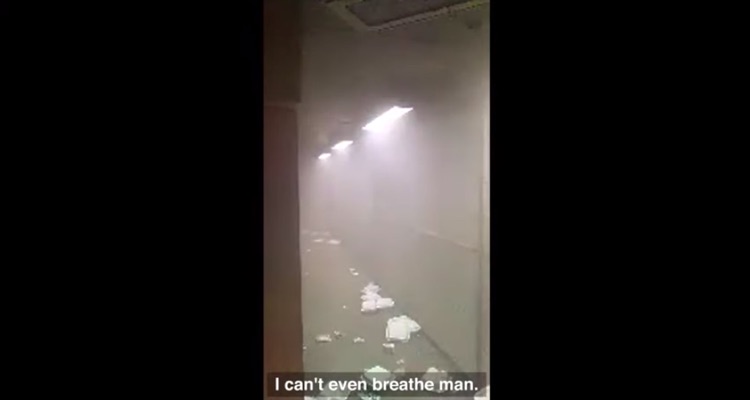 Jay-Z and Tennessee native Yo Gotti have filed a second lawsuit against the Mississippi Department of Corrections, once again stemming from the state's failure to address the alleged mistreatment and abuse of inmates at the Mississippi State Penitentiary (which is more commonly known as Parchman Prison).
Team ROC, the charitable and justice-centered division of Jay-Z's Roc Nation, was also cited as a plaintiff in the lawsuit. More than 150 Parchman inmates are being represented, and the suit calls on the courts to provide the Department of Corrections with a three-month deadline to repair the prison's numerous shortcomings.
Roc Nation has posted a graphic video that sheds additional light upon Parchman's horrifying living conditions and limited staff.
The 17-minute-long work opens with an inmate-recorded clip of a prisoner who'd committed suicide and simply been left to hang in his cell. Moreover, structural deficiencies, an inability to halt inmate violence, a lack of running water, and near-nonexistent medical treatment options, among other glaring issues, are showcased in the video, which is chiefly comprised of firsthand footage.
Aside from these troubling claims, Jay-Z, Roc Nation, and Yo Gotti have indicated that Parchman inmates are often served cockroach-infested food; direct evidence of this allegation was not disclosed.
Jay-Z, Yo Gotti, and Team ROC filed a separate lawsuit against the Mississippi Department of Corrections last month, though the complaint was submitted on behalf of only 29 prisoners and mainly pertained to the widespread violence that allegedly plagues Parchman.
To drive the point of this larger, more in-depth legal filing home, Jay-Z purchased full-page ads in The New York Times and Mississippi's Clarion-Ledger, a daily newspaper that's circulated throughout the state.
The advert consists of a firmly worded letter to Mississippi Governor Tate Reeves, who was sworn in last month. Specifically, the message implores Governor Reeves to immediately address the "critical" situation at Parchman by shutting the facility down "until it is safe for the inmates and the prison staff" or by requesting aid from the federal government.
Notably, Reeves' predecessor took few concrete steps to turn the tide at Parchman, which is Mississippi's only maximum-security prison for men.
Yo Gotti dropped his 10th studio album, Untrapped, on January 31st, and Jay-Z recently made headlines when it was reported that his music-streaming service, Tidal, lost a substantial number of customers in 2018.
At the time of this piece's writing, Governor Reeves hadn't publicly responded to the open letter published by Jay-Z, Roc Nation, and Yo Gotti.