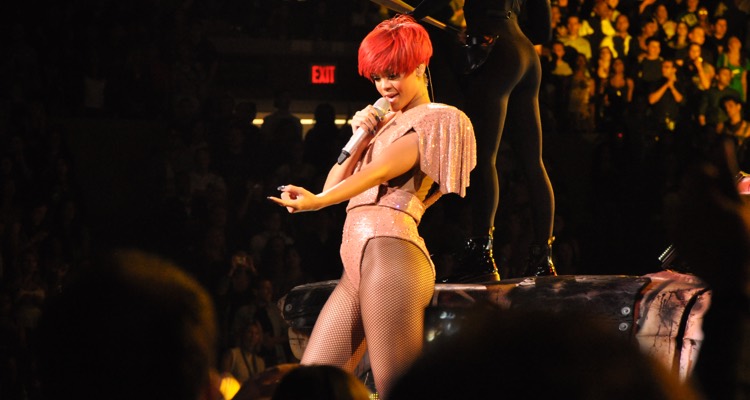 Rihanna and her charitable organization, the Clara Lionel Foundation, are supporting coronavirus (COVID-19) victims and first responders in a big way.
The Barbados native's Clara Lionel Foundation announced in a recent press release that it has contributed $5 million to the coronavirus relief effort. The funds have been dispensed to a number of "on-the-ground partners," including Direct Relief, the World Health Organization (WHO), Feeding America, and several others.
While each recipient organization will have discretion in terms of the money's specific uses, the Clara Lionel Foundation indicated that the cash will bolster food banks in the United States, enhance testing and medical support in developing nations, and provide healthcare workers with training and protective equipment.
And in a testament to the importance of breathing-assistance machines, which are in short supply around the world, $700,000 of the Clara Lionel Foundation's $5 million donation will be dedicated exclusively to manufacturing ventilators and distributing them to medical facilities and COVID-19 sufferers.
At its close, the Clara Lionel Foundation's press release emphasized the importance of preventative measures in the fight against the coronavirus and requested additional donations from concerned individuals.
Rihanna founded the Clara Lionel Foundation in 2012. The non-profit organization has contributed to a variety of causes, including those related to medicine and education, in several countries. Since 2014, the CLF has hosted the Diamond Ball, an annual fundraising event that features performances from well-known artists and appearances from prominent celebrities.
To date, health authorities have diagnosed over 330,000 worldwide coronavirus (COVID-19) cases, with roughly 15,000 deaths.  Tens of thousands have already survived the flu-like symptoms of the virus, with many showing no symptoms at all.
The contagious infection, which originated from Wuhan, China, late last year, has prompted most governments (and companies) to employ prevention-minded measures. In addition to disrupting day-to-day living, these stringent policies, which range from large-gathering bans to full lockdowns, have had a profound impact on the music industry, and particularly artists' ability to earn a living through live performances.
In December, Rihanna insinuated that her much-anticipated ninth studio album is complete. However, the 32-year-old hasn't yet established a release date for the work.