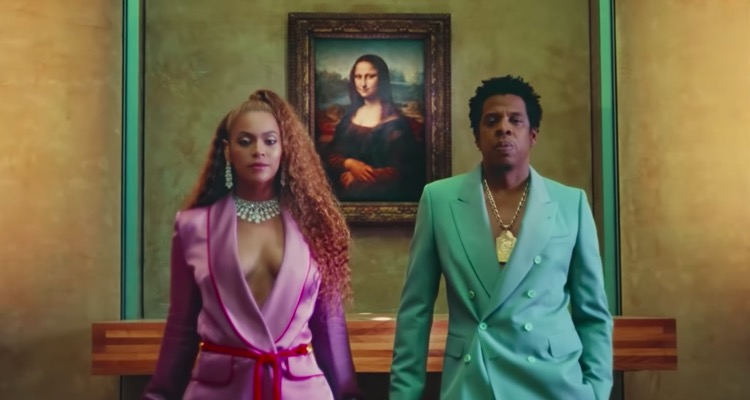 Jay-Z and Beyoncé have been named in a copyright-infringement lawsuit centering on their allegedly unauthorized sampling of a speech in "Black Effect."
The complaint against Beyoncé and Jay-Z was recently submitted to a California federal court on behalf of Dr. Lenora Antoinette Stines, a Jamaican artist, lecturer, and choreographer. Digital Music News obtained an exclusive copy of the filing on Wednesday (June 17th).
According to this filing, Jay-Z and Beyoncé approached Dr. Stines in March 2018 and asked her to bring experienced dancers to the set of a promotional shoot for The Carters' debut album, Everything Is Love. (The Carters consist solely of Jay-Z, whose full name is Shawn Carter, and his wife Beyoncé; Everything is Love went on to secure a Grammy Award.)
These dancers were also expected to participate in The Carters' On the Run II Tour, which began in June 2018 and concluded in October 2018. The 48-show concert series sold more than $250 million worth of tickets.
Dr. Stines supplied the requested dancers and, while on set, was asked to relay her thoughts on love for the promo footage – not "Black Effect" or any other song, per the complaint.
From there, the legal document indicates that the defendants' representatives "demanded" Dr. Stines sign a contract for the video, despite the 68-year-old's requesting to have a few moments to review the agreement with her counsel.
Subsequently, Beyoncé and "another individual" allegedly spoke with Dr. Stines and inquired about her definition of love. Though the plaintiff "was unaware that she was even being recorded," this response ultimately made its way onto "Black Effect."
Lastly, the complaint describes Dr. Stines's "shock, horror and chagrin" upon hearing her voice on the track, as well as her disappointment with failing to receive a credit for her work.
At the time of this writing, neither Jay-Z nor Beyoncé had publicly responded to the lawsuit.
It's been something of a rough week for Jay-Z, whose music streaming service, TIDAL, is facing a stunning data-fraud investigation in Norway.