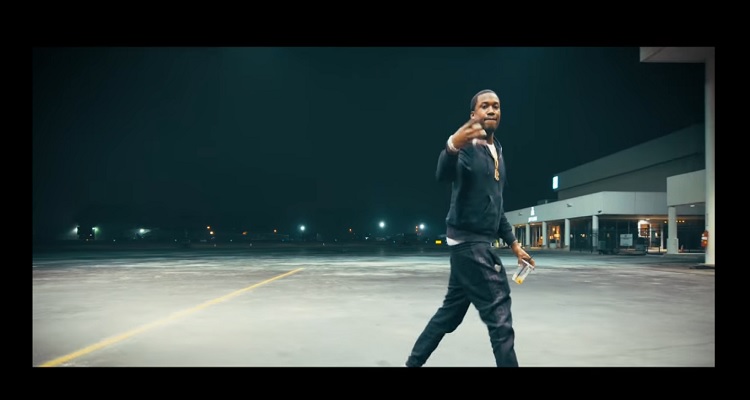 Rapper Meek Mill, his (and Roc Nation's) Dream Chasers Records label, and Warner Music Group-owned Atlantic Records are facing a copyright-infringement lawsuit centering on the allegedly lifted lyrics in "100 Summers" and "Cold Hearted II."
Dream Rich Entertainment, a Philadelphia-based songwriting company, submitted the Meek Mill copyright-infringement lawsuit to a Pennsylvania federal court. DMN secured an exclusive copy of the corresponding filing.
The legal complaint is straightforward enough: Dream Rich Entertainment maintains that its "controlled songwriter" (whose name isn't noted in the filing) is the lone writer of "100 Summers" and "Cold Hearted II" (having crafted their words between June and October 2018). Moreover, the company claims that it possesses the tracks' copyrights, as well as the copyrights associated with several other lyrics that Meek Mill accessed.
Specifically, Meek Mill had access to the lyrics crafted by the controlled songwriter (encompassing "100 Summers," "Cold Hearted II," and other songs yet, once again) in early November 2018. Aside from the songwriter's allegedly rapping these lyrics for Mill, the circumstances of this access aren't disclosed in the document. However, Meek allegedly made haste to set the lyrics (or those that are "identical and/or
substantially similar") to music and record them for his fourth studio album, Championships, which dropped on November 30th, 2018.
That "Cold Hearted II" is the final track on Championships may be worth noting; "100 Summers" is number 15 of 19 on the over 69-minute-long album. Plus, The Weeknd and six others (including Meek) are listed as co-writers on "Cold Hearted II."
The plaintiff is seeking damages in excess of $75,000 on its first three copyright-infringement claims stemming from the tracks, as well as the establishment of a constructive trust – or a court-ordered trust in which stolen property, funds, or the items they were used to purchase are transferred to the rightful owner – on the fourth count. In this case, of course, the property/items in question are the mentioned tracks' master recordings and income.
It's been a relatively busy week for copyright developments and infringement cases in the music industry. Earlier today, we reported that Grammy-winning jazz mainstay Maria Schneider had filed a class-action lawsuit against YouTube (as well as Google and Alphabet, Inc.) centering on its allegedly discriminatory takedown policies and Content ID feature.
On Wednesday, the U.S. Copyright Office signaled that it won't dismantle the controversial DMCA anytime soon, but will instead opt to see how the European Union's Copyright Directive fares. Set to go into effect next July, the divisive Copyright Directive will transfer immediate liability for unauthorized editions of protected media to digital platforms and content-sharing websites.
At the time of this writing, neither Meek Mill nor Atlantic Records had publicly responded to the copyright-infringement lawsuit submitted by Dream Rich Entertainment.