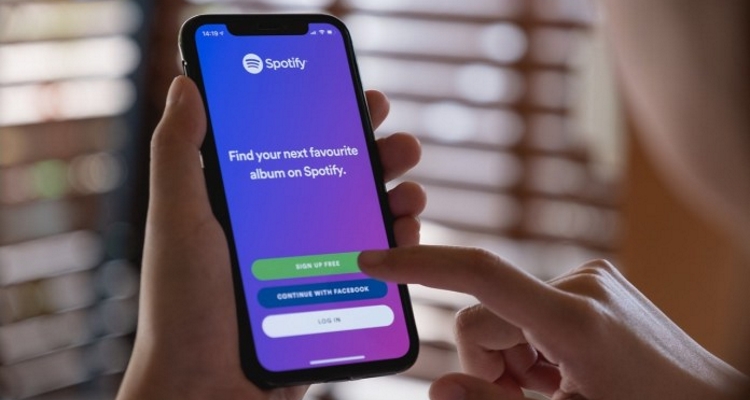 No Juice WRLD's newest album didn't cause the Spotify crash on Friday – Facebook did.
Spotify quickly addressed the issue, telling complaining fans that it was working on the issue. "Juice WRLD's album really broke Spotify, bro," one fan tweeted about the issue. But when other apps began acting up too, the culprit was revealed to be Facebook.
The 'Spotify crash' was oddly also experienced by Pinterest, Tinder, and other apps on iOS devices.
That's because the issue was Facebook's SDK implementation on iOS, which many apps use to manage logins. The issue affected everyone, not just those who use Facebook to log in to their Spotify account. The issue did not affect Android users.
Orda app co-founder Peter Juras tweeted on Friday, "There's another Facebook SDK issue that leads our iOS app to crash on launch again along with major apps like Spotify & Pinterest." Facebook soon acknowledged the issue on its developer platform.
"We are aware and investigating an increase in errors on the iOS SDK, which is causing some apps to crash," a Facebook spokesperson said. "We identified the issue quickly and resolved it and we apologize for any inconvenience."
This isn't the first time Facebook's errant SDK has caused issues for other apps.
The same problem happened on May 6th, causing another Spotify crash that lasted most of the day.
Facebook encourages developers to integrate its login services into their apps. By pushing the SDK, it's integrated into any app that offers Facebook login. The problem with that is when Facebook experiences an issue, it affects all of those apps. Opening the app in offline mode usually resolves the problem, but the root problem is Facebook.
Needless to say, many Spotify users are not happy about the inconvenience and over-involvement of Facebook. "Kind of nightmarish that even if you've fully opted out of Facebook, your apps are still so dependent on the Facebook API to the point where they won't work without," one user writes on the Spotify support forums.
"You'd hope this will be a wake-up call to these companies, but they probably make too much money selling your data to Facebook to care." With two down periods within a few months due to the Facebook SDK, that criticism is valid. For those of us who have opted out of Facebook's ecosystem, we're still adversely affected.
I'm sure Juice WRLD's new album is good, but it's not crash Spotify good.