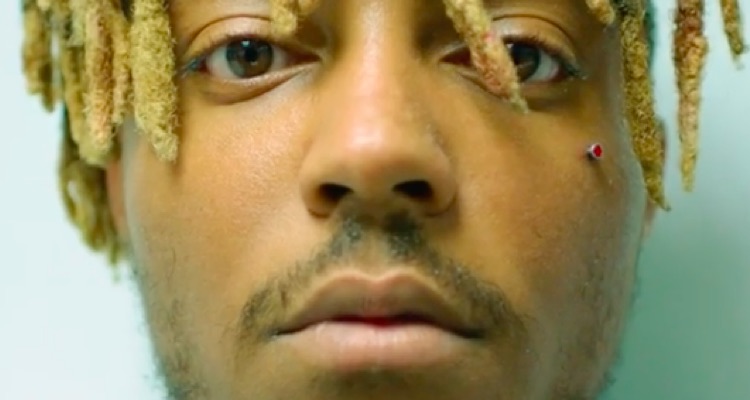 Juice WRLD's first posthumous album, Legends Never Die, received positive reviews and turned in a strong commercial performance. Now, another of the late rapper's works — a single featuring The Weeknd — is dropping.
The Weeknd announced the quickly approaching release of his collaboration with Juice WRLD in a tweet, "XO + 999 Thursday Night," and responded to a message that Juice penned on September 10th, 2019: "Me and The Weeknd would make a diamond record…"
More than 200,000 fans have liked the original tweet that unveiled the new single.
For further context, XO is The Weeknd's eight-year-old record label, while Juice had a "999" tattoo and explained that the number represented turning negative happenings into positives. To be sure, "999" adorns much of the rapper's official Legends Never Die merchandise, as well as the name of the webstore itself. Other details concerning the track – including exactly when it will debut on Thursday evening – hadn't been disclosed at the time of this writing.
However, it's entirely possible that the song is the first in a series of joint efforts from Juice WRLD – whose full name was Jarad Anthony Higgins – and The Weeknd. Shortly after the rapper's passing in December 2019, we reported that he'd left behind a body of work comprising an estimated 2,000 songs (several of which were leaked to and quickly removed from Soundcloud).
It's unclear how many of these tracks are completed and will receive official releases, but Higgins's longtime girlfriend, Ally, indicated that an album tentatively entitled The Outsiders is on the way.
And last month, Marshmello revealed that he and Juice WRLD collaborated on "8 or 9" songs that fans have yet to hear. Moreover, the famed DJ contributed to two of Legends Never Die's 21 tracks: "Hate the Other Side" and "Come and Go." Halsey, Trippie Redd, and Polo G were among the other artists who appeared on the album.
On social media, fans are expressing their anticipation for the as-yet-unnamed track from The Weeknd and Juice WRLD.
"My soul was hit with [a] spike of excitement and I'm literally tryna keep calm while at work…patiently waiting for that juice and Weeknd," exclaimed one fan.
"Hope it reaches diamond just like juice wanted," tweeted another supporter.
"OK I'm literally crying because The Weeknd drops a song featuring Juice WRLD tomorrow night," wrote a different Juice WRLD and The Weeknd devotee yet.
Nine days back, we reported that Yellowcard had dismissed its long-running copyright infringement lawsuit against Juice WRLD and his estate.