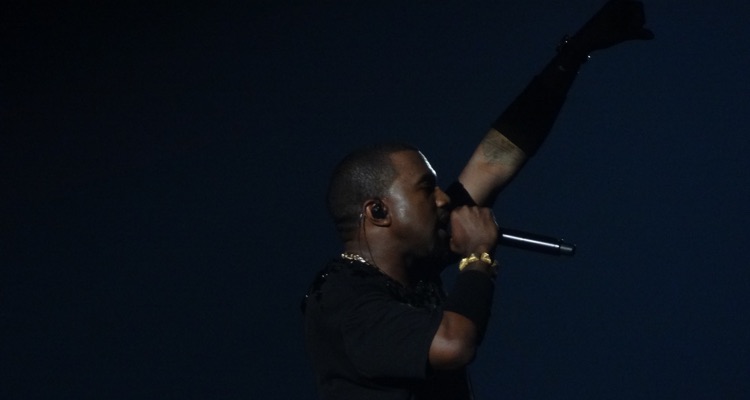 As part of his ongoing tirade against the music industry, the Recording Academy, and Universal Music Group, rapper Kanye West recently posted some 100 pages worth of his past recording contracts to Twitter. But are they really that bad?
While the legal documents aren't all the agreements that Kanye West has signed across his decades-long music career, they've disclosed no shortage of interesting nuances and details concerning his UMG deals – including profit-sharing clauses, massive advances, and master-ownership specifications.
Before these lucrative bonuses arrived in the Chicagoan's newer contracts, however, the provided terms were decidedly less generous. To start, the 2005 deal that Kanye West struck with UMG's (now-defunct) Roc-A-Fella Records – for the five albums following his 2004 debut record, The College Dropout –encompasses a multitude of provisions pertaining to the works' delivery, release schedule, and more. The comparatively ungenerous agreement's expected components, including (but not limited to) performance exclusivity and delivering many versions of completed tracks as a condition for payment, are present.
However, so are interesting requirements calling for West to craft "first class" master recordings that "are at least of the quality of" previously recorded music. The contract also stipulates that Yeezy couldn't begin recording a new album before 90 days had passed since the submission of the latter completed record.
A substantial portion of the over 50-page-long agreement elaborates upon the (predictably stringent) terms associated with axing the contract, the release of compilation albums, and the label's (far-reaching) right to produce merchandise with West's likeness. On the advance front, though, the text specifies several payments to be made against the provided music's future royalties.
For Kanye's second album (Late Registration), Rock-A-Fella was to pay $3.5 million "over Recording Costs." $2.3 million was to reach Kanye/his company "following the complete execution" of the aforementioned recording requirements and related obligations. The remaining $1.2 million would then be paid to West – albeit less recording costs, which were set at a minimum of $300,000 for Late Registration.
The contract indicates that these figures would increase with each release, and Kanye West and his company would receive 20 percent of each minimum after notifying the label that the recording process had begun.  A "timely delivery advance" would up the fund by $750,000.
Next, the contract establishes several advances for sales benchmarks. If, before 18 months following the work's U.S. release, sales cracked three million units, the label would pay $250,000 extra. Another $500,000 would be paid at 3.5 million sold units (also within 18 months after release). However, it bears mentioning that the agreement calls for a multitude of expenditures to "be deemed advances" – including video-production charges, website work, trademark searches, and much more. Additionally, after the Target Release date had been missed by 90 days, the recording fund would diminish by five percent for each extra month thereafter.
Royalty-rate wise, Kanye West was to receive (after "all Advances have been recouped by or repaid to" Rock-A-Fella) 12 percent for singles' "net sales through normal retail channels." In addition to an 18 percent base royalty on album sales, the figure would increase to 18.5 percent for sales above one million moved albums and 19 percent for sales above two million moved albums. (Royalty rates increased for subsequent albums and were decidedly more significant overseas.)
A separate, concise contract, solely for Kanye West and Jay-Z's 2011 collaborative album, Watch the Throne, reveals that West received a $2.5 million recording fund – as well as a $1 million payment upon the work's completion. More broadly, the quality and amount of the rapper's advances continued to grow with each contract and release, including lower production charges, multimillion-dollar advances ($12 million for 2013's Yeezus and $8 million immediately after its completion), better royalty rates, and eventual profit-sharing stipulations.
The contracts don't reveal exactly which masters Kanye West owns at this time. However, a 2012 agreement with the later-separated Island Def Jam appears to suggest that he will assume ownership of the masters for his eighth and ninth records – Ye and Jesus is King, respectively, which span a combined 18 tracks – seven years after the latter's "retail street date," October 25th, 2019.