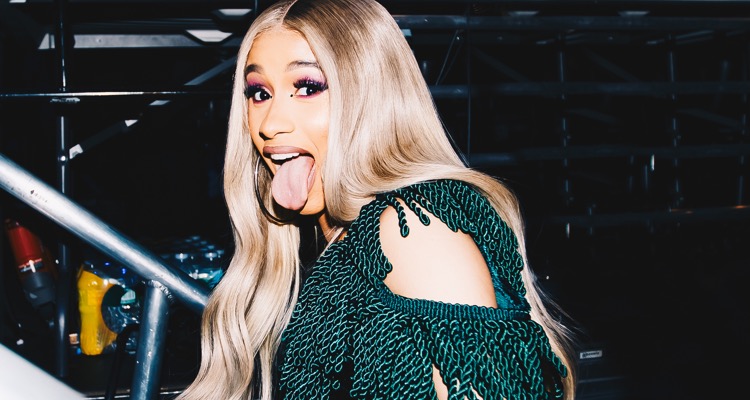 Cardi B is facing a $20 million defamation lawsuit after uploading footage of a heated confrontation between her sister and three Trump supporters to social media.
The newly-single rapper posted footage of the shocking beachside clash on Twitter earlier this month. In the 45-second-long clip, Hennessy Carolina, the 24-year-old sister of Cardi B, shouts more than a few insults at a trio of Trump supporters, including a shirtless individual (Peter Caliedo), his wife Pauline Caliedo. Also caught in the fray was a man wearing a MAGA cap, Manuel Alarcon.
Cardi B, in a short message accompanying the video, stated that her "sister can't go to the beach in the Hampton's wit out trump supporters harassing" her, and that the loud war of words came about because these people had been "harassing my sis [and her] GF all because they are a Afro/Hispanic gay couple."
The expletive-laden clip itself doesn't appear to include any overtly discriminatory comments, beginning instead with Peter Caliedo telling Carolina to "move your vehicle outta here."
Cardi B's younger sister promptly fires back, demanding that the party never "come to a female…while I'm not here." Peter Caliedo then says, "I didn't come near you."
Following additional shouting, Hennessy Carolina shifts her attention (as well as the camera) away from Peter Caliedo and Alarcon and towards Pauline Caliedo. This portion of the dispute seems to have nearly turned physical, though after Carolina calls Pauline a "Karen" and Pauline flips off the Cardi B sibling, the matter begins to simmer down. At the video's end, Hennessy Carolina says, "I hope you know that you gonna be online, and your husband."
And due in large part to the latter statement's proving true, the Caliedos and Alarcon have filed a $20 million complaint against Cardi B and Hennessy Carolina. The multimillion-dollar suit alleges that the three plaintiffs' reputations have been severely damaged as a result of the footage and the allegation that they made discriminatory comments. On this front, Alarcon and the Caleidos said during a press conference that their words (those captured on film and otherwise) weren't racist or homophobic.
At the time of this writing, neither Cardi B nor Hennessy Carolina had publicly addressed the lawsuit, which also alleges that the plaintiffs were threatened and assaulted. Separately, the 27-year-old "WAP" singer is grappling with another multimillion-dollar lawsuit, centering on the back tattoo of the model featured on her Gangsta Bitch Music, Vol. 1 mixtape. And earlier this month, Cardi B made headlines for having a (different) Trump supporter arrested on the heels of an alleged doxing incident.