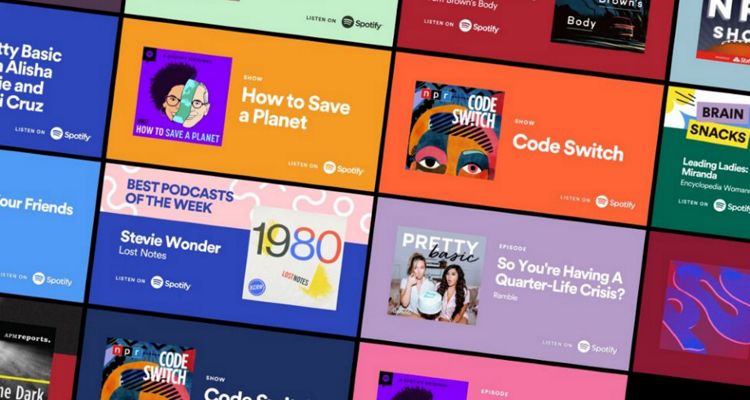 Spotify promo cards are a new way to share music and podcasts via social media – with Spotify branding.
Spotify's new tool allows musicians and podcasters to have an eye-catching way to share their content. Artists can create a promo card to share for an album, song, or podcast episode in Spotify for Artists and Spotify for Podcasters. Detailed instructions are included in those dashboards.
Artists who have their content featured in one of Spotify's curated playlists can also make a promo card for that playlist. Spotify promo cards can be built as vertical, rectangular, or square cards to share on social media.
The move makes it easy for artists to share their Spotify content on social media. But it's also a way for Spotify to promote its brand across social media.
Each card includes Spotify's branding, and cards can't be built for any rival music service. So while the move is one that makes sharing music more attractive, it also builds brand awareness.
Spotify is currently locked in a fierce battle with Apple Music for streaming dominance. This map from 2019 shows which music streaming service is most popular by country. Apple Music dominates most of the map, with select countries like India, Sweden, most of South America, and Mexico trending toward favoring Spotify.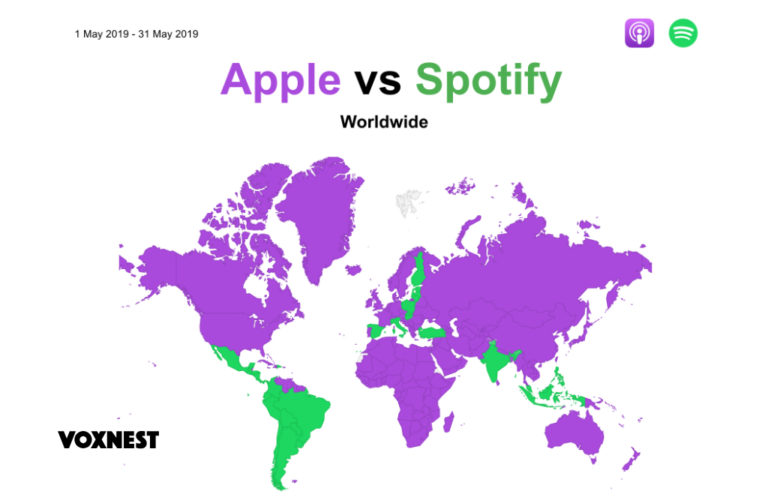 Spotify wants to turn that map just a little more green, which is why it is pushing podcasts so hard. After spending most of 2019 buying up podcast startups, Spotify is now busily integrating the content into its app. But the jumbled mess of music mixed with podcasts is a huge turn-off to those of us who like things separate.
Spotify thinks people want to build podcast playlists the same way they listen to music. (Spoiler: They don't.) So while Spotify's attempts to beef up its promotion is a nice step, it doesn't address fundamental issues with the app.
The Spotify mobile app continues to be, at best, a hot mess. That statement is especially true if you're an Android user. Love to swipe to queue your next song on iOS? Think the feature should translate to Android? Well, Spotify doesn't. It's marked as 'Not Right Now' according to Spotify developers.
Spotify promo cards are nice, but the app deserves so much more attention for music listeners. The glaring differences between the platforms show how Spotify prioritizes iOS over Android. Despite being locked in an antitrust battle that accuses Apple of favoring its own apps, it turns out that Spotify favors its iOS app over other formats, too.
Yay for artists, though.