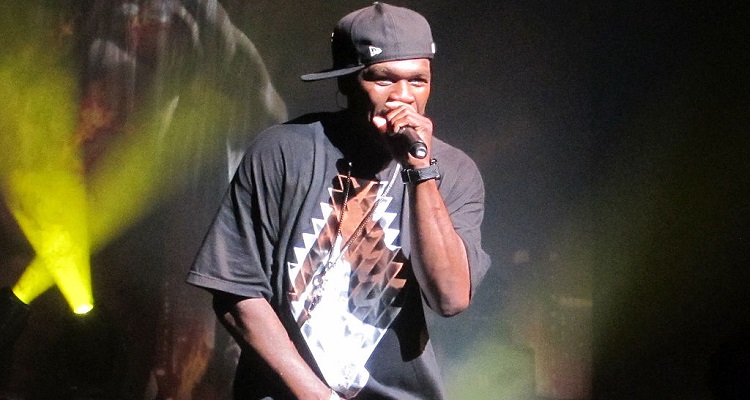 50 Cent has encouraged his followers to "vote for Trump," even if he "doesn't like black people," citing Democratic presidential nominee Joe Biden's tax plan as his chief reason for making the endorsement.
50 Cent, who backed Hillary Clinton in the 2016 race, announced his 2020 presidential election endorsement on Instagram, writing in part: "F—K NEW YORK The KNICKS never win anyway. I don't care [if] Trump doesn't like black people — 62% are you out of ya f—king mind," referring to an attached image showing the uppermost tax rates under Joe Biden's tax plan.
Per the photo from CNBC's 'Power Lunch,' high earners in 50 Cent's native New York City would pay a maximum of 62 percent income tax under the proposed Biden tax plan, followed by New Jersey (60 percent) and New York State (58 percent). Californians would face the largest tax rate, the image relays, at a maximum of 62.6 percent.
With just two weeks remaining until the presidential election, 50 Cent's message has made quite a splash on social media, and more than a few supporters – and opponents – of the president were continuing to weigh in at the time of this writing. Thus far, the original Instagram post has garnered in excess of 405,000 likes and thousands of comments. 50 Cent also published the endorsement on Twitter, where the corresponding tweet has received over 80,000 likes and nearly 33,000 retweets.
50 Cent has elaborated upon the endorsement with two additional Instagram posts. The first of these messages, featuring a Fox News clip discussing the "Candy Shop" artist's statement, reads: "Yeah, I don't want to be 20 cent. 62% is a very, very, bad idea. I don't like it."
The second follow-up message features a meme centering on the rapper calculating his taxes, as well as an acknowledgment of the comical image from Jackson III, who wrote: "It is what it is man LOL."
This development arrives about five days after it came to light that Ice Cube had collaborated on the Trump administration's "Platinum Plan" for African Americans. The rapper and actor subsequently pushed back against the resulting criticism, emphasizing that he'd spoken to both Biden and Trump's teams concerning his recently released "Contract With Black America." Additionally, Ice Cube relayed that he hasn't endorsed either of the 2020 presidential candidates.
In this vein, after an altered image showing 50 Cent and Ice Cube wearing Trump hats began circulating on social media today, many quickly noted that the photo had been edited. Ice Cube posted the original picture (in which he dawned a Big3 cap and Jackson III wore a New York Yankees hat) to celebrate 50 Cent's 45th birthday in July.