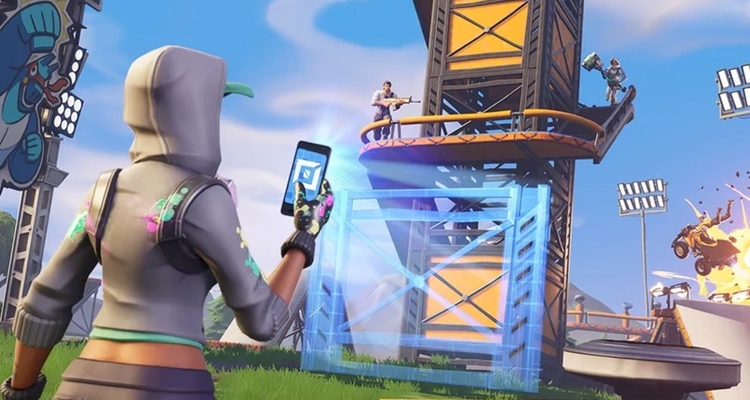 Fortnite could return to iOS devices via browser – a move Apple is unlikely to be able to prevent.
Nvidia, a computer graphics card maker and chipset titan, has developed a cloud gaming service. Dubbed GeForce Now, the service allows gamers to play games they own from any device – even a browser. Fortnite is now supported on GeForce Now, meaning iOS players can use their browsers to get their Fortnite fix.
The move also cuts Apple out of the equation entirely since Fortnite is no longer on the App Store. Any purchases made by iOS users will go through the Epic Game Store – which is what Epic wanted from the start. Right now, GeForce Now offers an hour of limited play for free, or priority access and no limited play for $4.99/month.
Will gamers pay monthly to play Fortnite, a game that is free-to-play on their iOS devices?
Epic Games and Apple are embroiled in a legal battle over the Apple Tax – a 30% fee taken from all transactions. Epic Games, Spotify, and others say Apple's share of sales is too high and anti-competitive. Apple says Epic just wants a 'free ride' and booted Fortnite from the iOS App Store. Fortnite had 116 million users on iOS at the time, 73 million of who were exclusive to that platform.
Nvidia has not announced GeForce Now on iOS devices yet, but it is expected to do so this holiday season. Whether Fortnite will be available on the service remains to be seen. Briefly, Fortnite was removed from GeForce Now on Android in December 2019 before it returned. It's also unclear how the cloud streaming technology will impact performance. It could change how to play Fortnite on iOS in the future.
Watching a Fortnite concert using GeForce Now might be fine, but playing a game could be different.
With cloud streaming, there is always an occasional degradation in video quality – much like streaming video. Nvidia isn't the only manufacturer getting into cloud gaming, either. Amazon's Luna cloud-gaming platform is already available on iOS. However, Fortnite is not included in its library of games.
Google Stadia is another cloud gaming service that was briefly available to iOS users. It also does not support Fortnite at this time. Finally, Microsoft is developing a mobile version of xCloud for Safari, which could potentially include Fortnite. Epic Games has plenty of cloud gaming partners it can turn to to help it bypass Apple's restrictions. While this case plays out in court, Fortnite gamers and concert-goers on iOS could be enjoying the game with help.