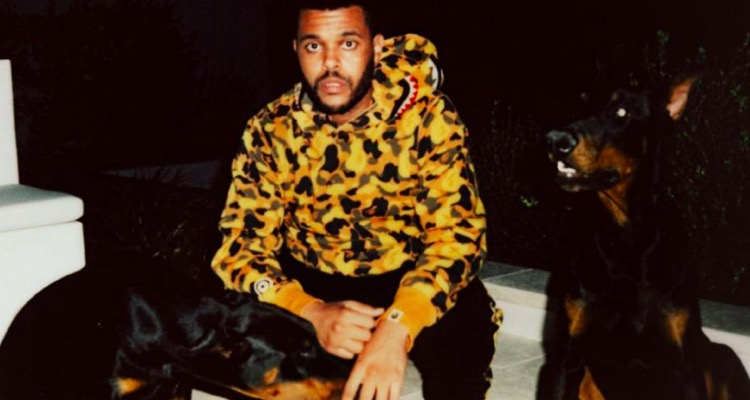 The Weeknd has donated $1 million (which will be used to provide a total of two million meals) to Ethiopian hunger relief.
The 31-year-old took to social media to announce the million-dollar donation, while the World Food Program USA (the stateside affiliate for the U.N. World Food Programme) detailed the contribution's specifics in a release. "My heart breaks for my people of Ethiopia as innocent civilians ranging from small children to the elderly are being senselessly murdered and entire villages are being displaced out of fear and destruction," wrote The Weeknd, referring to the Tigray War, which began in November of 2020.
"I will be donating $1 million to provide 2 million meals through the United Nations World Food Programme and encourage those who can to please give as well," proceeded The Weeknd, whose parents were born in the nation of about 112 million residents.
The Toronto native concluded the message by directing his followers to a unique WFP donation link, which calls for webpage visitors to "join superstar The Weeknd in giving your most generous gift today so we can rush lifesaving aid to people in Ethiopia."
And the World Food Program USA, in the aforementioned release, noted that The Weeknd's donation will support the World Food Programme's overarching "efforts to ramp up emergency food assistance response to reach up to 2 million people in the next six months." Thus far, the entity has delivered "corn, rice and vegetable oil to 60,000 people in towns in the eastern and southern parts of the region."
Plus, the U.N. World Food Programme's started to supply "nutrition support" for pregnant women as well as children in the region, as part of a larger effort to reach some 875,000 people. Lastly, the organization has brought "three rounds of monthly food rations" to the "two accessible and operational refugee camps in Tigray."
Addressing The Weeknd's million-dollar contribution in a statement, the World Food Program USA's president and CEO, Barron Segar, said: "We are extremely concerned about the food security situation in Tigray. As poor households exhaust food stocks, people will fall deeper into emergency levels of hunger. This generous donation from The Weeknd will provide immediate lifesaving food for people who need it urgently."
Separately, The Weeknd – who doubled down on his much-publicized opposition to the Recording Academy last month – has joined artists such as the Kings of Leon in cashing in on the non-fungible token (NFT) craze.
The "Blinding Lights" singer, songwriter, and producer partnered with LA-based Strangeloop Studios to craft the eight-work "Acephalous" collection, and said collection's "1/1 auction," featuring a previously unreleased song from the CAA artist, fetched a staggering top bid of $490,000 over the holiday weekend, according to the listing on Nifty Gateway.