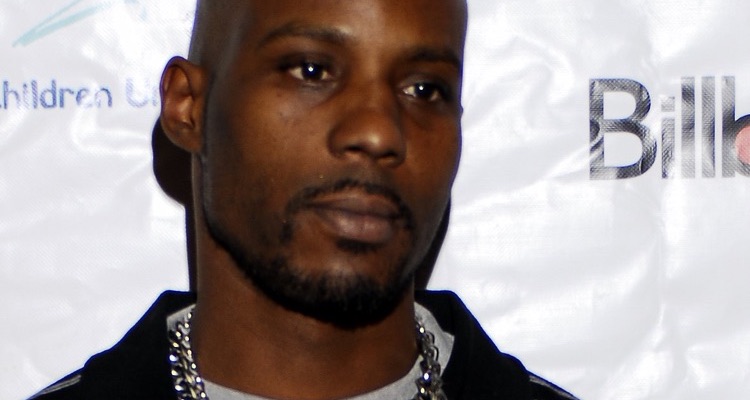 Iconic rapper and entertainer DMX — aka Earl Simmons — was pronounced dead earlier this morning in White Plains, NY.
DMX suffered a massive drug overdose and entered a 'vegetative state' just days ago. Now, after multiple brain scans and attempts to revive the iconic rapper, Earl Simmons has now been taken off of life support and pronounced dead at age 50.
The rapper's death is quickly reverberating throughout the hip hop community and broader music industry. This week, fans and well-wishers had been holding a vigil for the downed DMX as the rapper remained unresponsive. But as attempts to revive the rapper continually failed, #RIPDMX started trending on Twitter despite pleas from Simmons' manager Steve Rifkind. Ultimately, the trending Twitter hashtag proved to be accurate.
Results of the autopsy remain forthcoming, though multiple accounts point to a massive drug overdoes and resulting stroke.  DMX, who had a history of drug addiction, was simply overwhelmed and unable to recover. DMX died in a hospital bed in White Plains, NY, with hundreds (or even thousands) or fans surrounding the facility.
"We are deeply saddened to announce today that our loved one, DMX, birth name of Earl Simmons, passed away at 50 years old at White Plains Hospital with his family by his side after being placed on life support for the past few days," a statement from Simmons' family read. "Earl was a warrior who fought till the very end. He loved his family with all of his heart and we cherish the times we spent with him. Earl's music inspired countless fans across the world and his iconic legacy will live on forever. We appreciate all of the love and support during this incredibly difficult time. Please respect our privacy as we grieve the loss of our brother, father, uncle and the man the world knew as DMX. We will share information about his memorial service once details are finalized."
DMX's label, Def Jam, also issued a statement. "Def Jam Recordings and the extended Def Jam family of artists, executives, and employees are deeply and profoundly saddened by the loss of our brother Earl 'DMX' Simmons. DMX was a brilliant artist and an inspiration to millions around the world. His message of triumph over struggle, his search for the light out of darkness, his pursuit of truth and grace brought us closer to our own humanity. Our thoughts and prayers are with his family and all those who loved him and were touched by him. DMX was nothing less than a giant. His legend will live on forever."
Of course, DMX is one of the most successful rappers of all time — and his influence spread far beyond his endless multi-platinum album success (stay tuned for our complete obituary on the rapper).
From the start, Simmons cultivated a ravenous, highly-charged junkyard dog persona, one that infused his raps with a super-charged electricity. Indeed, DMX's energy was both high-wattage and infectious, and fuel for a string of hits and classic albums. In his creative prime, DMX seemed incapable of releasing an album that didn't go multi-platinum — his songwriting formula, lyrical delivery and overall charisma were simply that untouchable.
Indeed, DMX truly expanded the rap genre in the 90s and early-2000s by further shuttling it into the mainstream.
His latter years, unfortunately, were marred by endless issues involving crime, tax evasion, and failure to pay child support (DMX fathered 15 children and routinely failed to support them). Simmons' rap sheet was endless, and a giant distraction from his ability to remain relevant and creative in the rap  world. The once-prolific DMX only sporadically released music in his 40s, and largely slipped out of the public's consciousness (except for the occasional legal run-in or court case).
The rapper's last high-profile musical engagement came last summer, when DMX locked horns with Snoop Dogg in a Verzuz battle. But that proved to be a one-off instead of a comeback.