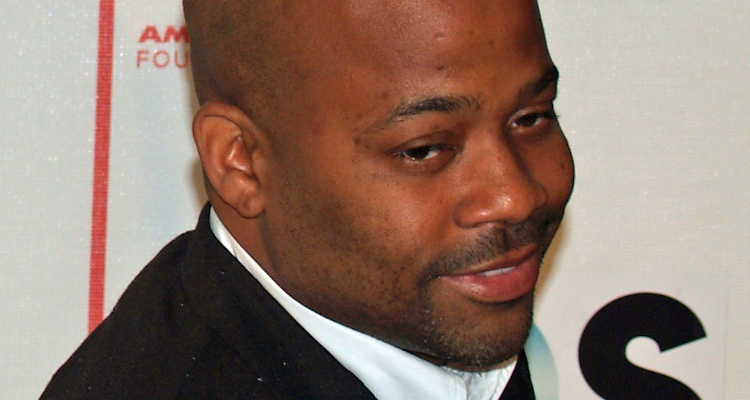 Late last month, Jay-Z's Roc-A-Fella Records filed a firmly worded lawsuit against co-founder Damon Dash for allegedly planning to sell an interest in Reasonable Doubt as a non-fungible token (NFT). Now, with an amicable resolution having failed to materialize, the high-stakes case is moving forward, and Dash has fired back with a countersuit.
Damon Dash – who, along with Jay-Z and one Kareem Burke, founded Roc-A-Fella Records back in 1995 – had arranged to sell an interest in Jay-Z's debut studio album via an NFT auction platform, according to the initial complaint filed by Roc-A-Fella. Said auction platform put the proposed sale on ice amid threats of legal action, also per the lawsuit, and the plaintiffs emphasized that "Dash does not even own Reasonable Doubt or its copyright and, therefore, has no right to sell the album or any rights to it."
Instead, the action claimed, the 50-year-old Dash owns one-third of the overarching Roc-A-Fella (with the other thirds belonging to Jay-Z and Burke) – and is therefore unable to cash out of the rights to specific works. Dash, for his part, indicated that he intended to sell the Roc-A-Fella stake – not solely the interest in Reasonable Doubt – but a federal judge nevertheless "restrained and enjoined" him "from altering in any way, selling, assigning, pledging, encumbering, contracting with regard to, or in any way disposing of any property interest in" the 1996 album.
"The parties anticipate that they will need discovery on all relevant issues," the text relays, and the involved individuals "also anticipate taking depositions." On this front, all depositions should be completed by Friday, October 22nd, 2021, with fact discovery wrapping by Tuesday, November 2nd, and expert discovery concluding no later than Friday, December 17th.
Additionally, the scheduling filings acknowledge Dash's plans to levy a countersuit, and the DD172 founder in an additional action this week accused the former TIDAL owner Jay-Z of transferring the streaming rights of Reasonable Doubt from Roc-A-Fella to his own company – purportedly without the former entity's permission.
More details will arise once the entire complaint makes its way to the court, and it'll be interesting to see whose side Kareem Burke – who owns one-third of Roc-A-Fella, as mentioned, and doesn't look to have addressed the Jay-Z-Damon Dash feud on social media – takes in the dispute.