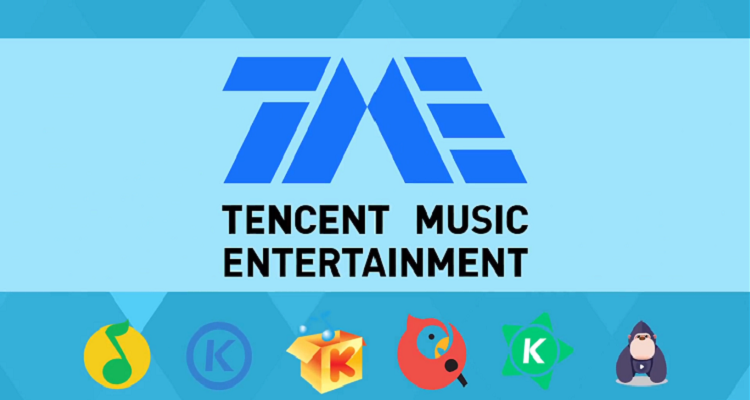 Last month, Tencent Music formally responded to the "antitrust" penalty levied against it, emphasizing a commitment "to fully complying with all requirements in a timely manner." Now, less than three weeks later, the music-streaming company says that it's nixed the exclusive agreements in question.
Back in April, reports suggested that Tencent Music – which operates the QQ Music, Kugou Music, and Kuwo Music streaming services as well as the WeSing karaoke app – would face a massive antitrust penalty. Citing anonymous officials with knowledge of the matter, these reports indicated that China's State Administration for Market Regulation – which slapped Alibaba with a $2.8 billion fine earlier that month – intended to penalize Tencent Music $1.5 billion and possibly compel the business to sell off Kuwo and Kugou.
The SAMR announced a comparatively relaxed penalty for Tencent Music in late July, however, including a fine of approximately $77,150 and an order to give up exclusive deals with major-label artists – but not indie creators. Said order specifically called on the Shenzhen-based entity to end exclusive agreements with "upstream copyright parties" within 30 days, besides forgoing other such exclusive contracts moving forward.
TME higher-ups in previous earnings reports had touted the subscribership advantages of their exclusive offerings, and evidence suggests that investors considered these deals to be a key contributor to Tencent Music's success.
On the latter front, Tencent Music reported a 40 percent year-over-year jump in online music paid users in Q2 2021, with 66 million subscribers across the three aforementioned streaming services, as well as a 15.5 percent YoY revenue gain. TME earnings reports from 2020 (as well as Q1 2021) were similarly positive, but the company's stock has nevertheless suffered a more than 54 percent value decline since 2021's start.
As initially mentioned, Tencent Music has formally complied with the SAMR's order, execs announced in a recently published (and widely circulated) message, specifying: "Our company has sent relevant letters to all upstream copyright parties that have reached exclusive agreements, informing them that they need to terminate the contracts on time."
"Most of the exclusive agreements have been terminated on time," continued Tencent Music, while the entities that hadn't terminated said agreements as of August 23rd received a second letter from TME, "expressly waiving the right to the relevant upstream copyright parties related to the exclusive license of music copyright."
In conclusion, the Tencent subsidiary – which is part of the consortium that owns 20 percent of Universal Music Group – reiterated that the antitrust penalty hasn't impacted exclusive agreements with indie musicians and labels (so long as the deals don't span more than three years apiece, with a 30-day "exclusive release period for new songs").
Needless to say, it'll be worth following the exclusive-music penalty's impact on Tencent Music operations – and particularly the number of added subscribers – in the coming months and years. Tencent Music stock (NYSE: TME) parted with nearly four percent of its value during today's trading hours, resting at $8.81 per share when the market closed.