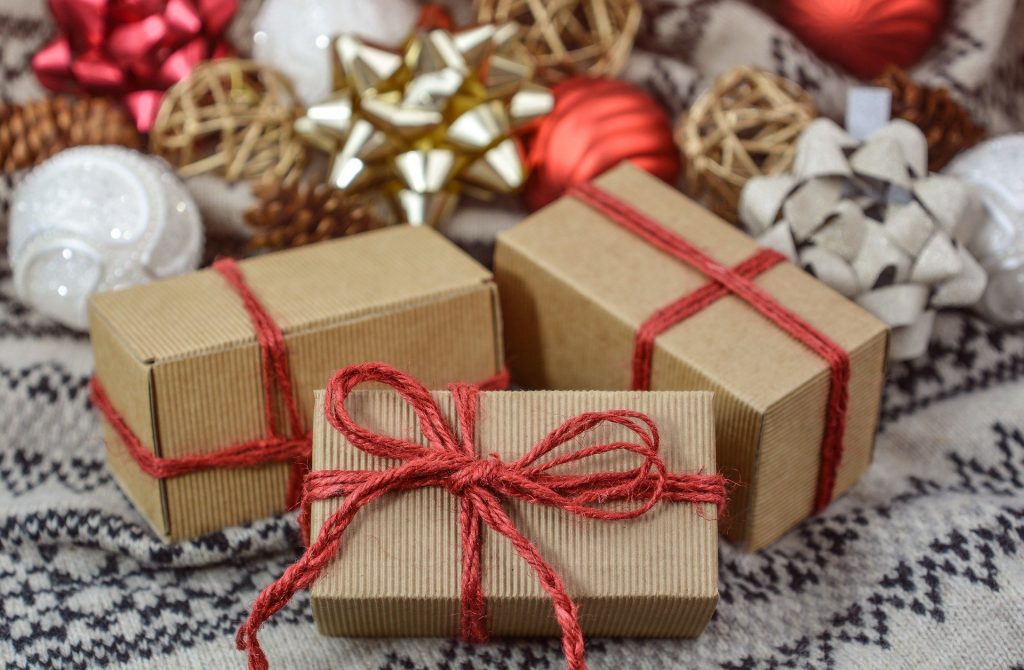 As we close another year out, we can all breathe a sigh of relief. We made it, folks, time off is just around the corner! But, it's not just time off. It's also the time of year that we help the economy by showcasing our sentiments and care for one another. I'm talking, of course, about gifts! 
I love stuff, and as someone who tries a lot of stuff out, I want to help you find something awesome to get for people in your life who love music, or make music. 
This year, a handful of companies sent me products to check out for consideration in this article. Something to note, we do not have affiliate links in this article. I don't care if you buy any of these or not, and I am sick of not being able to trust a single review out of fear that it was written just to get some Amazon Affiliate revenue.
For the guitar player who already has it all
Jamstik Studio Midi Guitar: – $800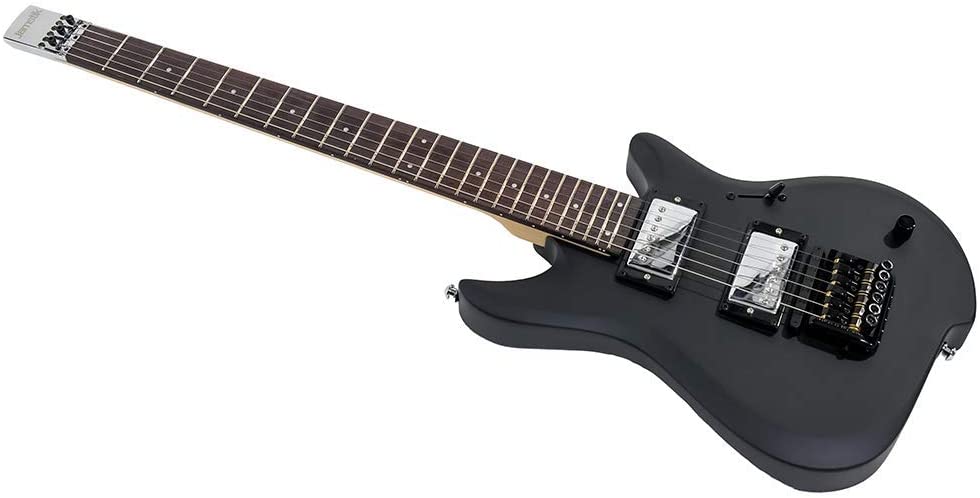 I can't play keyboards, and I am notably bad at using DAWs. However,  I've always really liked the sound of synths, keyboards, and organs, and wanted to dabble in the world of midi. I feel like this would open up my options quite a lot in my novice personal recordings. What do I do (without learning a new skill)?
Last year, the company who makes the Jammy guitar reached out to provide a free demo unit. I was so excited because I thought that there was finally a solution to what I wanted. However, you may have realized that we never released a review or mention in a previous gift guide of the Jammy. It's because I just didn't like it and could not recommend it. There was too much latency, and it felt sort of 'half-baked'. There was no sound produced in many of the frets on several strings, which made it challenging to know what I actually could or could not do with the device. 
Then, I got the Jamstik Studio. It was like they had designed a product based on exactly what I actually wanted. You can use this to play using any sound pack in your DAW of choice (for me, garageband) and there seem to be no dead frets. Not only does everything make a sound, it makes the sound I wanted it to. When I play a G chord on the Jamstik Studio with an organ sound pack up, it sounds like a G chord that was played on that kind of organ. There is even bluetooth so I can connect to my ipad and just play. I don't need to get on my desktop rig and open up the mac app, I can just do it more casually and (no pun intended), jam. 
The Jamstik Studio Midi is getting the top featured spot in this gift guide because it's just so damn cool!  If you know someone who can play guitar, but may want to have a way to record more music on their own that includes instruments other than guitar, I cannot recommend this enough. Just buy it already!
Headphones for on the go 
UE Live: $2200 ful price (on sale for $1,550) + UE Switch 
I have always been a big fan of the UE brand and their products. I think that they make some amazing audiophile, stage, and consumer products, and I tend to like the choices they make from a design and quality standpoint. 
If you are going to drop some big bucks, and I mean BIG BUCKS, and someone you really really really care about is super into sound quality and portability, look no further. The UE Live are top notch, reliable, water/sweat resistant, and they sound incredible. I did a full review on them, here that is for more detailed information. 
This year, I got to try out the UE Switch, which is changeable faceplates for your IEMs. It's simple, but it's cool, and I am a fan (for the most part). They let me send in my UE Live (which are still some of the best sounding earphones I have ever had the pleasure of using) and instead of the color design that used to adorn them, I now have three sets of faceplates that I can use. 
This is nice for me because I used to have a hard time deciding what style to get in my UE earphones. "Do I want mother of pearl?", "Will this look good in person?" These are questions that would cause me to delay my orders by hours, sometimes longer. But now, that problem is eliminated. 
On the other hand, I do believe that this is one more thing that can break, which is not ideal. Also, while UE usually has great looking IEMs, and whether you get wood finish, metal, carbon fiber, they all look awesome; for some reason, the denim print looks awful. Just, really bad. 
UE did inform me that there is a satisfaction period, so bear that in mind. 
Would I recommend getting these if you already have UE's. Probably not. 
Would I recommend these to new buyers of UE IEMs and/or gift buyers? Maybe. It depends on the individual. For example, people who are highly fashionable, (and this can apply to performers and just music listeners since these can also be used on-stage) may appreciate the ability to coordinate and switch out between looks. You can get the UE Switch on any of their custom IEMs, so this applies to the more 'workhorse' models like the 4 and 6.
Grado Gr10e – $300
I have an older model of these, and they sound great! Grado being Grado, they are a bit unique in how they like to have their in ear headphones work. Instead of using multiple drivers, they use one driver that can move and shoot sound to different parts of your ear.
Regardless of how they work, they sound great, and they are much more affordable than my other suggestion.
Pair either pair with one of the DACs on this list for a great combo. 
Headphones for at home
Grado SRX 80 – $125 

Grado RS1 – $750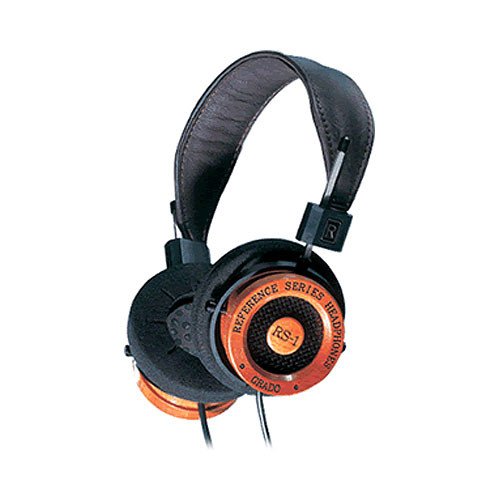 There are other premium headphone brands, but I have always been a 'Grado guy', and you gotta write what you know. Why are these 'for home'? They have an open construction which is more like having little speakers on your head compared to other headphones. People will be able to hear what you are listening to, clearly. And the listener will hear 100% of the outside world. 
I am giving you options at two budgets, but since I acknowledge that there are countless great headphones out there, feel free to google the above models followed by "vs reddit [insert giftee's favorite genres]" and figure out if there is something that better matches the tastes of your recipient. To give some clarity on my use case – I have an eclectic music taste, but have a leaning towards rock music. These headphones are outstanding to my ears, and with the SRX 80, they are a great price for many people's gift lists. The RS1x is the current version of the RS1, and it's a great gift if you want to spend closer to that amount. 
Pair with a DAC from this list for best results. 
Adapters, Dongles, and why they matter 
This year, I finally migrated away from Android and onto iOS. This meant ditching my LG phone, which had a great DAC and decent headphone amp. I had to find a solution for listening to my high-resolution music in an enjoyable way. The world of audiophile stuff is confusing, filled with overly opinionated people, ultra subjective, and daunting. So, I figured, maybe I can bring some clarity to one niche of this vertical for people who like things that sound good, and don't want to get too deep in the expensive and confusing world of audiophiles.
To preface: People who really like good sound quality are typically unsatisfied with the stock hardware on digital devices they use to listen to music. When I switched over from my LG phone (which were famous for being good with audiophile sound quality) to the iPhone, I bought the $8 Apple lighting to headphone adapter, and I was super unhappy with it. There are a lot of people who swear by it online, but after A/B'ing it against anything else, I thought it kinda sucked. 
Where is this going?
If you know someone who LOVES to listen to music, and tends to appreciate quality, a DAC may be a great 'outside the box' gift idea!
A better dongle $40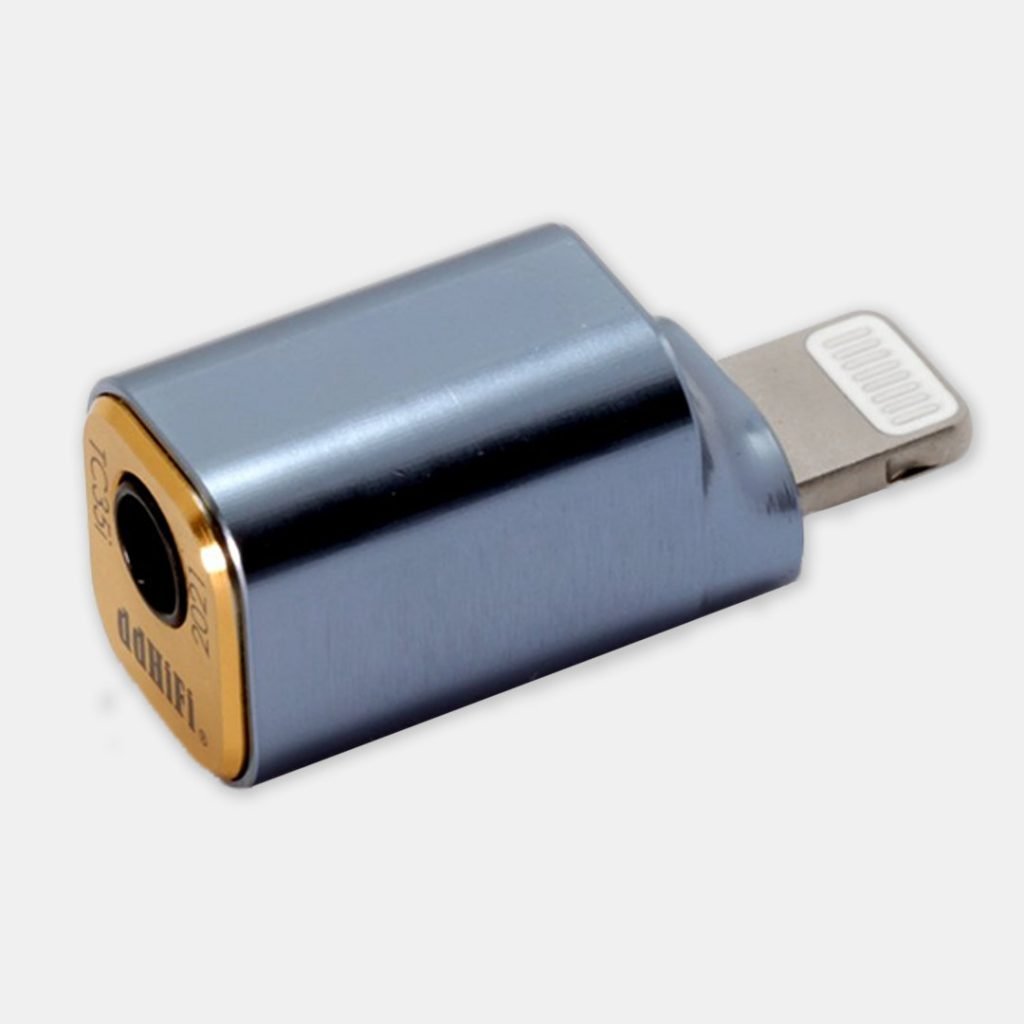 The DDhifi TC35(multiple versions available) is a great upgrade from the apple lightning to headphone adapter. I highly recommend it to people with phones who want better sound quality from their headphones.  Because it's only $40, you can buy it alongside one of the pairs of headphones I recommend. Or, pair it with a Qobuz subscription (aka, the ONLY streaming service I personally like).
Wireless DACs $110+ 
These are super interesting and versatile little products. If you get a good one, it can be your main DAC for desktop use and mobile use. But, because they are wireless, you can also ply them into your home stereo and BOOM, you have a wireless audio system that is going to sound great!
Quedelix 5k – $110
One I have not tested but gets rave reviews is the Quedelix 5k. It's only $110, and I am constantly thinking about ordering one for myself, just to give it a go. I feel confident about it enough to recommend it as a gift. It's bigger than the tiny DAC above, but much smaller than the other wireless ones listed below. It also has a built-in microphone and a clip, so you can easily take calls while using it, and you don't have to worry about where to put it because it can clip onto your pocket. 
Fiio Q5s – $250 – $300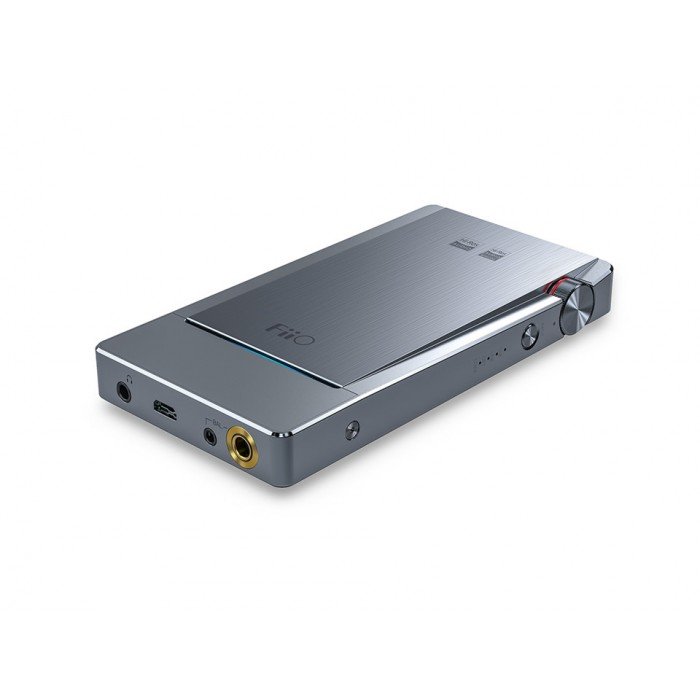 I have tested the Fiio Q5s, and it's a great product. I like this one for portability, it's a bit smaller than the other one I tested (below). I don't know if they still make them, but you can easily find them used for around $250 – $300, and there ain't nothing wrong with being a little less wasteful and buying used items. This one also has a built-in microphone. 
xDuoo XD05 BAL – $450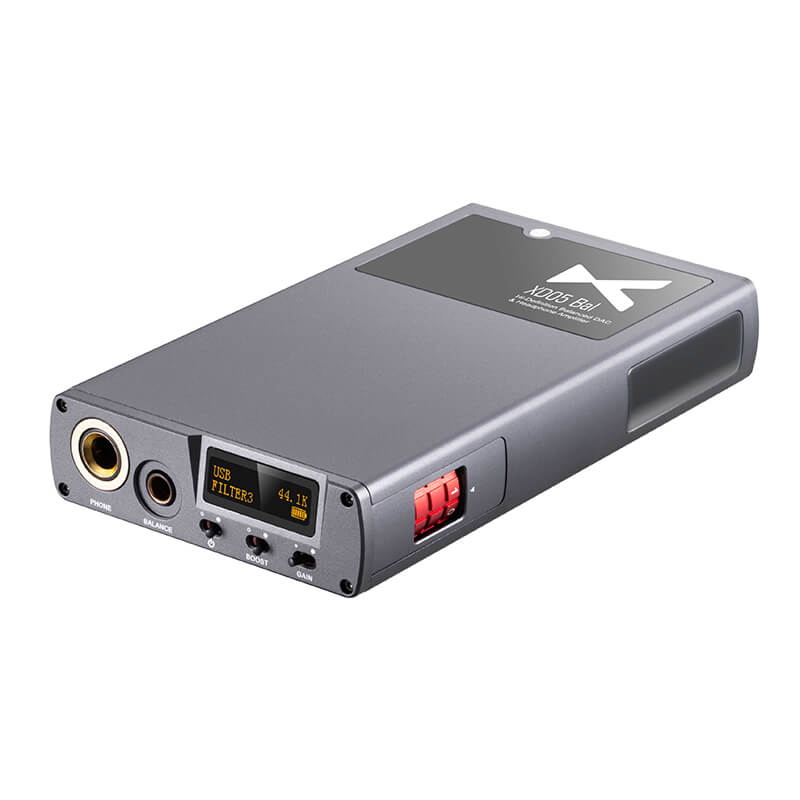 I also tested the xDuoo XD05 BAL. This is more expensive at around $450. The sound quality does exceed that of the Fiio, but, it has some design quirks. If your gift recipient is going to use this at home more than on the go, I think it's great. If they want something to use 50/50, I would say to go with the Fiio. The design quirk is that it has a power off switch in both the front and back of the device, so there is a risk of it turning off in your pocket by accident. It's also pretty bulky, so bear that in mind. 
Wireless Headphones 
Shure Aonic 50 – $300
The Shure Aonic 50 are the best sounding over-the-ear wireless headphones I have tested. They provide a great balance of highs, mids, and lows. However, they are super bulky and the style is not for everyone. 
Bose NC 700 – $450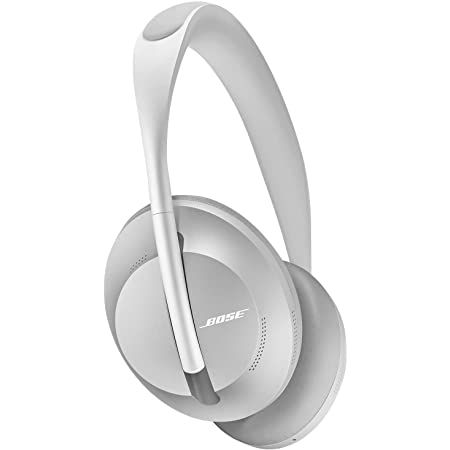 The Bose NC 700 are super aesthetically pleasing. Honestly, Bose's product design team is kicking ass in recent years, and this is no exception. They look great, sound great, and the ANC is very strong. Here is a more detailed review I wrote about them.
Wireless Speakers
Wireless speakers also make a great gift, and I want to provide you with some options at various price points, based on personal experience. 
UE Boom/MegaBoom: $150 – $200 
I like these. They are simple, durable, and they sound pretty good for what they are. These are not meant to replace an audiophile's stereo, but, they are handy, and I personally like to keep one in the bathroom to listen to audiobooks while I shower. Get the bigger one (megaboom) if you're giftee may need it to get louder, or if they are clumsy because the Megaboom is drop resistant. 
Bose Soundlink Revolve plus – $330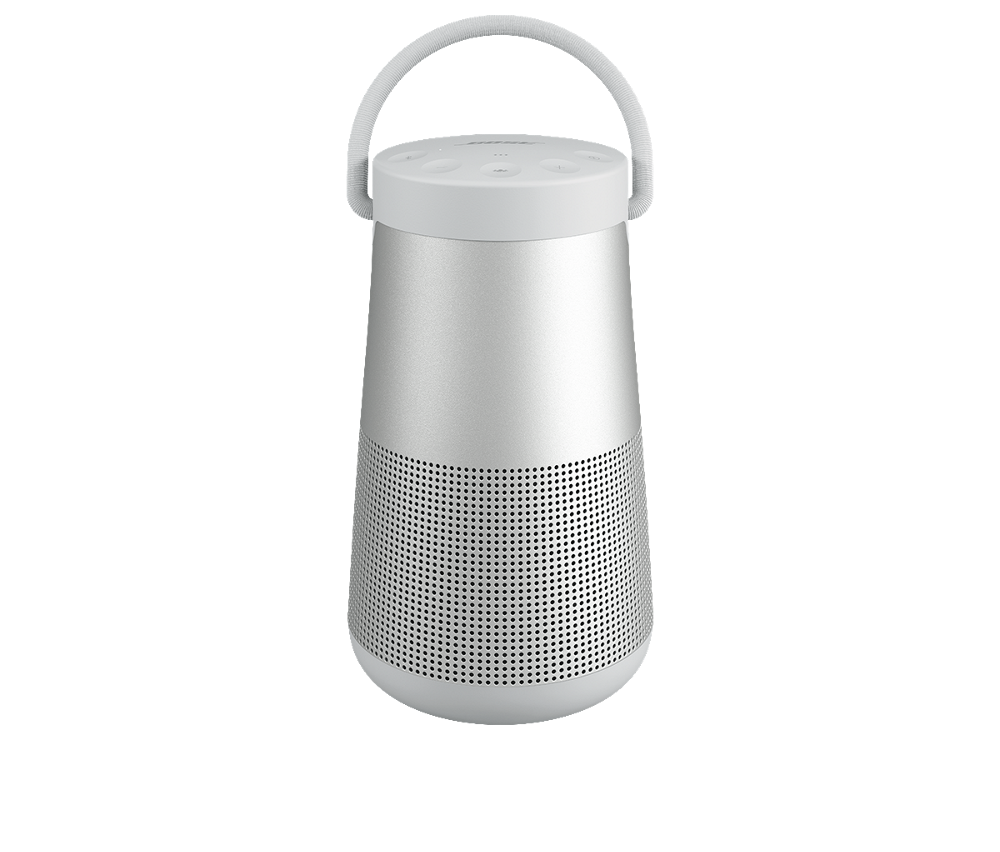 This is a step up in sound quality. It's less bassy, so if you love bass, go with the UE. But, if you like a more balanced sound, this is a great speaker. It's not water resistant, and I don't think it will handle many drops, but if you're buying this for someone who appreciates aesthetics and takes care of their stuff, I like it. Plus, most people associate Bose with high quality, further increasing the gift value. 
UE Hyperboom – $400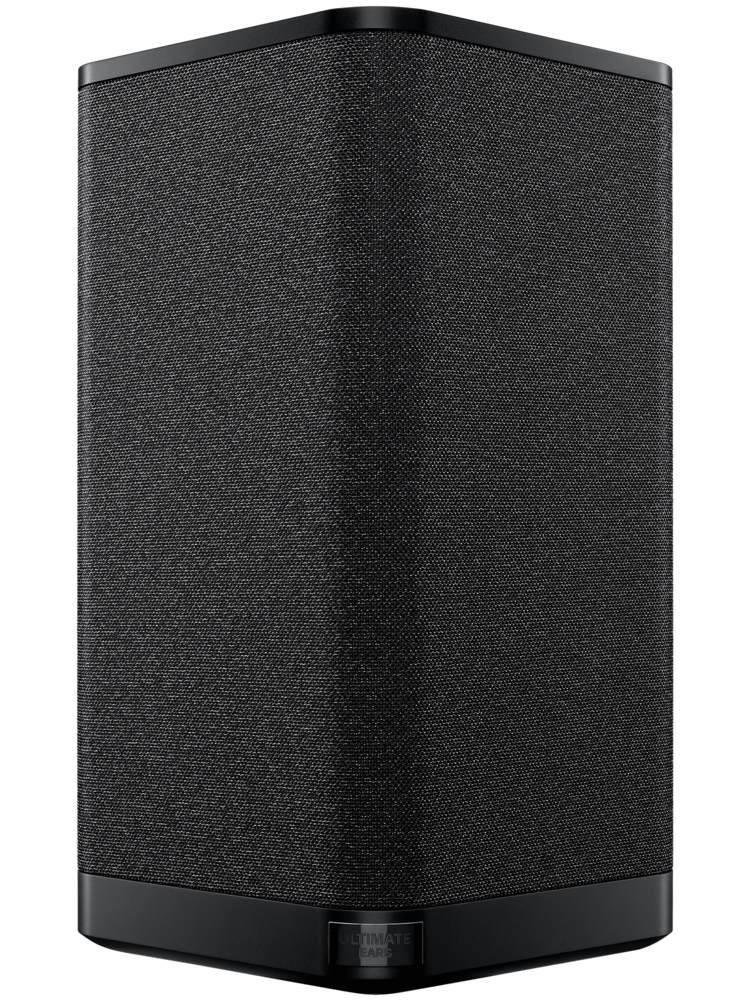 This thing is freaking huge. I recommend it if you know an obnoxious jerk with attention-seeking compulsions, AKA, someone who likes to blast excessively loud music when out in public places. If you're unsure if this describes your giftee, a great way of knowing is this: Do they have an  needlessly loud vehicle? If so, this is the speaker for them! 
All jokes aside, it can be used in a venue or for portable DJs. It even has Aux inputs, which is rare on wireless speakers. It's super bassy! Like, beyond extreme. But, some people will really like that. If you want a speaker for house parties, I think you'll be really happy with this. 
Q Acoustics, Q Active 200 – $1,500 on sale, $2,000 full price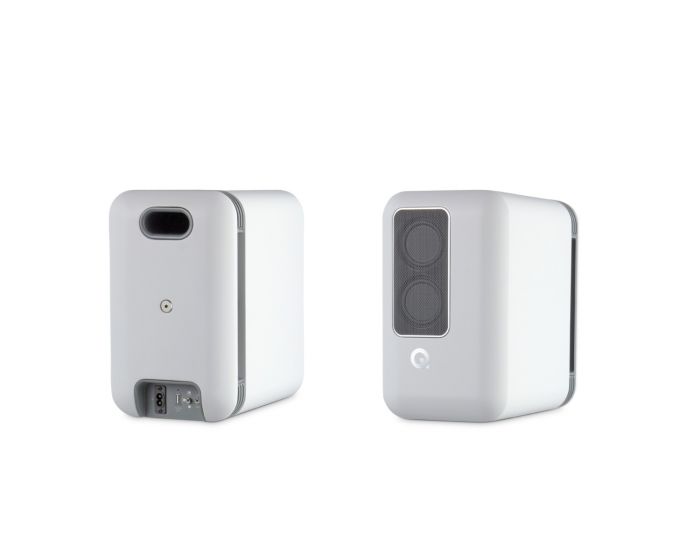 Do you want to get someone wireless speakers that are more serious, and can be used as a primary stereo set, along with as a home theater? This is a great option! You get the Q active hub, which lets you use wifi to stream, which allows you to transmit far more data (meaning a higher audio fidelity). You also get actual stereo sound with stereo separation. It's a real 2.0 system.
Know someone who can't sleep, or is a light sleeper? 
Bose Sleepbuds: $300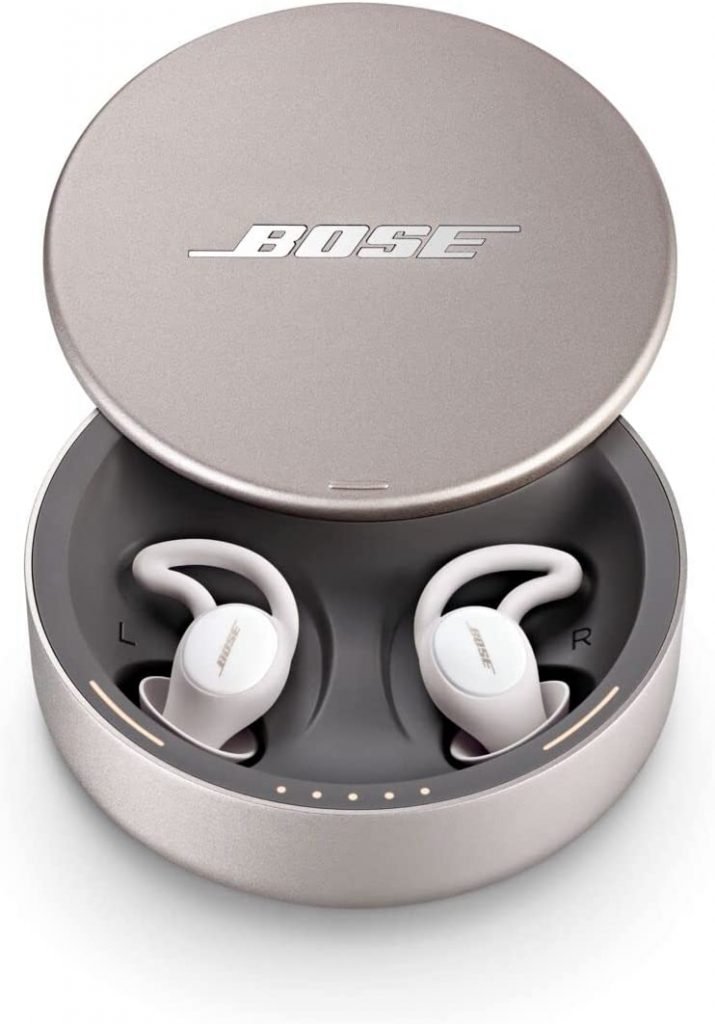 These are super interesting. They are wireless earbuds that you use while sleeping. They are essentially little noise machines that you stick right in your ear. I used them for a handful of nights, they do certainly work. I also found them to stay in for most of the night, and to be fairly comparable (considering it's still a hard object in your ear). If you know someone who wakes up easily from sounds, I think these are a great gift. On a side note, the case they made for these is really cool. I love the sliding mechanism. 
BUT, and this is a big but, there does not appear to be a way to opt out of being tracked. You have to agree to their privacy policy to get ANY functionality, which feels invasive to me, but others may care less.
Some people honestly don't like getting gifts. So, give them the gift of great music! 
Also, consider recommending some great hifi music to go with those new headphones and dacs you're buying. This is the other piece to the puzzle of good music, because compressed audio, like that of spotify, leaves a lot to be desired. When you give your giftee their new headphones and DAC, and then they listen to high-resolution audio, it's going to combine to be such a great gift and overall experience. 
What to listen to in high-resolution
Do you remember how I mentioned that some people really don't want you to spend money on them? That is my mom. But, my mom is super-cool, and she is to thank for a huge percentage of my love of music. So, the following history lesson is my holiday gift to my mom. 
To preface, I am keenly aware of the fact that DMN's readership includes the movers and shakers of the music business, and one of the things they should know is that my Mom, Laura Itman, played a part in the 'discovery' of The Replacements.  
My mom first saw The Replacements at The 7th Street Entry on a chance encounter, she just happened to be there. The 7th Street Entry is a historically important Twin Cities venue that is still considered cool to this day, but the capacity is maybe around 150 people. At that time, she worked at a bar called Duffy's, which had a capacity closer to 1000. Upon hearing The Replacements, my mom immediately went to the booking people at Duffy's and demanded they book The Replacements.
They laughed at her. There were just so many other bands at that time between Husker Du, Loud Fast Rules (later became Soul Asylum), and countless others, The Replacements didn't seem special to the booking agents. But, she persisted for months upon months. One day, she got them to say "okay", they were willing to offer The Replacements their first ever show that was going to pay them $1,000, which was a huge deal as they previously would have been making about 1/10th of that plus some beer tickets. 
She instantly saw the raw talent they possessed, and I would be remiss to not mention her, as she is a huge catalyst for my own love of music. Happy Hanukkah, mom!
"Sorry Ma, Forgot to Take Out The Trash" by The Replacements, is a masterpiece of rock and roll. This phenomenal release is worth a listen to all who love the genre, especially those who like their rock hard and fast. This remaster is outstanding, and really transforms the listening experience. So, even those familiar with the album ought to give it a new listen.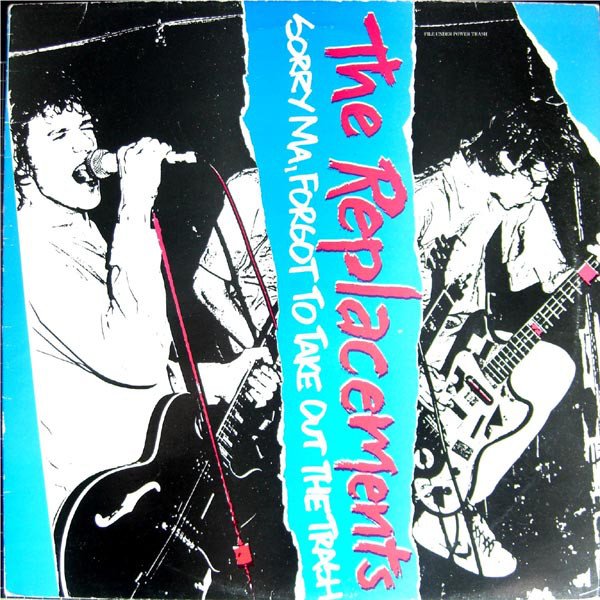 From the first track, new depths are apparent, and the separation between instruments is just incomparable to my old CD, and mixes that were on streaming. 
However they got it done, bravo! The sound is phenomenal, and with this being one of my top 25 all time albums, I know it will get heavy rotation.
Do you know someone who likes music that is 'undiscovered'? Here is something amazing they have almost certainly never heard of:
MEMEME – self titled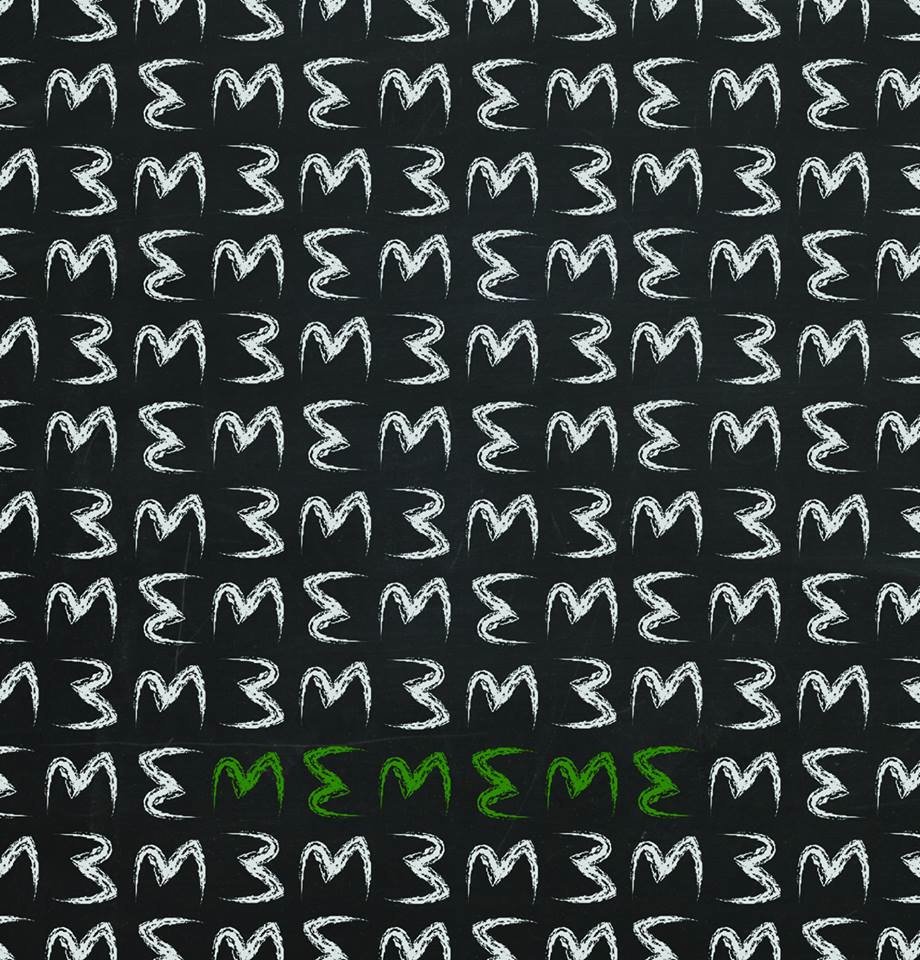 MEMEME put together an emotionally honest and raw album, that highlights the evolving psyche of late 20 somethings as they figure out what they actually want in life, and navigate their way out of relationships they don't want to be in. I don't want to spoil it too much, just go listen to it. It's a really great album, parts of it will get stuck in your head, and it leaves an impression. 
Sherbetty – If You Lived Here, You;d Be Homeless By Now
"If You Lived Here, You'd Be Homeless By Now" by a band called Sherbetty. They have an eclectic mix of influences, ranging from The Beach Boys to country, to The Butthole Surfers, and even some opera in between. I believe you will need the link to find them, I do not think they are on streaming. There is no doubt that this album is outstanding! The genre blends are innovative, and highly enjoyable.
Along with MEMEME's self titled album, this in my top 25 albums of all time. If you know someone who likes rock music, it's going to be an enjoyable experience. 
That's it, folks! I hope you found something useful in here. Either way, thank you for reading!