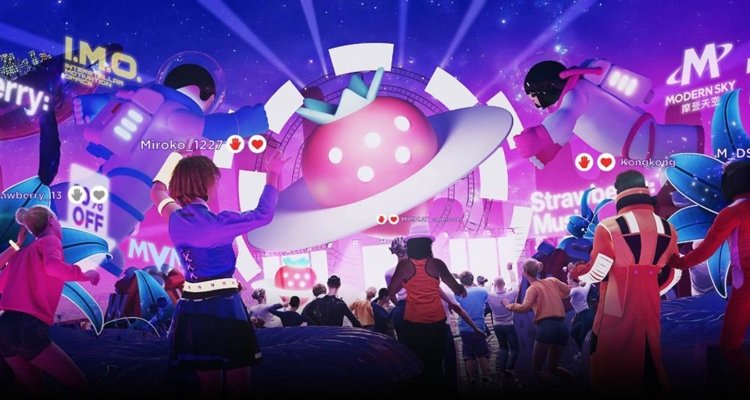 Chinese record label Modern Sky plans to make the virtual world a big part of its business model.
Shen Lihui, Founder of the two-decades-old independent label, says developing virtual musicians, organizing virtual music festivals, and selling original digital artworks as NFTs are all parts of its 2022 strategy. Modern Sky has also released its first virtual musician called Miro, a portmanteau of the words for mirror and miracle.
Modern Sky previously worked on virtual musicians adapted from real stars or famous online characters. Miro is the company's first original virtual artist.
Virtual idols are a huge market inside of China, with the market value reaching $540 million in 2020. That figure has risen as the pandemic has forced many Chinese people to shelter in place. Consultancy group iiMedia says it expects the virtual artist market to grow to $16 billion by the end of 2022. Of course, Modern Sky isn't the only record label inside China that is embracing the metaverse.
Tencent Music has announced the launch of TMELAND, calling it China's first virtual music festival. Because of China's strict rules around public impropriety, many labels are seeking virtual stars that cannot be canceled.
"Celebrities can pose massive risks to music companies," says Zhang Yi, CEO of iiMedia. "A more digital focus can cater to the needs of the young audience, improve the popularity of platforms and accumulate more virtual idol IPs, which is beneficial to platforms' short-term publicity, revenue, and long-term development."
Modern Sky is also planning to launch a virtual version of its popular Strawberry Music Festival. This virtual version of the festival will also feature virtual artists performing inside the virtual world, interacting with attendees.
A Chinese think-tank has warned about the risks in the virtual idol sector, however. China lacks the regulatory requirements or documents to guide companies interested in investing in what it calls the "digital utopian ideology."