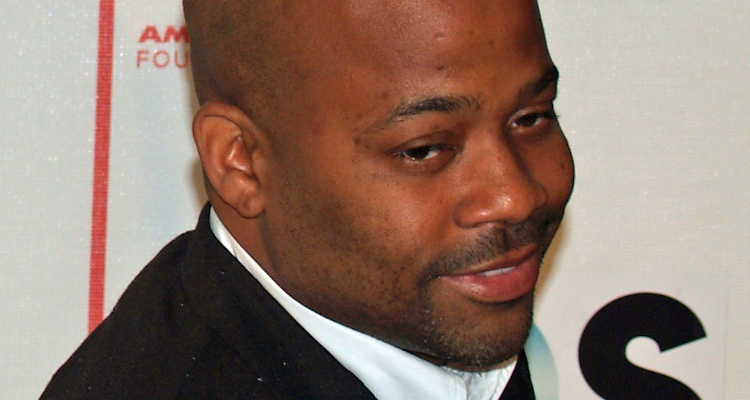 Jay-Z and Damon Dash have officially settled their much-publicized lawsuit concerning Dash's alleged attempt to sell a Reasonable Doubt non-fungible token (NFT).
The high-stakes courtroom confrontation between Jay-Z and Damon Dash, who co-founded the famed Roc-A-Fella Records (with Kareem Burke) in 1995, entered the media spotlight a little less than one year ago.
Filed specifically by Roc-A-Fella, the suit alleged that Dash had planned to cash in on a portion of Reasonable Doubt as an NFT despite having "no right to sell the album or any" interest in it. The decades-old release belonged "solely" to Roc-A-Fella itself, the original complaint maintained, indicating also that Jay-Z, Dash, and Burke each owned one-third of the actual label at hand.
"Dash's status [as] a minority shareholder in RAF, Inc., gives him no right to sell a company asset," the action emphasized just before Reasonable Doubt's 25th anniversary last June. "The bottom line is simple: Dash can't sell what he doesn't own."
A judge shortly thereafter halted any future Reasonable Doubt NFT sales that Dash intended to spearhead, ordering the 51-year-old to wait until the underlying dispute had been resolved. Then, Jay-Z rolled out his own Reasonable Doubt NFT (consisting of art as opposed to a stake in the album), and Dash in mid-July of 2021 fired back with a countersuit.
Finally, it's worth noting by way of background details that Dash allegedly received a lowball offer (reportedly $1.5 million) for his third of Roc-A-Fella from Jay-Z towards 2021's beginning – hence the motivation behind the attempted NFT auction. Moreover, Dash claimed that the token at hand would represent his interest in the overarching label as opposed to just Reasonable Doubt.
Now, the involved parties have put the litigation in the rearview, according to a newly filed settlement agreement.
The corresponding legal document was submitted to a New York federal court and includes a proposed final judgement that the legal teams of both Roc-A-Fella and Dash have asked the presiding judge to approve.
This text states that Roc-A-Fella "owns all rights to the album Reasonable Doubt, including its copyright" and that no one Roc-A-Fella stakeholder "holds a direct ownership interest in Reasonable Doubt."
Driving the point home, Dash, Jay-Z, and Burke alike are unable to "alter in any way, sell, assign, pledge, encumber, contract with regard to, or in any way dispose of any property interest in Reasonable Doubt, including its copyright and including through any means such as auctioning a non-fungible token," the filing elaborates.
Nevertheless, the parties clarified that the Roc-A-Fella owners can dispose of their respective one-third interests in the company itself. Consequently, with both Roc-A-Fella's suit and Dash's counterclaims having been dismissed without prejudice, a retooled NFT listing (or other sale) for Dash's share could be in the cards – provided that he's still interested in the money.