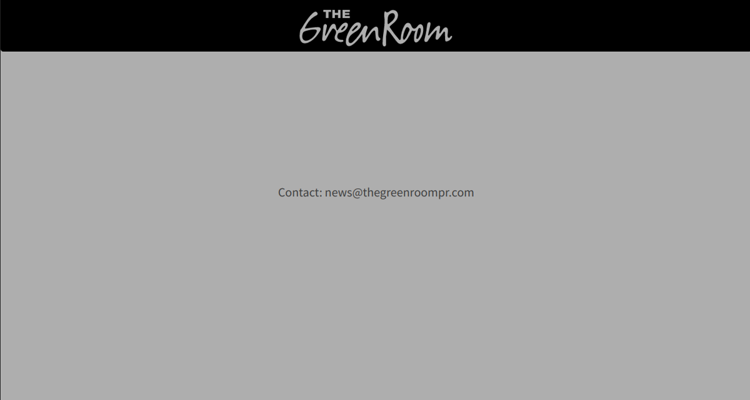 Following news that publicity firm Green Room PR split with country singer Jason Aldean, its website goes dark.
The Green Room PR website was pretty bare bones to begin with, but it listed contact emails alongside a list of artists the company represents. On September 2, that list included Reba, Jason Aldean, Dierks Bentley, Brooks & Dunn, Lady A, Thomas Rhett, and many others. Now the list of artists is gone and a single email address remains.
Digital Music News reached out to Green Room PR following news they were dropping country star Jason Aldean. However, the PR firm has not responded to any requests for a comment about the incident. Tyne Parrish, Co-Owner of the company, told Billboard that the PR firm wasn't the best fit for Jason Aldean anymore. The firm represented the country singer for 17 years before dropping him.
"We aren't the best people for the gig anymore but will always be big fans of his music," Parrish says. "He is one of the greatest live entertainers in country music."
The uproar came over comments his wife Brittany Aldean made during an Instagram Reel video. In the video, Aldean can be seen applying makeup and thanking her parents for "not changing her gender when she was going through her tomboy phase." In another post, Aldean says her comments were taken out of context after Maren Morris and others commented on the post.
Green Room PR represented Aldean for his entire career in country music. They've helped negotiate headlining events for the singer, including his performance on stage when the Route 91 shooting happened.
Aldean was performing on stage during the Las Vegas music festival on October 2017 when a shooter opened fire on the crowd from the Mandalay Bay hotel tower. 58 people were killed, and hundreds were injured in that event. A member of Jason Aldean's security team died shortly after pulling him from the stage.