I've talked about books I think musicians should read. But I want to narrow it down to books I think songwriters should read. So below are some of my favorite books that have helped me as a songwriter. They talk about living a creative life, include stories from other songwriters, and will offer inspiration.
Songwriters On Songwriting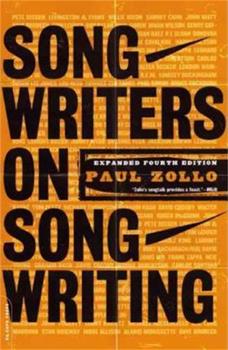 Songwriters On Songwriting by Paul Zollo is a collection of 52 interviews with some of the most renowned songwriters of modern music. Each interview is the transcript, so it's like you're eavesdropping on an insightful conversation about songwriting.
For example, Tom Petty talks about working with Bob Dylan. Dylan claims we don't need any more new songs. Madonna talks about working with Prince. Paul Simon shares his songwriting process. And lots more interesting and helpful stuff for songwriters.
More Songwriters On Songwriting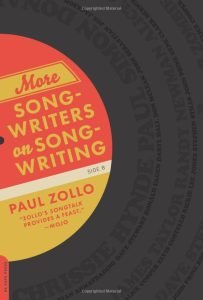 Zollo kept it going with his follow-up to Songwriters On Songwriting – More Songwriters On Songwriting. It's exactly what you think it is. More interview transcripts with even more songwriters. In this book, you hear directly from Peter, Paul and Mary, James Taylor, Randy Newman, John Prine, and Disney songwriter Richard Sherman. It also includes interviews with younger songwriters, like Matisyahu and Sia.
The Creative Act
In this book, legendary music producer Rick Rubin shares his thoughts on being a creative person. It's not specific to music, but it's inspiring for any musician. I recommend this book for songwriters because, especially in today's music world, it's easy to get obsessed with optimizing your music for listeners. It's easy to lose touch with the deeply meaningful creative aspect of making music. Rubin reminds us to live a creative life, not just "being a musician."
It's All In Your Head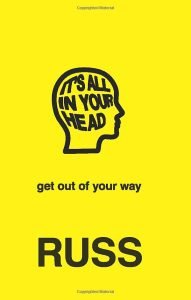 This short, easy read from indie artist Russ is encouraging and inspiring. Russ has built up a loyal fanbase, all as a totally independent rapper. Just to give you an idea – as I write this, Russ has 14+ million monthly listeners on Spotify.
Each chapter is the title of one of his songs, and in each one he teaches lessons based on his experience as a musician, his relationships, and his family life. He focuses a lot on self-belief, which every songwriter needs more of.
 Miracle and Wonder: Conversations with Paul Simon
This is exclusively an audiobook, and for good reason. Malcolm Gladwell interviews Paul Simon on his career, what inspired certain songs, and his songwriting process. In the middle of some of the interviews, Simon plays or sings something as part of the story he's telling.
If you're a fan of Simon & Garfunkel or of Simon's solo work, this is a must-read. But even if you don't listen to Simon's music, there's still plenty to learn and be inspired by in this audiobook.
Your Favorite Poetry Books
I've gotten some of my favorite lyrics and song titles from poetry. A line will jump out to me, I'll modify it, and then I'll turn it into a song. I think even just the act of reading creative writing that makes you think loosens my writing gears.
I'm fairly new to the poetry world, but some of my favorites include Billy Collins' Sailing Alone Around The Room and anything by Hanif Abdurraqib.