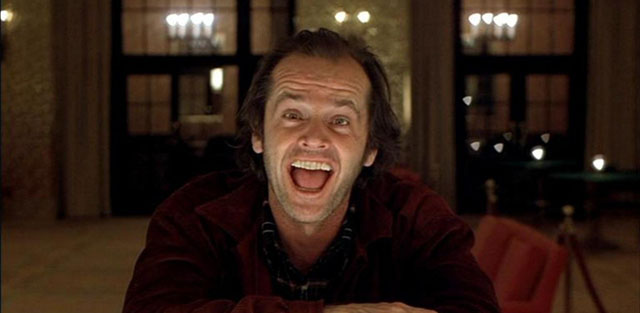 Of course companies change their model. In the startup world it's called pivoting. That's all fine and dandy when you're just playing with your investors' money. But when it's your loyal customers, that's a completely different story.
The digital distribution company, MondoTunes, updated their terms this week. They now will allow artists and labels to distribute unlimited music with them for $40 a year (plus 10% commission). Sounds great right? Except for the fact that all the artists and labels who had previously distributed with them over the past few years were promised MondoTunes would NEVER charge them a yearly fee. Last month, their model was a one-time fee of $38 an album, $8 a single and made it clear over and over and over again that there were "No annual fees!"
But now, they aren't grandfathering in their longtime, loyal customers, they have instead pulled the rug out from under them and are forcing this new annual rate on them. Your band broke up 2 years ago, but still want your songs on iTunes and Spotify to show your kids? Sorry! You have to pony up $40 a year now even though you quit music. Have since switched distributors? Sorry! You now have to pay MondoTunes $40 a year to just keep your one album up from 4 years ago.
On their new site, they exclaim over and over and over again that you can get your music "in the same online stores as U2, Lady Gaga, Eminem, Maroon 5, Pharrell" and they make it sound like these are MondoTunes artists! What MondoTunes doesn't say is that they don't actually do their own distribution. They outsource to INgrooves (which also distributes these artists – and every other artist under the UMG umbrella). Big deal.
That's like saying, I've played the same stages as Ed Sheeran, Coldplay, The Roots, Sara Bareilles, Ingrid Michaelson and John Mayer because we all have played The Hotel Cafe (200 cap venue in LA) at some point. Technically true, but come on! I'm not going to plaster that all over MY website.
Their sexy new promo video says flat out: "Your songs will be right alongside U2, Maroon 5 and all the other megastars" while showing images of Jay Z and Taylor Swift. However scrolling through their testimonials they don't have one artist of note (no offense to the artists listed), but if you're going to pretend that you're going to make your customers superstars then you better have a track record to back that up with.
We are the Largest Global Digital Music Distribution Channel! MondoTunes.com

Posted by MondoTunes on Friday, August 28, 2015
I wonder how Jay Z and Taylor Swift feel about being used to sell MondoTunes subscriptions.
Of the 18 testimonials they list, not one artist (who hasn't broken up) has more than 20,000 Likes on Facebook and most have less than 1,000. And of the 18, one has actually switched distributors to CD Baby! Now, there's nothing wrong with low Facebook Likes – up and comers just getting started. Every artist on the planet started at 0 Likes, 0 Fans and 0 dollars. The problem is, MondoTunes is pretending that if you work with them you will be a superstar (like Jay Z or Taylor Swift). All you have to do is pay them $40 a year (and 10% commission).
+What The Number Of Facebook Likes Says About An Artist
It infuriates me. This is not something new in the music industry. I've gotten hit up by countless "promoters," "managers" or "A&R" (used to be done via Myspace, now they scour ReverbNation and Facebook for their victims) telling me how great my song (that they listened to for 30 seconds) was and that I'm a star and all I need to do is pay them $1,200 and they'll write my band bio, press release, get a photo shoot done, book me at a famous club, and then I'll be famous. Because that's all it takes.
It's called preying on ignorance and naiveté. And it's disgusting. And it happens WAY TOO MUCH in the music industry. Anyone who builds their business on shaking down struggling musicians and promises that they know good and well are completely unrealistic should be publicly stoned. Well, maybe not publicly, but at least in private, by the musicians they fooled.
I'm looking at you pay to play "promoters," bookers, managers and anyone who calls themselves A&R but charges artists for their (pathetic) services.
If you don't believe in the artists you're working with (and I promise you, these "promoters," "managers," and "A&R" don't), then why work with them? What are your dreams? What are your goals? Or have you completely given up on making a real difference in this world and just need the quick buck to pay rent? Because if so, get out of music! You're doing more harm than good. Go prey on Wall Street. They could use a good shakedown. Not musicians who literally do not have the money for what you're selling, but will find a way to scrape it together because they don't know any better.
Which brings us back to MondoTunes. Where do you get off saying that your "songs will be right beside…all the megastars?" CD Baby, Tunecore, DistroKid, Symphonic, JTV, Zimbalam, and all the other digital distribution services could boast this too. But they don't. Oh, so you distribute to MORE outlets? What outlets are you hitting of importance that your competitors miss? Really, can you name one? Just one of note. How about 500? Because you claim you hit 600+ stores. Do that many even exist? Well, I suppose if you consider iTunes US and iTunes Germany as two separate stores, then yeah, there's 100 stores right there.
Because you and I know that it doesn't matter how many stores you're in. If your music is in a Russian digital download store, but not a single person in Russia knows you even exist, you're just taking up bandwidth. No one is going to download your album just because you're in the store. Or listen to you if you're on a streaming service. There are over 4 million songs on Spotify which have NEVER been played. Not once. Spotify is available in over 60 countries. If you can't get just one single play in 60 countries, what makes you think you're going to get a play or a download if you could just get in MORE stores? You won't. If you just distributed to iTunes/Apple Music, Spotify and Deezer, you'd be hitting the majority of the world. If you're going to gain traction you could do it with these three. You'll make a little more money by getting in a few more stores and may gain a few more fans (the Rdio, Rhapsody, Amazon loyalists), but you're, by no means, going to be a star because you get in more stores. Plain and simple.
MondoTunes' competitors don't mislead their customers, their musicians. They tell them exactly what they will do for them. Because they're offering a service for which they are being paid. They don't promise superstardom, they explain what they do, how they do it and how much it costs.
MonoTunes writes "Want to know the best part? You can upload as many songs as you'd like for just $39.99… No one else can say that." Well, you're right. Except that DistroKid does exactly this for $19.99 a year. So there's that.
Their biggest competitors, CD Baby, Tunecore, Zimbalam, Symphonic and ReverbNation still charge their artists per release. Around $10 a single, $50 an album. That kind of thing. Some charge yearly fess plus the signup fee. Ditto now offers unlimited releases for $79 a year (or $30 an album), but DistroKid started the unlimited model two years ago and remains the cheapest option (however there are some serious hidden fees in there).
+Want To Know The Best Digital Distribution Company?
So MondoTunes completely revamped their website. Well done fellas. It looks quite brilliant, actually. That was one of my biggest critiques from my initial review back in 2013. Only took them 2 years to do this. But they haven't changed their tone. I guess if you have the same people in charge, nothing truly changes. What's that saying about polishing a turd?
Well this turd truly sparkles. But it still stinks.