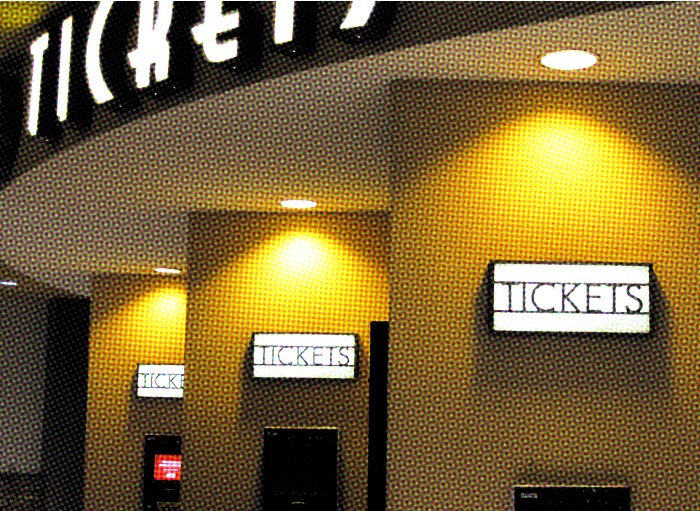 Theoretically, companies can't go on forever without turning a profit, though perhaps Pandora's problem is diversification.  Or, lack thereof: as ad-supported online music proves to be one of the worst business models on the planet, Pandora is smartly branching out into something else: ticketing.
As of this (Wednesday) morning, Pandora has confirmed its $450 million purchase of Ticketfly, with a combination of stock and cash clearing the deal.  "Over the past 10 years, we have amassed the largest, most engaged audience in streaming music history," Pandora CEO Brian Andrews hyperbolized.  "With Ticketfly, we will thrill music lovers and lift ticket sales for artists as the most effective marketplace for connecting music makers and fans."
Pandora may not be the biggest platform in music (that would be YouTube), but it is a giant-among-men in the streaming radio space.  Pandora's latest audience count was 80 million active listeners, arguably the most convincing proof-of-concept ever in online radio.  But Pandora is also proving that content costs can be crippling: the company remains almost entirely unprofitable after more than a decade in business, and frustrated rights owners like Sony/ATV Music Publishing are threatening to seriously elevate their rates.
Ticketfly might offer an escape from that.  According to Pandora cofounder Tim Westergren, advertisements for concert tickets quickly sell out on Pandora, which makes sense given the tightly-targeted audience.  That screams ticketing integration and diversification, with Ticketfly overseeing 1,200 different venue relationships and sales of more than 16 million tickets across 90,000 events in 2014 alone.
Of course, that's a sideshow for the mega-venues controlled by Live Nation/Ticketmaster, though Ticketfly has also faced extremely tough competition from smart ticketing platforms like Bandsintown and Songkick.
Ticketing booth image by EvelynGiggles, adapted and transformed under Creative Commons Attribution 2.0 Generic (CC by 2.0).