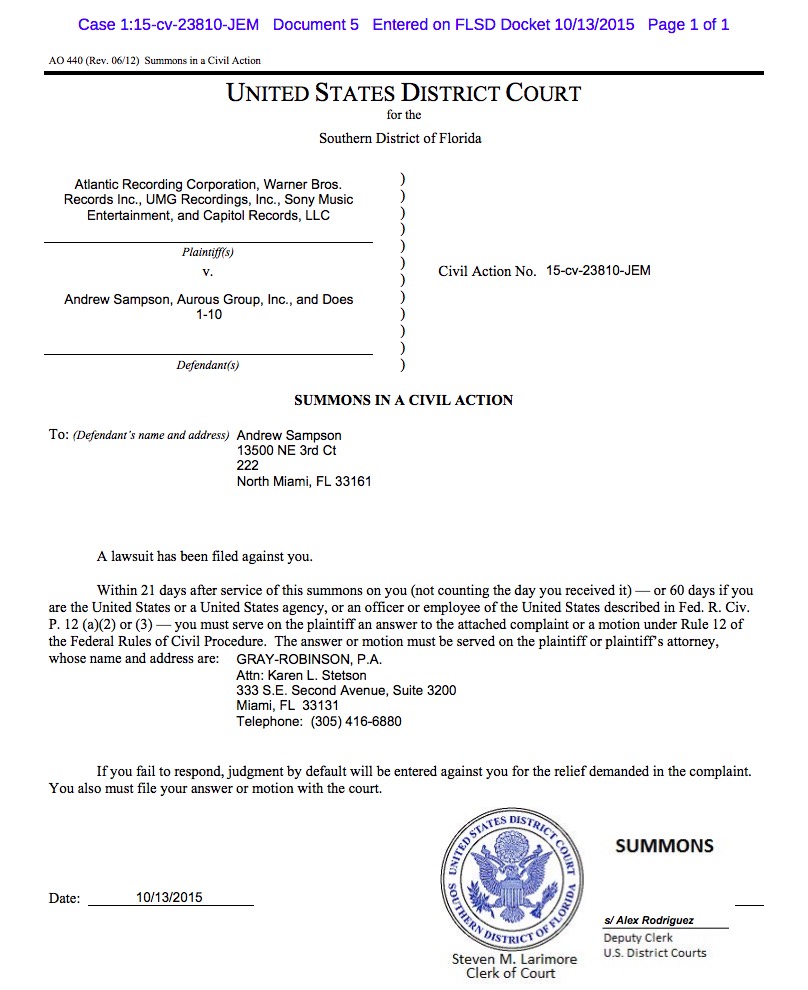 The following is a breaking story; please check back for ongoing developments.  
Less than three days after launch, Aurous, dubbed the 'Popcorn Time for Music,' is now being sued by 'Big Three' major recording labels Universal Music Group, Warner Music Group, and Sony Music Entertainment, as well as their various subsidiaries.  The listed plaintiffs are Atlantic Recording Corporation, Warner Bros. Records, Inc., UMG Recordings, Sony Music Entertainment, and Capitol Records, LLC., all major label divisions.
The lawsuit, which alleges "blatant copyright infringement," was filed in the US District Court of Southern Florida today (Tuesday), the home turf of Aurous and its founding developer, Andrew Sampson.  The complete filing, obtained by Digital Music News shortly after its receipt by District Court clerks, is available below.
"Like Grokster, Limewire or Grooveshark, it is neither licensed nor legal."
The lawsuit is being coordinated by the Recording Industry Association of America (RIAA), which typically represents the major labels in litigation of this sort.  "This service is a flagrant example of a business model powered by copyright theft on a massive scale," the RIAA declared.  "Like Grokster, Limewire or Grooveshark, it is neither licensed nor legal.
"We will not allow such a service to willfully trample the rights of music creators."

Grokster, Limewire, and Grooveshark were all shut down by major label litigation, and their reference in this lawsuit is no accident.  This big difference in this scenario is that the RIAA, often derided as a high-salaried country club, often waits months or years to initiate litigation of this sort, with tens of millions of users already amassed.  In the case of Aurous, the action is happening almost immediately, though even after a few days, the application is gaining heavy uptake.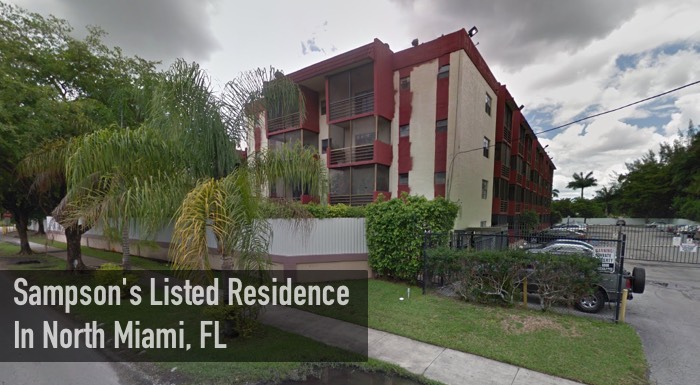 Sampson might have some reasonable defenses: in interviews, the Aurous founder has argued that his application isn't directly infringing artist content, but merely assembling music content though a myriad of APIs.  Sampson has even disagreed with the endless associations with 'Popcorn Time,' though BitTorrent will be the preferred delivery method for Aurous' streaming platform.
Overall, the architecture of Aurous sounds like a loose collection of legal and illegal streaming content, with Aurous itself hosting none of it.  That is markedly different from sites like Grooveshark, buried earlier this year, though roughly similar to applications like Grokster and Limewire, at least from the perspective of content hosting.  Of course, most of the similarities end there, with BitTorrent-powered streaming a whole new breed of piracy animal.
More as this develops.  The full filing is below: