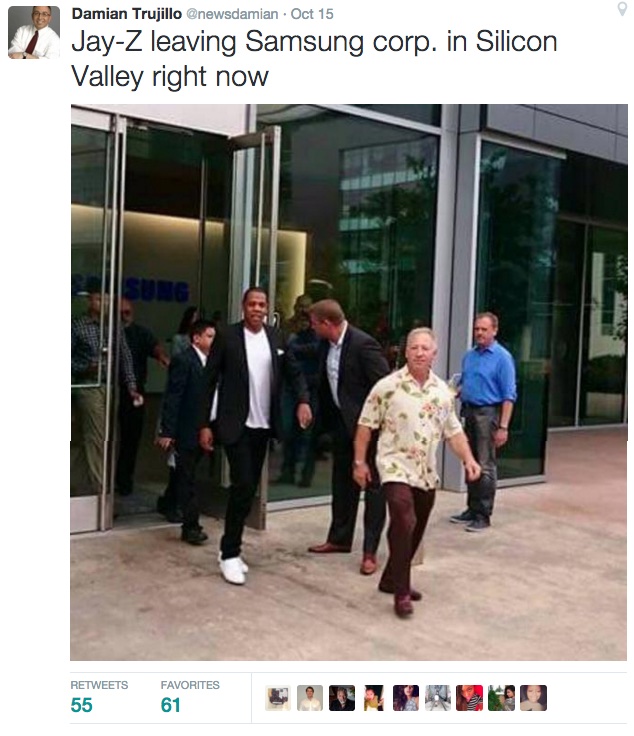 Samsung called DMN last week about Milk Music, a streaming service we actually thought was discontinued.  Strangely, Samsung has struggled to gain any meaningful traction on Milk, despite a massive-and-growing worldwide smartphone presence.
Perhaps Jay-Z, a previous Samsung partner, can help out.  Last week, Jay-Z convened with music-focused executives at Samsung's San Jose spacious offices, according to information first tipped by NBC reporter Damian Trujillo.  According to additional details provided by Variety, the meeting involved Samsung SVP of Content and Services Daren Tsui, described as 'the driving force behind Milk Music.'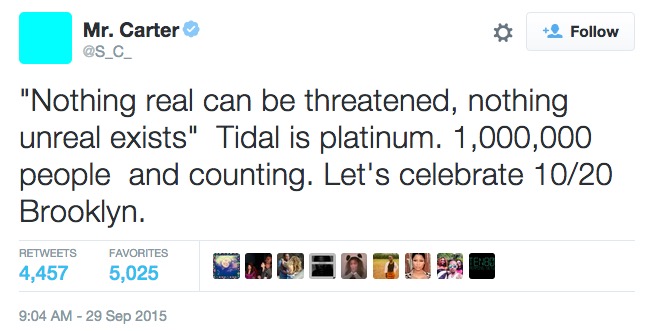 Previously, Jay-Z launched an exclusive album on Samsung smartphones, a deal widely considered to be a massively-overpriced failure.  This time around, Jay-Z has something better than an album: TIDAL, which now has more than one million paying subscribers.