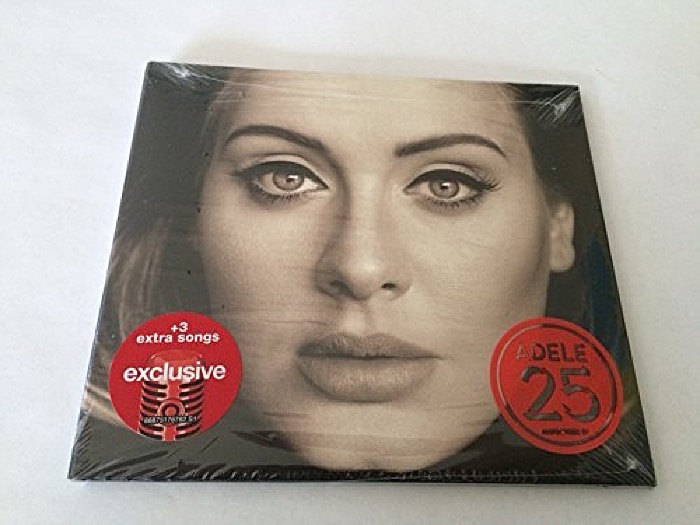 Updated: November 24th, 9:20 am PT (12: 30 ET): Sales of 25 have now surpassed 2.45 million copies and are rapidly approaching 2.5 million after just 4-5 days on the market, according to data now released by Nielsen Soundscan.  Now, one-week sales are projected to hit 3 million (more on that here). 
We'll keep updating that figure; the original article (published early Monday with a sales figure of 1.5 million after 2-3 days) and subsequent discussion follows. 
Last week, Adele decided to boycott Spotify, Apple Music, YouTube, and anyone else who wanted to stream her new album for free.  This week, she's enjoying the fruits of that decision: according to Nielsen Soundscan figures released this morning, 25 sold 900,000 paid downloads on its first day, a one-day digital sales record.

On iTunes, where most of the download action took place, fans were placing pre-orders of the entire album on iTunes, before being able to buy individual tracks after street date.
But that's just the beginning: according to initial, first-week states from Target, which is carrying an exclusive CD with 3 bonus tracks, physical sales were in the 'deep' hundreds of thousands on day one.  Overall, CD sales passed the 600,000-mark by Sunday night, per DMN sources.
All of that puts total albums sales at roughly 1.5 million, after just three days.
Now, with Thanksgiving and Black Friday approaching, lighter fluid is being splashed on the fire.  According to a projection now being bandied by Billboard, 25 is expected to sell north 2.5 million units in its first week, thanks to healthy download and (yes) CD sales.
That would be the biggest-selling, debut week for any album in history.