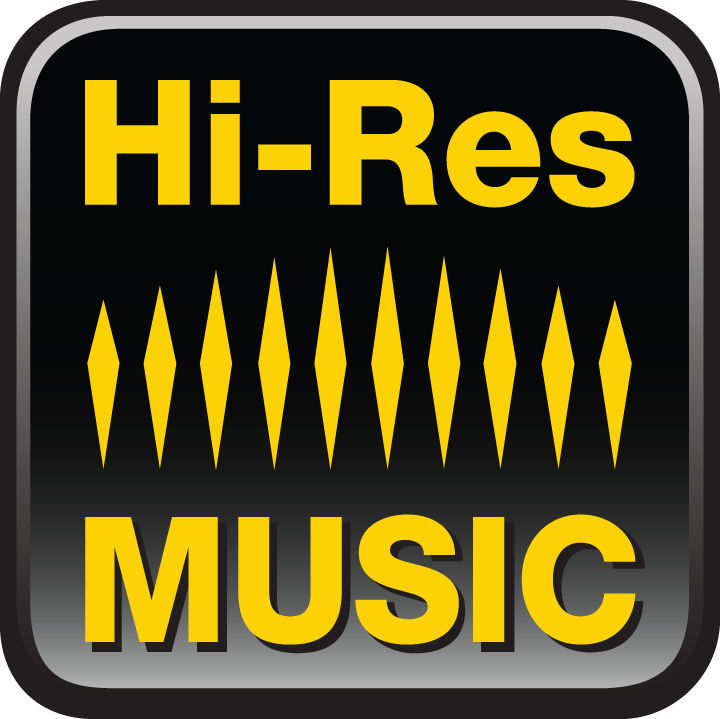 Back in November last year, DMN reported the unveiling of the new 'Hi-Res MUSIC' logo for digital download services.
Now the RIAA have announced that the Hi-Res music logo is going to be available to music streaming services as well.  "The expansion of the Hi-Res MUSIC definition to encompass streaming technologies reflects the continued evolution of the marketplace to deliver high resolution music to fans," remarked David Hughes, Chief Technology Officer of the Recording Industry Association of America (RIAA).  ''We are thrilled that the Hi-Res MUSIC logo will allow streaming enthusiasts to easily identify higher quality versions of their favorite recordings via services that use these approved technologies.
"It's the logical next step, one embraced by music labels large and small, that will provide an optimal listening experience to this growing consumer segment."
But, what is Hi-Res and why do people need to know?
High Resolution Music is now officially defined as "lossless audio capable of reproducing the full spectrum of sound from recordings which have been mastered from better than CD quality (48kHz/20-bit or higher) music sources which represent what the artists, producers and engineers originally intended."
The RIAA, Digital Entertainment Group (DEG) and the Recording Academy Producers & Engineers Wing all joined forces to develop the branding of the Hi-Res music logo as part as a new initiative to improve the digital listening experience.  By informing people, the initiative aims to help music fans identify those high-resolution recordings that are available from digital music retailers in the US, Canada, and Europe.
Whether that impacts the broader industry remains speculative. Throughout the recording industry's rollercoaster history, higher-resolution initiatives like DVD-Audio and SACD have largely failed, though digital offers some hope.  Enter Tidal, whose higher-end streaming service has been a marginal force for years; that is, until this year.  According to information just disclosed by the company, roughly half of its 3 million paying subscribers are paying nearly $20 a month for hi-fi experiences.
Indeed, that sort of breakthrough may have motivated the RIAA certification release.  The RIAA says that "the expanded Hi-Res MUSIC logo requirements for streaming will be available to interested parties on June 1."