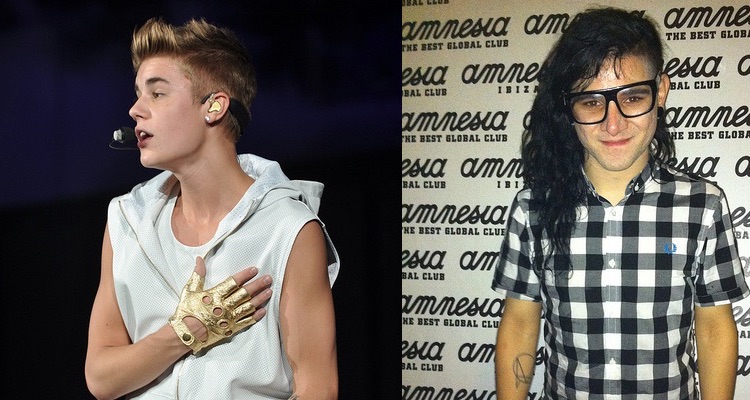 Justin Bieber faces yet another lawsuit…
Justin Bieber and Skrillex are now facing legal action from a not-so well-known artist by the name of White Hinterland.  Hinterland, also known as Casey Dienel, alleges that the opening of Bieber's song, 'Sorry,' was chopped from her song, 'Ring The Bell' and that her vocal loops were simply used without her permission.  As a result, she has now filed a lawsuit claiming damages.
Hinterland claims that the "unique characteristics of the female vocal riff" from 'Ring the Bell,' written in 2014 song, are nearly identical to the opening of Bieber's track.
Because Skrillex produced Bieber's track, he been roped into the lawsuit along with the others writers of the song,  That collaboration team includes Julia Michael, Justin Tranter and Michael Tucker.  Meanwhile, 'Sorry' has racked up over 1 billion views on YouTube, which absolutely eclipses Hinterland's stream totals.
If Hinterland can get the courts on her side, Bieber, Skrillex and the other writers are looking at paying out a large amount of cash to this singer.  But, it's not the first time Bieber has been taken to court over copyright infringement of someone else's song.  Just last month, DMN reported that Bieber was defending against a $10 million copyright infringement charge over his 2010 hit song, 'Somebody To Love'.
All of which raises the question: are these songs ripping off other artists' works, or is this one big creative coincidence?
Both songs in this latest case are below, what do you think?
(Images by Joe Bielawa and Amnesia Ibiza, Creative Commons, Attribution 2.0 Generic, cc by 2.0)