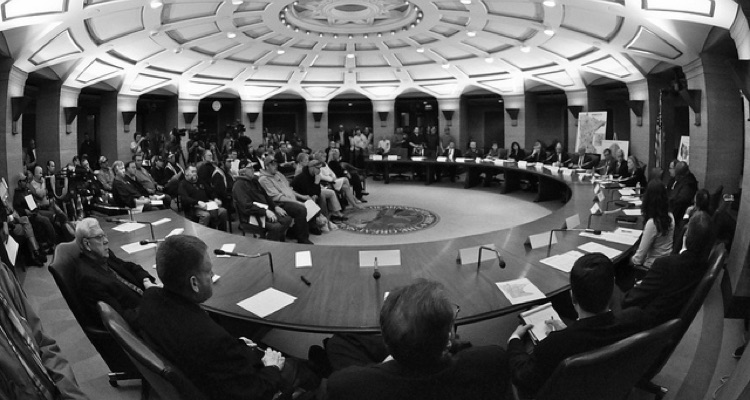 The latest executive shuffles across the music industry…
ASCAP (The American Society of Composers, Authors and Publishers) has elected Warner/Chappell Music Chairman & CEO Jon Platt to its Board of Directors.
Warner Music Group (WMG) has elevated Aton Ben-Horin from Senior Director of Global A&R to Global Vice President, A&R.  In his new role, Ben-Horin will be responsible for facilitating hit songs for Warner Music's existing artists, guiding and communicating with Warner's international A&R divisions, and finding new talent.
Elsewhere…
Universal Music Publishing Group (UMPG) has hired Ana Rosa Santiago as Vice President of Latin Music.  Santiago will report to Alexandra Lioutikoff, UMPG's recently-slotted Executive Vice President, Latin Music.  Santiago will be responsible for signing and developing talent and working to create creative opportunities for UMPG's songwriters as well as promoting UMPG's Latin catalog.
Are Rhapsody (and it subsidiary Napster) in serious trouble?  That's the question following a major round of layoffs.  The news follows reports of a possible closure of their San Francisco office.  CEO Mike Davis pointed to the elimination of "a number of positions across our global offices," all "part of our plan to better position Rhapsody/Napster for long-term profitability and accelerated growth in a competitive global market."
PIAS has revealed a new expanded global structure, with those in charge responsible for driving and supporting the expanded global network.  Juan Vandevoort will be responsible for managing Artist &  Label Services and Business Development, Marcel Maessen will be responsible for managing production and supply chain, James Howdle will be responsible for directing insights and digital services, and Florian Von Hoyer will be responsible for business operation.
Also, for the latest jobs in the music industry, check out Digital Music News' job board.
(Image by GovernorDayton, Creative Commons, Attribution 2.0 Generic, cc by 2.0)