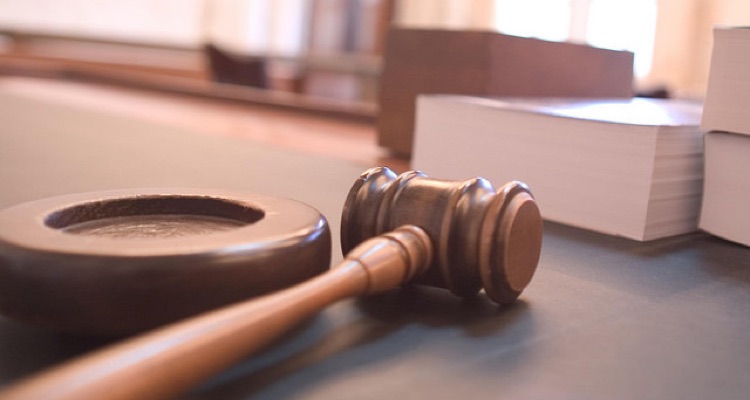 Led Zeppelin may have a lucky escape…
According to a new report by The Hollywood Reporter, the 'Stairway to Heaven' case against Led Zeppelin may lead to a mistrial.
Robert Plant and Jimmy Page attended court in Los Angeles yesterday (June 14th). As the case went underway, Francis Malofiy – the attorney for the Michael Skidmore (trustee of Spirit member) showed a video that was not previously approved to be played during trial. Led Zeppelin's attorney, Peter Anderson objected to the playing of the video, as it wasn't on the joint list of exhibits submitted prior to the trial. But, Malofiy continued to play the video regardless.
As a result US District Judge R Gary Klausner has now responded by saying that this may lead to a mistrial.
Malofiy has been arguing that Led Zeppelin blatantly ripped off his client to create one of the biggest songs in modern music history – 'Stairway to heaven'. However, with thin evidence Malofiy resorted to desperate measures by breaking the rules. But, this isn't the first time. With such a high-profile case more information surfaced on Malofiy himself, particularly during his work chasing a copyright infringement lawsuit against Usher in 2014.
That case went down in flames, but not before Molify was sharply censured for 'outrageous' and 'unprofessional' behavior.  "Throughout this copyright litigation, Plaintiff's Counsel, Francis Malofiy, has behaved in a flagrantly unprofessional and offensive manner," presiding Pennsylvania federal judge Paul Diamond wrote.
This 'unprofessional' behaviour has also been present in this 'Stairway to heaven' case with a complete disregard for the rules of the trial.
(Image by Beth Cortez-Neavel, Creative Commons, Public Domain)