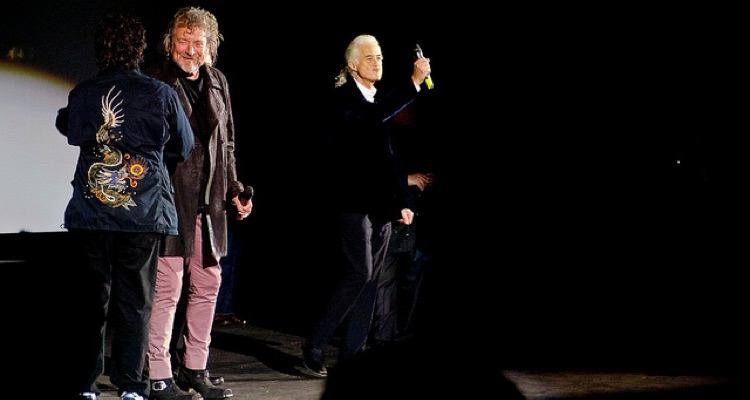 Francis Malofiy provides a statement on the verdict of the 'Stairway To Heaven' case…
Yesterday (June 23rd),  a California federal jury officially rejected claims that Led Zeppelin stole the opening riff to their hit song 'Stairway To Heaven'.  The accusation was that the band blatantly lifted the critical guitar progression from a song called 'Taurus,' originally composed and performed by the rock band Spirit.
The long, drawn-out case capitulated with a six-day copyright trial in Los Angeles, followed by a rapid jury deliberation and decision.  Despite Spirit attorney Francis Malofiy arguing vociferously that plagiarism had occurred, the presiding judge was swayed by Zeppelin's attorneys, who fired back with evidence that the chord progression dated back as far as 400 years.
On the verdict Francis Malofiy shared a statement with Rolling Stone, which reads…
"Justice is about the search for the truth; it escaped us. 

For Led Zeppelin, they won on a technicality—they should be proud of that.

For Plaintiff the jury's verdict is disappointing, but largely determined by one ruling of the court: Plaintiff was not permitted to play the album recording of Taurus, which Jimmy Page had in his record collection. This ruling, which limited Plaintiff to using the sheet music deposited in the Copyright Office, effectively tied our hands behind our back. Needless to say, we do not believe it is legally correct or logically sound.

In essence, this case was tried in an alternate reality. The jury never heard the album recording of Taurus that Jimmy Page heard and used to create Stairway to Heaven. Instead it heard a very basic piece of sheet music that no one, including Jimmy Page and Robert Plant, had ever seen. It was an artificial comparison that bore little relation to the reality of the claim.

It is important to realize, however, that the jury agreed very clearly with Plaintiff that Jimmy Page and Robert Plant had access to Taurus, and discounted their denials that they had never heard Taurus before. For Led Zeppelin the case was about their legacy and reputation; for Randy California it was about credit. In this regard, neither party won.

Justice is sweet and musical; but injustice is harsh and discordant.

Here there was injustice."
(Image by Paul Hudson, Creative Commons, Attribution 2.0 Generic, cc by 2.0)