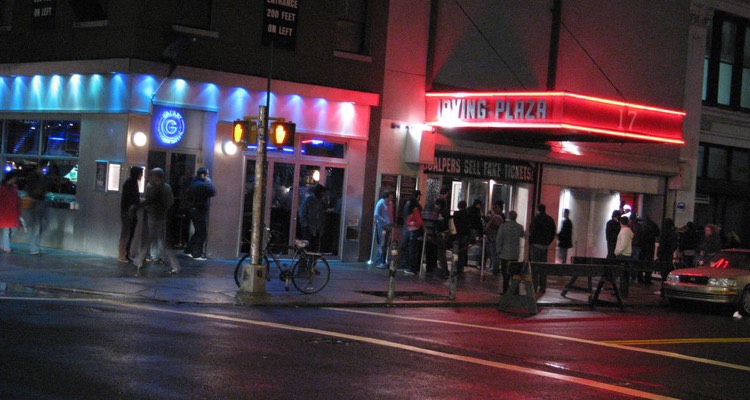 Rapper Troy Ave just walked out of jail after firing a semi-automatic weapon at a T.I. concert.  But this case isn't over…
New York rapper Troy Ave (aka Roland Collins) has now been released on bail despite firing a semi-automatic weapon into a crowded area at a recent T.I. concert in New York.  Collins was pegged by police as the owner of a semi-automatic weapon that was used to fire into a crowd, apparently with the intent to revenge kill an unidentified assailant.
Collins now faces murder charges, criminal weapons charges, and probably obstruction of justice charges according to statements from the New York Assistant District Attorney Joshua Steinglass.  "They have refused to help in any way," Steinglass relayed, referring specifically to Collins' removal of the weapon from the crime scene, and subsequent stonewalling of police interrogators.
The semi-automatic blast-off followed a chaotic shootout in the VIP section of Live Nation-managed Irving Plaza, and raised serious questions of how a semi-automatic weapon slipped into a major rap show.  Live Nation subsequently shut down a number of shows, though security gaps remain a massive concern given a seemingly endless spate of shootings across the US.
So how is Troy Ave walking the streets of New York?  The lucky break came when Collins' mother paid his $500,000 bail fee, after posting bond against the value of her home.  All of which means that  Collins can walk the streets of New York, provided he sticks to his 11 pm curfew, and doesn't attend any live concerts, music shows or events.  Collins has also been straddled with an ankle bracelet to ensure compliance.
The maelstrom started when a gunman opened fire at Irving Plaza right before T.I. was due to perform on stage, with longtime Troy Ave friend and bodyguard Ronald 'Banga' McPhatter murdered.  Troy Ave was also hit, but obviously survived the attack and initiated the retaliation.  When the smoke settled, there was one fatality with three others injured, including Collins himself who was left with a wound to the leg.
Collins was arrested, and last month, he rolled into a Manhattan courtroom in a wheelchair.  That was the first public appearance from the rapper since he was charged with attempted murder on May 31st.  The District Attorney's Office handed Collins the indictment: one count of second degree attempted murder and four counts of second degree criminal possession of a weapon, to which Collins pleaded not guilty.
Collins attorneys Scott Lemon and John Stella insisted that their client 'is the real victim' as he only acted in self-defense.  "We made a bail proposal to the District Attorney and we need to provide them with additional documents," Lemon stated last month.  "This is a case where [Troy] was a victim… and he should be let out on bail and treated like a victim."
Well, it looks as if the Judge approved Collins' and his attorneys' request for bail.  The case remains ongoing, with Collins still facing the very real prospect of being sentenced.
And that's how you fire a semi-automatic weapon at a rap concert and subsequently get out of jail, boys and girls!
Image by Pete Jelliffe, licensed under Creative Commons Attribution 2.0 Generic (CC by 2.0).