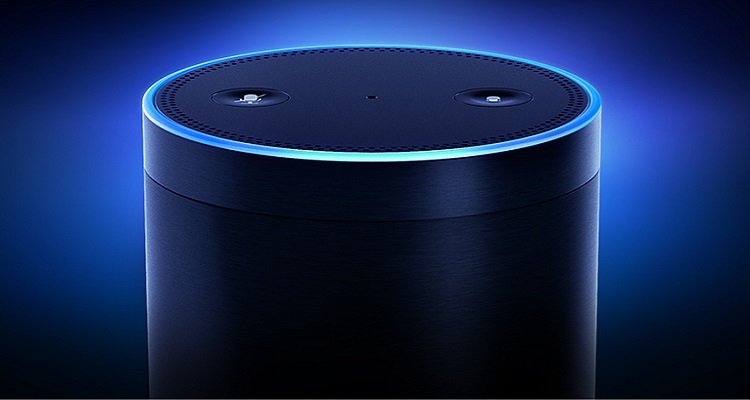 The old saying goes, if you can't beat 'em, join 'em.  But according to Amazon, if you don't want to join 'em, just beat 'em at half price.
Tech-focused Recode reported yesterday that Amazon is looking to double-down on its own music streaming service at reportedly half the price of competitors like Spotify and Apple Music.  $4-$5 a month sounds good, right?  And there won't be any ads you'll have to listen to, just like Spotify and Apple Music's subscriptions plans.  After all, this is tech giant Amazon.
But, wait.  Don't get your hopes up just yet, because here's the catch: the new, cheaper music streaming service will only be available to play if you happen to own an Amazon Echo player.
Amazon already offers its own music streaming service, Prime Music, as part of its $99 yearly Prime subscription, but the main problem here is that its music catalog is noticeably limited.  Amazon has been working to fix that, placing its service in direct competition with Spotify and Apple Music, according to a June report published by Reuters.
With its own Echo music streaming service, though, Amazon would be better able to market its Echo player as featuring its own exclusive music streaming service at just half the price.  As Recode states, the problem with this idea, however, is that most people "value the ability to take their music with them and play it whenever they want," with most Spotify subscribers "signing up on phones" and Apple Music catering its service initially to iPhone users.
Taking a step back from this news and viewing it from a more critical point of view, would this offering actually boost Amazon Echo sales, or would launching this plan spell certain doom for its service even before launching?  Currently, Amazon Echo can already stream Prime Music, Spotify, Pandora, and iHeart Radio, among others, and as Recode points out, you would only be able to listen to it at home.  You would need to be willing to pony up $179.99 just to have access to this streaming service at half-off, while you can start listening to Spotify or Apple Music right away from the phone you already own.
Amazon Echo's "always listening" feature also has security experts concerned about personal privacy.
Despite Amazon's desire to launch the both music streaming services in September, it still hasn't finalized deals with major labels and publishers.