Is the iPhone 7 actually exploding, or has social media gone and done it again?
There's news making the round on the internet that yes, the iPhone 7 is having the same exact issue Galaxy Note 7s are facing. Namely, that they explode as well.
Internet users are now concerned that their iPhone 7s might be recalled. However, after careful investigation, this appears to be just another case of the internet placing too much weight on a single user's experience, or an elaborate hoax.
The entire story started just two days ago when a Reddit user named kroopthesnoop posted several images of what he claims to be his now-damaged iPhone 7 Plus. Check out the image below.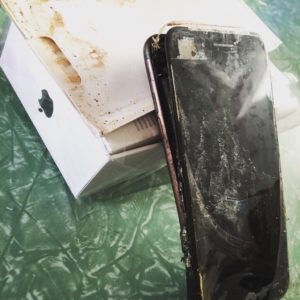 According to kroopthesnoop, an excited co-worker had pre-ordered the iPhone 7 Plus, but was met with a surprise.  Once he received it, he was unable to use it due to the device having exploded before opening.  Since only one image had been originally posted, kroopthesnoop posted more following the request of his co-worker.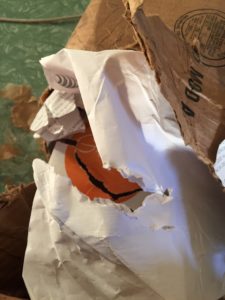 The images show not only a bad charred iPhone 7, but also seem to hint that the package may have exploded on route to kroopthesnoop's coworker's address.
The iPhone 7 packaging also appears to have suffered from a spontaneous explosion, and not a sustained fire. It's unknown if the delivery service was aware that the device had exploded before delivering.
While some Reddit users were quick to pin the blame on Apple for producing defective iPhones, shanshoft gave a possible explanation as to why the iPhone may have exploded.
"Something definitely have a severe impact over the container to the phone that caused the phone to bend, then battery blows up. Based on the photo, whatever that impacts the box, seems to punctured through the box as well. "
Several users were quick to support shanshoft's explanation. User S8ER01Z said,
"I'm just now seeing these pictures but it looks like something slammed into the package and crushed/nearly punctured the phone (considering all of the damage to the packaging)."
User JRHelgeson said,
"Isn't it quite obvious that the package was damaged quite severely? This was not a spontaneous 'explosion'. Lithium batteries explode when damaged as such."
Other users were quick to point out that his may have actually been an elaborate iPhone 7 knockoff.  The story does have a happy ending, however. An AT&T account executive was quick to expedite a replacement iPhone 7 Plus.
Currently, this appears to have been an isolated incident.  That is, if this is true.  Separately, BGR is also reporting that another iPhone 7 has "exploded," with the actual problem may be linked to a tampered battery.
Meanwhile, Wall Street isn't reading into it.  Apple's shares are expected to rise 20% due to stronger-than-expected sales of the iPhone 7.