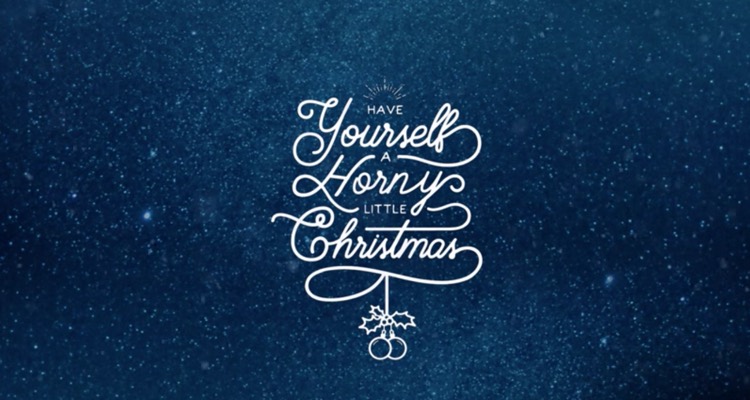 Pornhub's unprecedented Christmas ad could be its biggest one yet.  And, a classic carol could be changed, forever.
We first reported Pornhub's strange decision to shoot a Christmas-themed, 'Safe for Work' (SFW) ad last week.  Seemed like a tongue-in-cheek idea, though now it's paying off big time.  In just weekend, the video has been viewed more than 1.5 million times, with early two weeks left until Christmas.
The ad features a cast of lonely souls stranded on Christmas eve.  A Pornhub Premium account saves the day, and gets all of them through the dark, lonely night.
+ Pornhub's New Christmas Ad Will Change 'Silent Night' Forever
From the musical standpoint, the spot's growth could forever change your concept of 'Silent Night'.  The age-old classic was transformed into 'Lonely Night,' with a sweet, sonorous singer making the change.
Here's a peek, if you haven't already checked it out.
Christmas: the new Super Bowl?
Actually, this is more than just a spot for a premium porn account.  The adult mega-site spent heavily on a professional advertisement, with a top-shelf agency in tow.  The thinking?  Christmas spots could emerge as a new 'Super Bowl' period for brands, thanks to a totally diversified media landscape.
Enter Pornhub, which already scored a big success last Christmas.  That ad, similarly tongue-in-cheek, featured a grandson gifting his grandfather with a Premium gift card.
Musicians: please notice this!
But there's something way, way more important for musicians seeking their followings.  As adult media starts to go mainstream, audiences are largely viewing without serious musical backgrounds.   That means big money and bigger audiences for artists that figure this space out.
That's the case for those arrangers, writers, and singer contributing to the 'Lonely Night' ad.  And watch: the adult space will continue to reward innovative musicians to delve into this space.
Meanwhile: Pornhub's music ambitions are growing.
Pornhub first announced plans to start a record label two years ago.  That effort floundered a bit, but has since gained steam.  Just recently, the company staged a major indie music event in Miami.  And we're expecting other big tie-ins ahead.
Stay tuned.