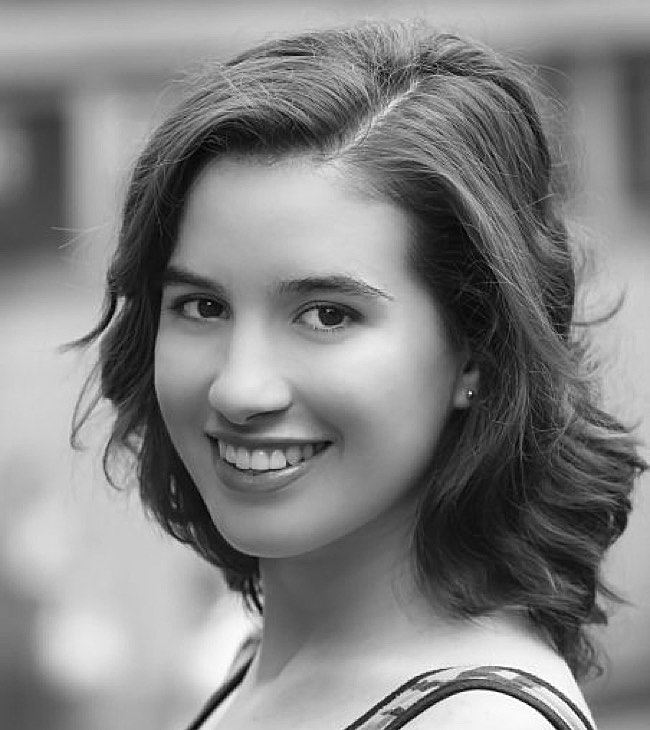 A distraught Rockettes dancer is now in tears after being forced to play Donald Trump's upcoming Inauguration.  "After we found out this news, we have been performing with tears in our eyes and heavy hearts…"
After finding out that she and her fellow dancers would be playing the upcoming Donald Trump Inauguration, Rockettes dancer Pheobe Pearl broke down.  And, blared her frustrations in a (since deleted) Instagram post:
"Finding out that it has been decided for us that Rockettes will be performing at the Presidential inauguration makes me feel embarrassed and disappointed. The women I work with are intelligent and are full of love and the decision of performing for a man that stands for everything we're against is appalling.
I am speaking for just myself but please know that after we found out this news, we have been performing with tears in our eyes and heavy hearts.
We will not be forced! #notmypresident."
But will she be forced?  Whether Pearl — and other dancers — will actually back out of the gig is uncertain at this stage.  So far, the Rockettes union has said a boycott would violate their rules.  According to contracts, the Rockettes are basically obligated to play whatever gigs come along.
As long as there aren't bullets flying or other dangers, you have to play the gig.  Well, let's hope that description doesn't stick to the upcoming Presidential Inauguration.
At this stage, we're not sure where the Rockettes will fit into the broader Inaugural lineup.  We just know they've been signed up to play, and will likely perform in a prominent role.  The Rockettes are as American as apple pie, and previously performed at both G.W. Bush's Inaugural bashes.
Official Statements
So far, the Rockettes' union has been stern on the matter.  According to Broadway World, the American Guild of Variety Artists has stated that every dancer is 'obligated' to play.  They also took it a step further by personally blasting Pearl for speaking out.
"The ranting of the public is just that, ranting. Everyone has a right to an opinion, but this does not change your employment status for those who are full time," the AGVA wrote in a leaked email. "This has nothing to do with anyone's political leanings (including AGVA's), it has to do with your best performance for your employer, period."
The Madison Square Garden Company has also issued a stern statement, ensuring that the group will perform:
"The Radio City Rockettes, an original American brand, have performed at Radio City Music Hall since 1932 and, as treasured American icons, have taken part in some of the nation's most illustrious events such as Super Bowl halftime shows, Macy's Thanksgiving Day parades and presidential inaugurations, including in 2001 and 2005. We are honored that the Rockettes have again been asked to perform in the upcoming inauguration festivities."
What next?
If Pearl is serious, a distraught group of singers could stage an 'illegal' boycott in protest.  But that could cost them their livelihoods, and shake up the group forever.  Then again, it could also shuttle the group to a new level of prominence, and ultimately boost revenues.  Just recently, cast members of hit Broadway show Hamilton publicly lambasted Vice President Elect Mike Pence.  The group's soundtrack subsequently hit number one, and the show remains heavily sold out.
The Rockettes rebuttal is the latest in a string of defections and declinations.  Earlier, prominent tenor Andrea Bocelli backed out of the Inauguration, fearing all-out career suicide.  Others have flatly declined to perform or participate, including Elton John, Celine Dion, Garth Brooks, and David Foster.
In response, Trump has blasted A-list celebrities for refusing to play along.  Earlier, Trump Inauguration coordinator Tom Barrack said Trump 'doesn't need celebrities' because he's already famous.
Fun times in America!