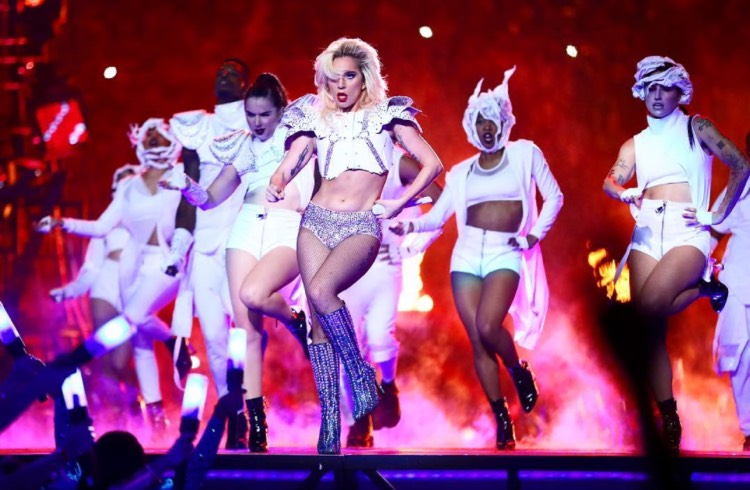 And the plot thickens.  Did Lady Gaga get paid for her Super Bowl LI Halftime performance, or not?  Now, the Screen Actors Guild is saying that she was paid — just not directly by the NFL.
On Monday, a source to Digital Music News reported that the NFL didn't pay Lady Gaga for her Super Bowl Halftime performance.  That is, $0 for an elaborate, full-blown performance that involved a flying trapeze, shoots of fire, endless choreography, and multiple songs.
Now, an executive from the Screen Actors Guild (SAG) says that's incorrect.  In a call made to DMN this morning, the SAG executive conceded that the National Football League did not pay Gaga directly.  But, everyone involved with the show was paid by a group hired to coordinate the Halftime gig.  "Everyone in the production, including Lady Gaga, was paid," the source assured.
The SAG executive also promised that the NFL would be calling Digital Music News with further details and clarifications.  That apparently includes a complete reversal from an earlier statement by an NFL executive on the matter.  Here's what NFL Director of Programming Lawrence Randall told Time in 2014, after a similar issue arose involving Bruno Mars' halftime show.
"We're putting someone up there for 12 and a half minutes in front of the largest audience that any television program garners in the United States.  It's a pretty good deal.  It's the famous win-win for both parties."
According to the SAG executive, that statement was incorrect.  And, the NFL would be correcting it with DMN shortly.  Specifically, that call would be coming from Brian McCarthy, head of PR for the League.
We have no idea just how much Lady Gaga was paid.  Or what the hell is going on.  But hopefully we'll hear from the NFL soon!