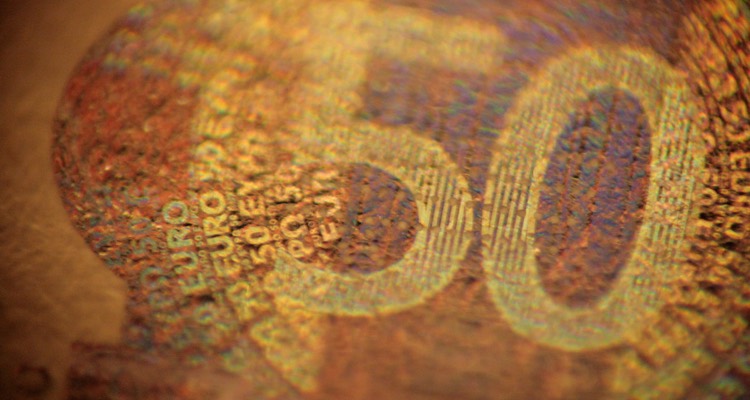 Earlier this year, we questioned whether Spotify was at risk of going bankrupt.  But for a rebounding music industry, is this company simply too big to fail?  Now, with 50 million paying subscribers, the Spotify riddle gets a little trickier.
Time for the labels to lower their rates?  Or can Spotify afford it?  Now, there's more evidence of the latter.
Just this afternoon, the company reached 50 million paying subscribers.  Spotify didn't disclose its top-line user metric, though total users may be in the 125-150 million range.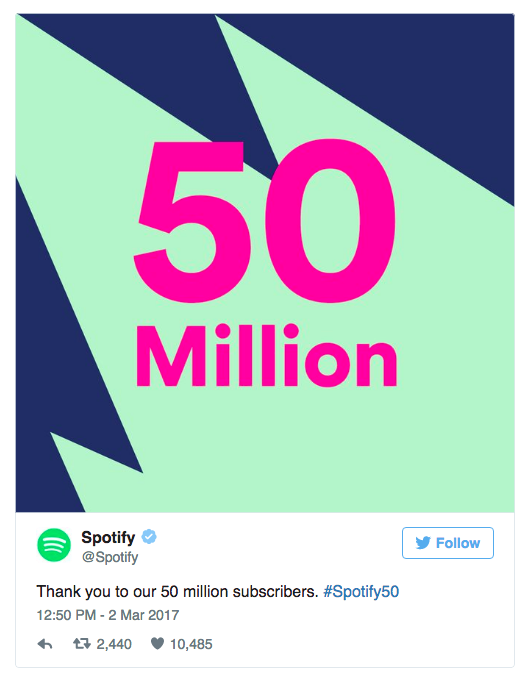 That means tons of paying subscribers, and even more (expensive) free users.  All of which may — or may not — be a sustainable business model.
vs. Apple Music
The news comes on the heels of a bullish stat from Apple Music.  Just last month, Apple executive Eddy Cue revealed a paid subscriber tally reaching 25 million.  But that is just half of Spotify's tally, thanks in part to a 5+ year head start.
In a tweet, Spotify said it added more than 10 million paying subscribers in just 5 months.  That's a heady increase, and seems faster than Apple Music's rate of growth.
+ UMG Alone Earns $4.5 Million a Day from Spotify, Apple Music, and YouTube
Perhaps more importantly, Spotify and Apple Music now boast a combined 75 million paying subscribers.  That pushes the overall tally of people paying for streaming services well past 100 million.
Premium services from SoundCloud, YouTube, Google Play, Napster, Deezer, and Tidal are lagging far behind.  In fact, the grim reaper could very well tap the shoulders of a few of those players, starting with the extremely over-leveraged SoundCloud.
Too big to fail?
But the 50 million mark comes with a lot of concerns.  Amidst an unnerving $1.5 billion debt load, Spotify is finding it impossible to open on Wall Street.  Profitability concerns are plaguing the company, according to reports, with major label licensing costs considered unbearable.
+ Is Spotify Going Bankrupt In 2017? Wall Street Delivers Another Red Flag
Of course, the 'big three' majors are notorious for driving well-financed companies into the ground.  But maybe this is one golden goose that gets spared.  And 50 million paying subscribers means more leverage — and potentially better deals in the end.
Snap!
That said, Snapchat is currently soaring after a heady IPO.  And that's building hope that a profit-challenged company can successfully debut.
Stay tuned.