Kodak Black just removed all 24 of his gold teeth.  The decision comes just days after a judge granted his early release.
Turns out gold teeth were just a phase for Kodak Black.  The Pompano rapper has now surgically removed all 24 of his gold teeth, once his signature look.
The rapper posted a clean, gleaming white mug on Twitter this morning.  "Corporate Thuggin

," the caption reads.  The removal comes one day after Black's 20th birthday on June 11th.
Also this morning, Kodak uploaded this gold-free smile from his drop-top Rolls Royce.
Here's one of the last pictures of Black before the operation.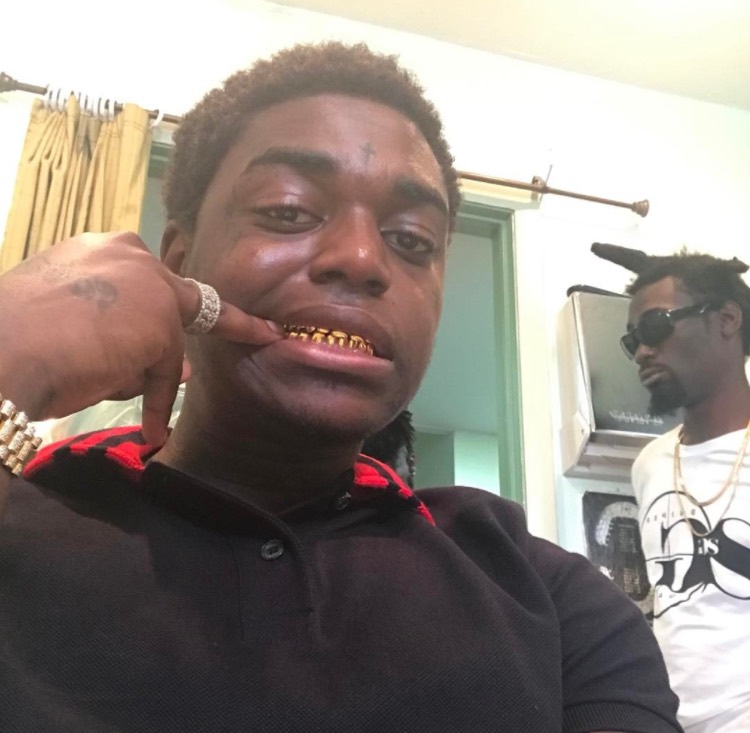 The decision comes as a shock to most fans.  The 20 year-old Kodak has made his gold mug a signature, and frequently raps about it.  Just recently, Kodak teamed up with French Montana on 'Lockjaw,' which is all about the gold-plated grill.
It's unclear if Kodak Black was facing medical complications from the gold teeth.  But one rumor is that the rapper was at risk for gum disease.
+ Kodak Black Arrest & Release Papers Leaked Online
Whether any of this is tied to his early release from jail is unknown.  Gold teeth are often sported by rappers as a status symbol, though can easily be associated with criminal or thug behavior.  That said, Kodak Black appeared in court while donning a full rack of gold teeth.
The surgery was completed on Monday, June 12th.  Prior to the extensive operation, Black opted against taking morphine or other numbing agents.