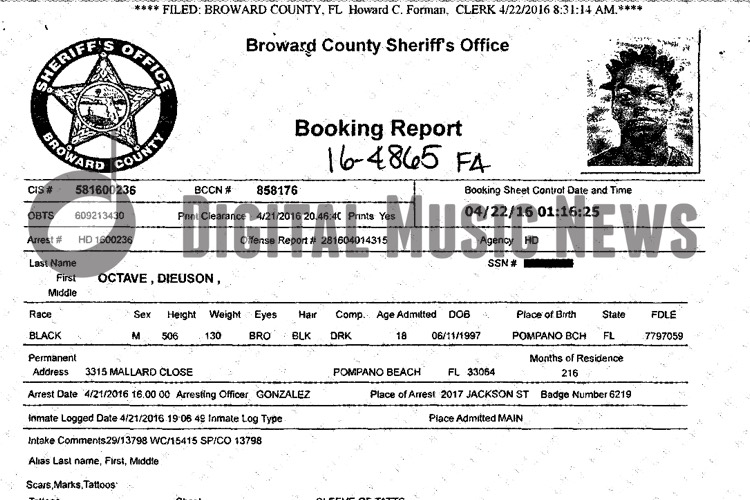 Kodak Black has now been released from jail after successfully completing a 'life skills' program.  Here's the paperwork that set him free.
It's a been a rocky few years for Dieuson Octave, better known in the rap world as Kodak Black.  The 'Tunnel Vision' rapper just finished a 30 day stint in the pen, itself a sharply reduced sentence.  Thankfully for Kodak, judge Michael Lynch agreed to release the rapper after determining he was not a violent threat to society.
But way before that, the rapper was apprehended on numerous charges.
Here's the arrest document from April 21st, 2016 that landed Kodak Black in the cell.  Officers noted that the rapper dons a sleeve of tattoos and 24 gold teeth (in case there was any doubt).  The arrest was made in Black's hometown of Pompano Beach, FL.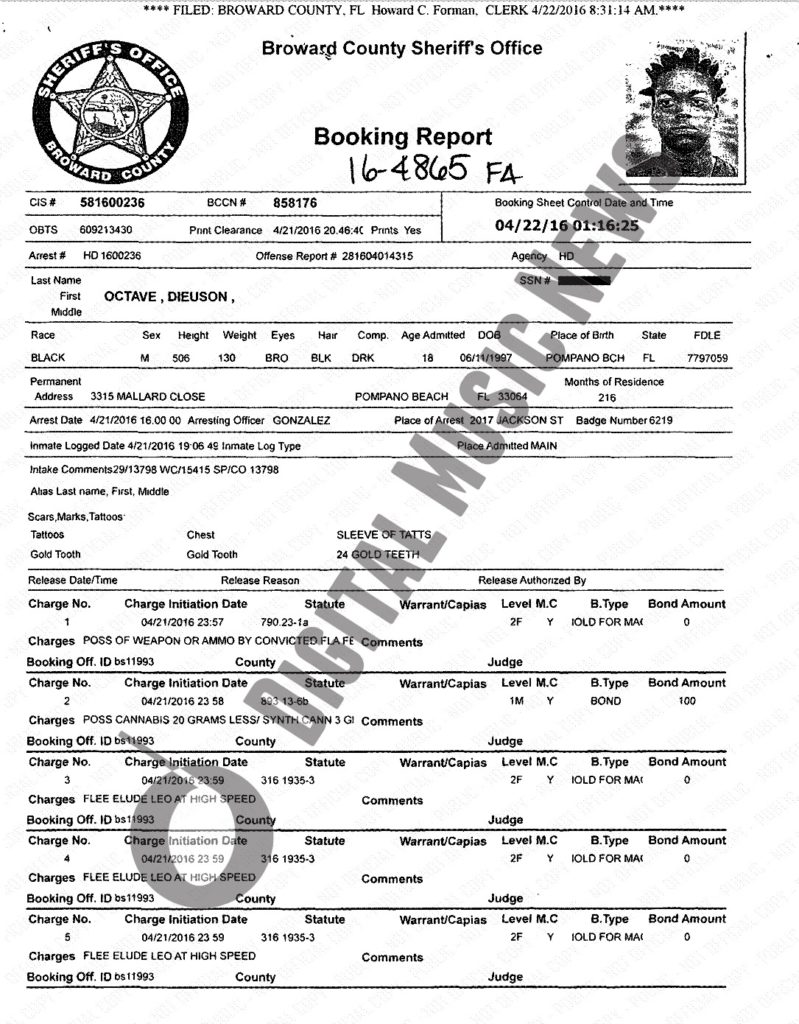 As the arrest paperwork shows, Kodak was arrested for multiple offenses.  That includes possession of marijuana (20 grams or less), possession of a weapon by a convicted felon, and leading a police officer on a high speed chase.  After serving time for those offenses, Black was then found violating parole multiple times.
That landed him in jail again in early May of this year.  But thanks to some excellent lawyering and an understanding judge,Black was able to dramatically reduce his sentence.
+ Fake News Alert: Was Rapper Kodak Black Really Shot?
The following document allows for the rapper to participate in a 'like skills' program and gain release after 30 days.  He is determined to be 'not a danger' to the outside world.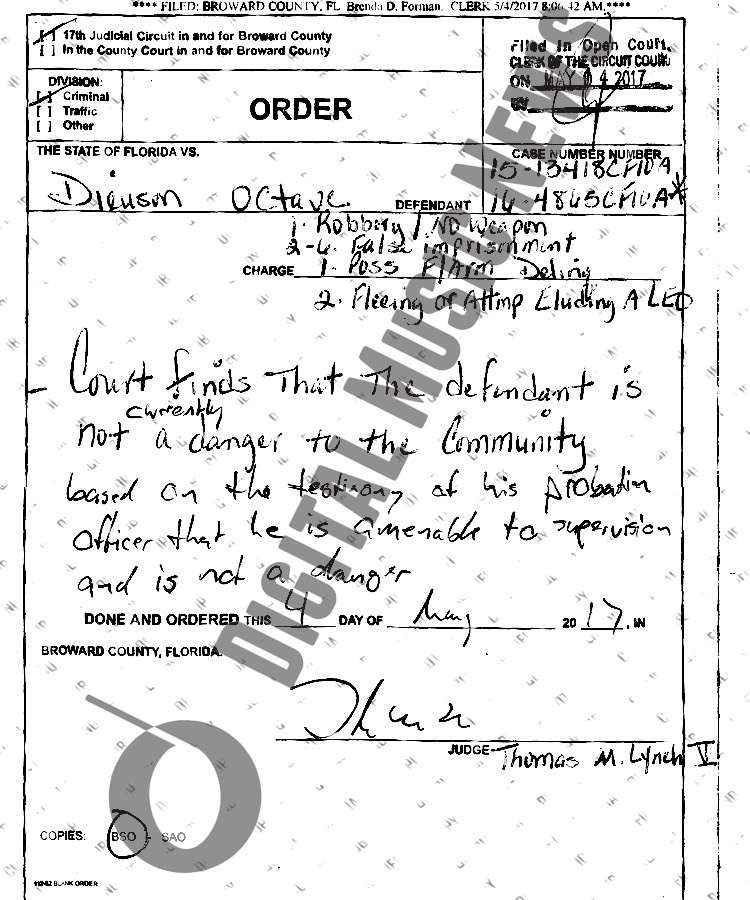 Here's another release document converting Black's sentence from 'Probation Sentence' to 'Community Control'.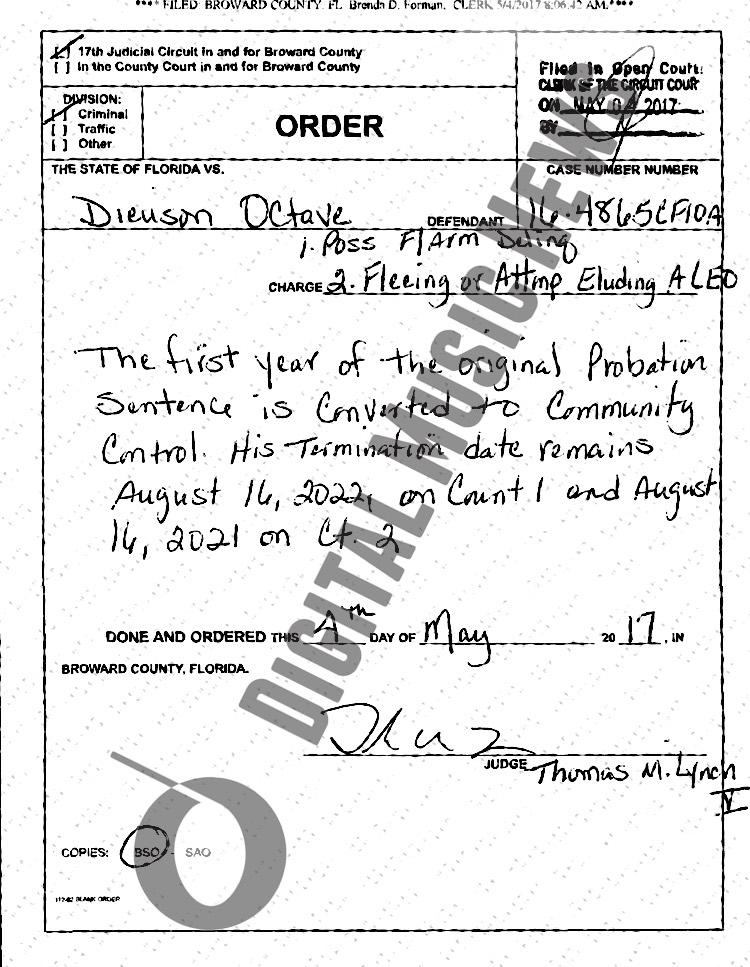 Now, the rapper faces a felony charges in connection with an alleged assault in South Carolina.  In that case, Octave has been accused of sexually assaulting a woman in a hotel room.  That case is pending; Black is on $100,000 bond.