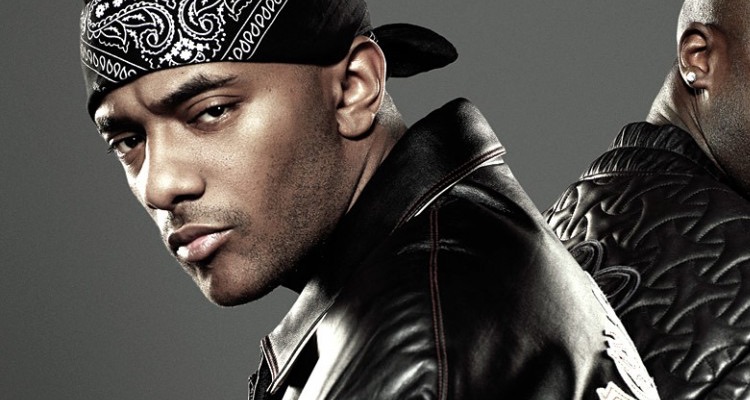 In what's sure to feed conspiracy theories, prior to his still unexplained death, Mobb Deep's Prodigy was working on a musical about the Illuminati.
Last Tuesday, Prodigy mysteriously passed away.  He was 42 years old.  Part of the popular duo Mobb Deep, Prodigy died at a hospital in Las Vegas.  The official cause of death remains unknown.
Now, following the claims of the rapper's co-author, fans and conspiracy theorists believe the Illuminati may have been involved.
Prodigy arrived at a Las Vegas hospital following a Mobb Deep performance in the city.  From birth, the rapper (real name Albert Johnson) had struggled with sickle cell anemia.  It appears the rapper battled an emergency related to this condition for days prior to his hospitalization.
In public, Johnson had appeared relatively healthy, with no signs of sickness.
After the rapper passed away, TMZ posted a rumor claiming that Prodigy died after choking on an egg.  In what will surely fan conspiracy theory claims, music journalist Kathy Iandoli said that Johnson had been working on a musical about the Illuminati.  He was in the middle of writing it, so it wasn't yet released.
Enter Kathy Iandoli, who co-authored Prodigy's 2016 book, Commissary Kitchen.
The cookbook provides easy-to-follow recipes to stay healthy while in prison.  Iandoli, a critically-acclaimed music journalist had a close friendship with Johnson.
In an interview with Complex, Iandoli shared that the rapper and her had planned to complete a musical about the Illuminati.
"The one thing we were planning on doing was a musical about the Illuminati and how the obsession with the Illuminati infiltrated people's opinions of hip-hop."
After deciding not to do an interactive musical, Johnson and Iandoli wanted to tell a semi-autobiographical story. She added,
"We were initially going to do an interactive type of musical with a company that runs The Illuminati Ball, but then we decided to take our idea to an off-Broadway situation.  Tell a story with a very specific beginning, middle, and end. But [the story] began with prison; it was semi-autobiographical."
During his musical career, Prodigy prominently mentioned the Illuminati multiple times.  Speaking to Genius about the alleged secret society, the rapper said,
"This dude named Adam Weishaupt started this group of powerful, rich people that basically shape popular opinion and the way the world is gonna move forward."
Explaining Johnson's fascination with the secret society, Iandoli told Complex,
"[He was interested in] how people absorb information and what they do with that information.  The thing about the Illuminati, as it pertains to hip-hop, is that many people view it as being this key to abundant wealth.  And of course we don't even know if it exists, but what P would really speak about was the idea of people using it as a meal ticket."
Iandoli went on to explain that the rapper and her hadn't gotten very far on developing the musical. They only wrote a "couple of little bits about it," but it was in motion.
Authorities have yet to release a cause of death. The Mobb Deep rapper, said Iandoli, had lived knowing he didn't have the best health. He knew that at any moment, he could pass away. Speaking about the rapper's motivation, Iandoli explained,
"I think the clock that he was living on.  I think that's something that he always kept in mind.  He knew he wasn't in the best health.  There were so many times where he felt so lucky, just to be here.  Getting so many things done was a race to the finish line.  He wasn't sure if his health would lead him to have to take a rest and not be able to do what he wanted to.  I think that was one of the things that motivated him, knowing that he would have to slow down."
But Iandoli went on to state that the Mobb Deep rapper hadn't shown signs of severely declining health. Speaking about the rapper's struggle with sickle cell anemia, she added,
"His way of life was always having to deal with this. And the amount of pain that he was in because of it… he's not in pain anymore."
Image by Tobias Nielson (CC by 2.0)