BTS' funtime video series 'Bon Voyage' has just landed on Pornhub.  Because, of course it did.
For those wanting to take a quick break from non-stop, hardcore videos of plowing, there's now an interesting diversion.  That's right, someone just uploaded the entire second season of BTS' 'Bon Voyage' onto Pornhub.
The series tracks the group's silly adventures in vacationland.
The uploads appear to be done in jest, with 'Bon Voyage' containing zero pornographic content.  Incidentally, 'BTS' turns out to be a category in porn, specifically 'Behind the Scenes'.  Makes sense, given the voyeuristic appeal of adult content, something that may have also boosted visibility of the 'Bon Voyage' upload.
But the uploaders took things a step further.  Check out the adult-themed titles applied.  Unfortunately, there are probably more than a few people Pornhub locals got lured into this (we'll leave it at that).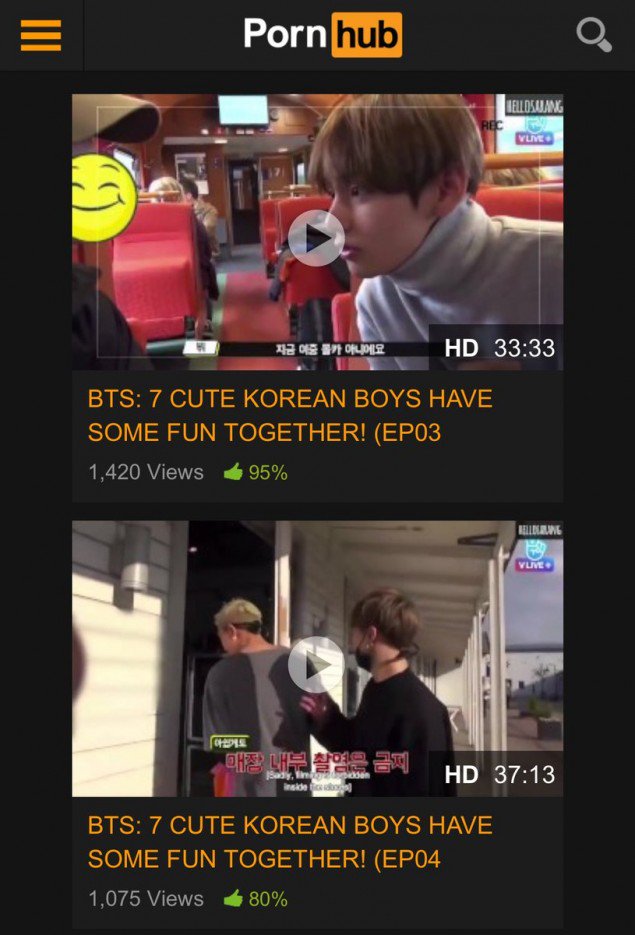 This isn't the first time that some decidedly non-pornographic content has landed on Pornhub.
Actually, the site is becoming an increasingly popular place to upload pirated content.  And while Hollywood has focused on crushing torrent hubs, a totally different 'hub' has emerged for Hollywood uploads.  Indeed, over the past year alone, the 'hub has hosted films like Shrek 2, Star Wars Rogue One, Avengers Age of Ultron, and Step Brothers.
That may have also motivated the BTS upload.  Currently, the series is only available on V Live, where fans must pay to access the content.  Fair enough, though restricted platforms almost always run into piracy issues (like this one).
Actually, there's some other BTS content on Pornhub as well.  Including the mega-smash video, 'Not Today,' which bears a slightly different title.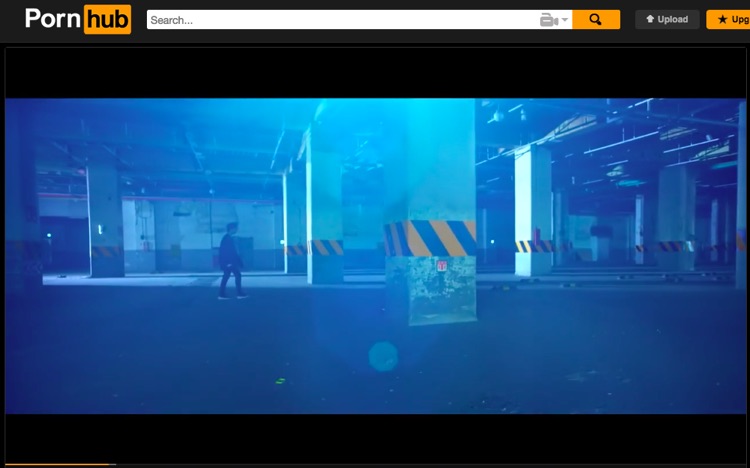 For BTS, the development is the latest problem for the show.
Earlier, the group invited more plagiarism scrutiny from Big Bang VIPs after using a 'No Signal' intro in a series teaser.  Of course, the 'No Signal' intro isn't a copyrightable idea.  But VIPs expressed unhappiness over its appropriation.
Earlier, BTS was accused of blatantly ripping off the 'No Signal' intro to kick off a performance at the Gaonchart Music Awards.  The band subsequently denied any involvement, with Gaonchart organizers taking the blame.