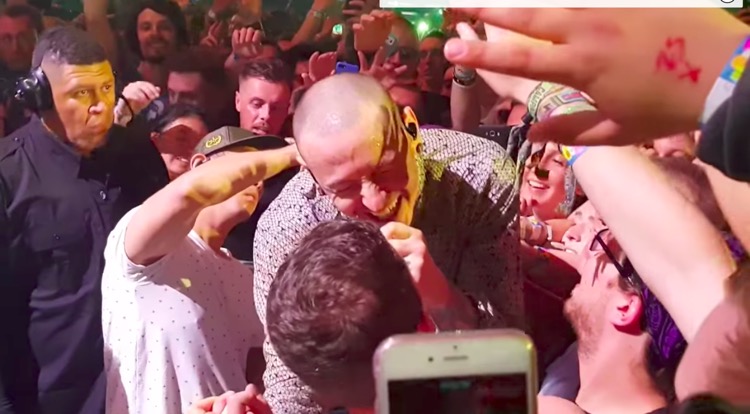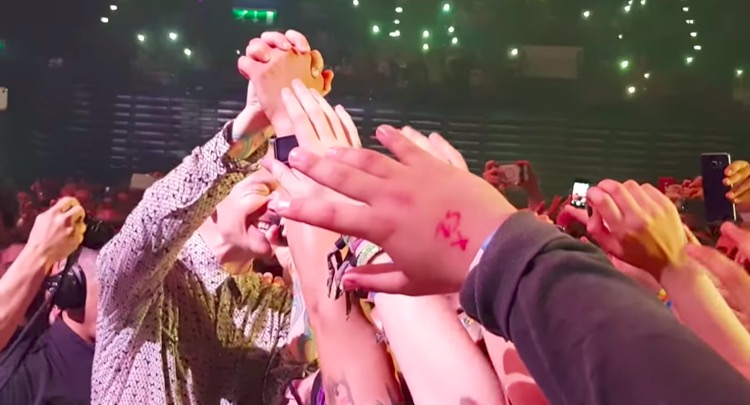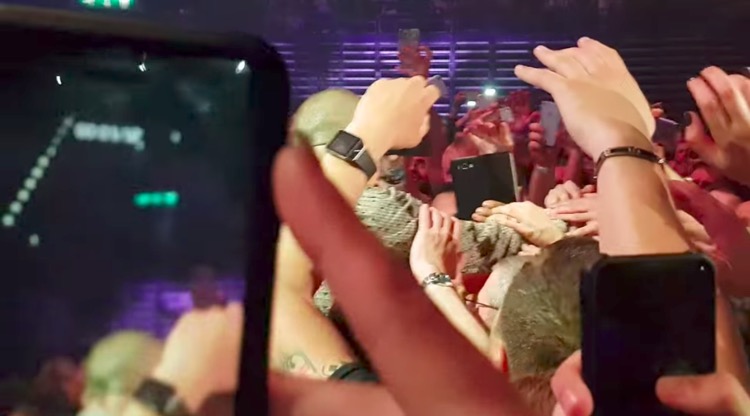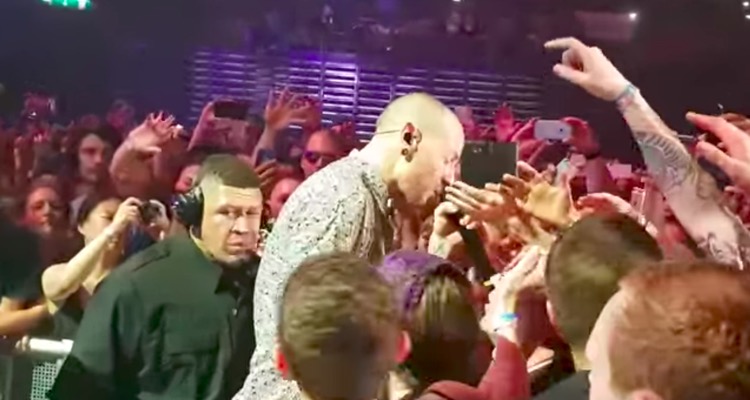 Chester Bennington's final show was July 6th in Birmingham, England.  He committed suicide two weeks later.
This seems more like an emotional farewell in retrospect, though of course, nobody in the audience knew it at the time.  It was filmed by Susan Streiko, who just happened to find herself right next to the Linkin Park frontman when he jumped into the crowd.
Bennington was performing 'One More Light,' which soon became a tribute to his late friend, Chris Cornell.  That followed other performances of the same song, with Bennington obviously putting massive emotion into the track.
This sort of immersion was actually not unusual for Bennington, who obviously adored his fans.
Bennington was delivering this performance at the Barclaycard Arena, situated in central Birmingham.   Sadly, the theme of that song now resonates more strongly for Bennington himself.
If they say
Who cares if one more light goes out?
In a sky of a million stars
It flickers, flickers
Who cares when someone's time runs out?
If a moment is all we are
We're quicker, quicker
Who cares if one more light goes out?
Well I do
Chester Bennington killed himself two weeks after this show.  Unfortunately, the singer offered few warning signs, even to his own wife, family, and band members.  In fact, everything in his life was moving along, with a just-purchased house and an active tour in place.
His death was ruled a suicide by hanging, and immediately met with a mix of adulation, shock, and condemnation.
That includes some fans who refused to believe it was a suicide, with theories of a homicide even gaining momentum.  Accordingly, that was quickly debunked as 'fake news'.
+ Was Chester Bennington Really Murdered?
Bennington was 41 years old, leaving six children and a grieving wife behind.  Shortly thereafter, a touching note from his son surfaced, left just weeks before the singer took his own life.
Just last week, the singer was laid to rest in a private ceremony.