A court found Chris Brown wiring $15,000 to a now-convicted 'purple drank' dealer, 'Cuban Harry'.
Despite payments to a notoriously high-profile drug kingpin in Miami, it looks like Chris Brown won't face felony criminal charges.
Just last week, a Miami court sentenced 'purple drank' codeine dealer 'Cuban Harry' to 30 years in prison.  'Harry,' whose real name is Harrison Garcia, also supplied Lil Wayne with prodigious quantities of the codeine-packed punch.  Court testimony revealed both rappers transferring massive amounts of cash for drank.
Garcia was given a mandatory minimum sentence of 30 years by US federal judge Patricia Seitz.  "It is the kind of conduct that is very much a scourge on our community," Seitz opined, while blaming operators like Cuban Harry for 'dehumanizing and enslaving' addicts.
Earlier this weekend, Lil Wayne suffered another round of massive seizures.  Whether heavy drugs are to blame for the repeated episodes remains uncertain.  Either way, Wayne is effectively out of commission.
Cuban Harry's high-profile rapper lifestyle may have been a big miscalculation.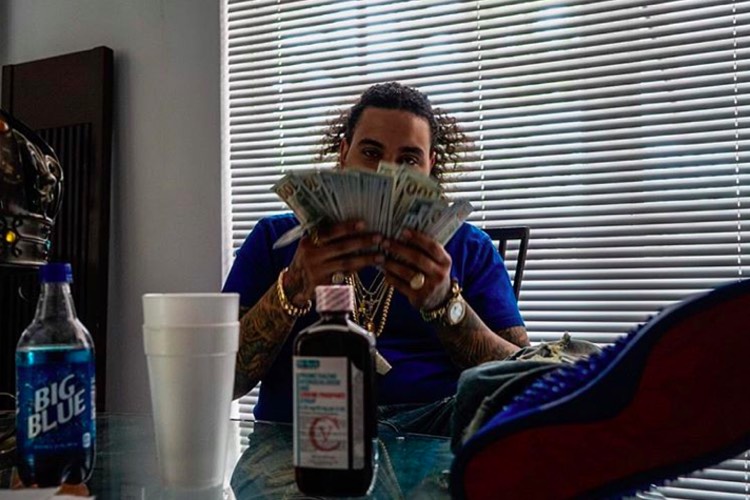 Garcia was routinely jet-setting with both Chris Brown and Lil Wayne, and sporting an appropriately flashy lifestyle.  In federal court last week, that well-documented extravagance was pegged to massive dealing of 'purple drank,' a hip-hop cocktail that blends soda and heavy levels of cough syrup.  Throughout, 'active ingredients' include promethazine with codeine, in large doses.
Harry also displayed a large number of firearms on Instagram.  But that show of force only demonstrated felonies to the US Department of Homeland Security.
+ Chris Brown Beats Up Women. But He Also Just Donated $100,000 to Help Hurricane Harvey Victims
The Miami Herald first outlined a broad operation in the South Florida region.  Accordingly, undercover cops successfully pinned Garcia in two separate deals.  Garcia also faced racketeering charges for deploying an army of teenagers to rob local CVS pharmacies.
Anyone listening to rap will recognize this potent brew.
Also called 'lean' or 'sizzurp,' among other monikers, 'purple drank' is a staple in many modern-day rapper videos.  But it is also a knock-out drug with serious health consequences, including death.  That became painfully apparent when DJ Skrew, a notorious sizzurp drinker, dropped dead in 2000 from a codeine overdose.
Several years later, Pimp C died from a similar overdose.  That, coupled with a rash of other deaths prompted greater enforcement from federal authorities.
Back to Cuban Harry, his social media excesses offered easy evidence.  Self-declared as the 'CEO of Purple Drank,' Garcia posted numerous images of the concoction.  A doubled styrofoam cup is the most typical way to consume sizzurp.
More details ahead.