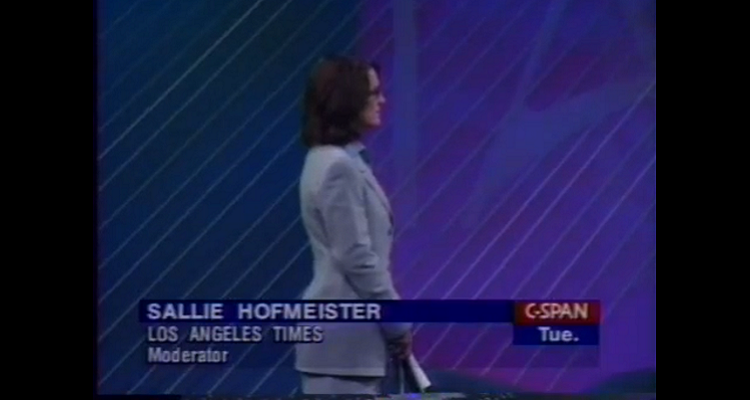 Sallie Hofmeister once provided PR work for Songkick.  Now, she's crisis managing for Harvey Weinstein.
Yesterday, in a letter sent to clients, once-promising ticketing startup Songkick finally confirmed that it would close its doors.
The startup specialized in selling tickets directly to fans through fan clubs and artist websites.
Yet, after burning through $61 million, executives immediately shifted blame for the company's closure.  Blaming major ticketing competitors instead for their demise, a letter sent to Songkick clients read,
"I'm sad to write that on October 31, Songkick will bow to pressure from Live Nation and Ticketmaster and complete the shutdown of all ticketing operations (including the design and maintenance of artist web pages) we began earlier this year when Ticketmaster and Live Nation effectively blocked our US ticketing business."
In true combative style, Songkick founder and CEO Matt Jones vowed to continue the company's legal fight against Live Nation.
"Our antitrust, trade secret misappropriation and hacking lawsuit against Live Nation and Ticketmaster will continue unabated."
During the past few months, employees have left the company.  Among those was former high-profile publicist Sallie Hofmeister.
According to a new report, Hofmeister now works defending Harvey Weinstein.
Who is Sallie Hofmeister?
According to her profile page on Sitrick And Company's website, Hofmeister has previously worked as a journalist.  She served as a business editor for the New York Times and as a reporter and editor at the Los Angeles Times.
Sitrick And Company is a high-profile strategic communications firm.
Two months ago, Digital Music News touched on Songkick's imminent closure.  According to sources that spoke to Amplify, the ticketing startup had let go of most of its staff.
In the past ten years, Songkick managed to raise $60.82 million in eight rounds of financing.  Yet, sources explained that after raising the money, the company continuously misled the public and investors.
Top executives, claimed sources, had spent the money on expensive SoHo House memberships.  CEO and founder Matt Jones had also purchased first-class tickets to London, Los Angeles, New York, and Nashville.
In addition, the company allegedly lied about processing "hundreds of millions in sales" in their lawsuit against Ticketmaster.  The company, claimed the source, had actually earned money driving traffic to Ticketmaster.  Once they sued the major ticketing platform, however, Songkick "killed the best thing they had going for them."
Finally, the company had allegedly spent thousands of dollars on expensive PR firms to "bully some in the media."
After running the piece, Digital Music News received an e-mail from Sallie Hofmeister.  She stated that she was part of a PR firm "representing Songkick in its litigation against Live Nation."
Hofmeister wrote that Amplify's piece had "several problems."  Speaking about multiple factual inaccuracies that never appeared on this site, she told Digital Music News,
"There are a number of factual inaccuracies and omissions in the Amplify article and it should be noted that Amplify did not give the company an opportunity to comment on any of the allegations or the assertions and opinions made by anonymous sources whose motivations are unknown to readers, leaving the story unbalanced and one-sided."
After a long e-mail exchange, Digital Music News decided to keep the quotes.  But the efforts worked on Amplify, however.  An editor soon issued a retraction.
"Editor's update:  We heard from a Songkick representative regarding this story, who took issue with some of the anonymous quotes we used in the piece.  While we stand by our reporting, we also recognize that anonymous blind quotes — especially quotes that cast aspersions — can be unfair to the story subject and make it difficult to defend oneself against an anonymous critic.  We've decided to remove several anonymous quotes from this story.  If you have any questions regarding this decision, please email [email protected]."
Going to work for Harvey Weinstein.
Yesterday, Amplify's Dave Brooks wrote that Sallie Hofmeister "now [provides] crisis PR services for embattled Hollywood executive Harvey Weinstein."
Indeed, confirming Brooks' statement, a quick Google search on 'Sallie Hofmeister' will pull up multiple news stories related to Harvey Weinstein.
In one piece about Ben Affleck apologizing for groping an MTV host, the BBC noted,
"[Harvey Weinstein's] spokeswoman Sallie Hofmeister said any allegations of non-consensual sex were 'unequivocally denied" and that "there were never any acts of retaliation against any women for refusing his advances'.

"'Mr. Weinstein obviously can't speak to anonymous allegations, but with respect to any women who have made allegations on the record, Mr. Weinstein believes that all of these relationships were consensual,' the statement added."
Touching on a recent rape allegation made by Rose McGowan, Sallie Hofmeister stated,
"Any allegations of non-consensual sex are unequivocally denied by Mr. Weinstein."
With more accusations frequently coming to light, Hofmeister appears to have her work cut out for her.  Digital Music News hopes that everything goes well for her, lest we receive another combative e-mail about 'factual inaccuracies'. 
---
Image by CSPAN (screengrab)