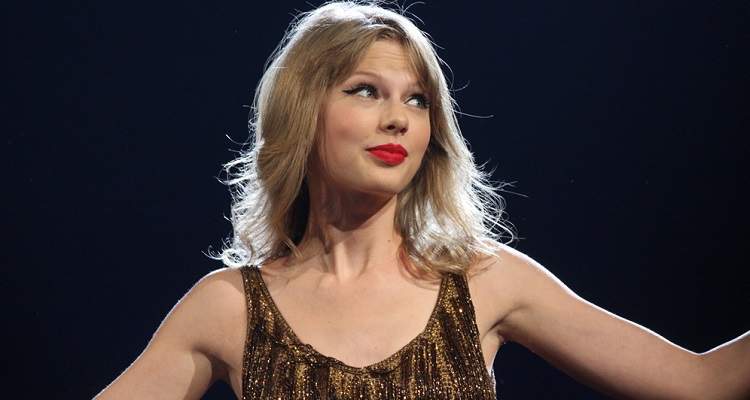 If only Taylor Swift gave a simple statement denouncing white supremacists and the alt-right movement, all rumors would cease.
According to blog writer Meghan Herning, Taylor Swift, allegedly a racist, has readily embraced the alt-right, white supremacist movement.
Analyzing clues supposedly hidden in her tracks, especially in her latest single, Herning wrote on PopFront.us,
"In other words, [the singer's] lyrics [have become] the voice of the lower case kkk, and Taylor's sweet, victim image is the perfect vehicle and metaphor for white supremacists' perceived victimization."
Once Herning published her piece, the singer and her legal team demanded that the article be removed.  The move has backfired for the singer, as the ACLU has now accused the singer of suppressing free speech.
Yet, one simple statement from the singer could put an end to the controversy.  So why hasn't she done it?
An obscure claim from an obscure website.
PopFront.us is a relatively obscure online magazine.  The website and its writers claim to focus on "re-centering the national political conversation and bringing together the left."
Prior to the piece, very few people knew about Meghan Herning and PopFront.  It's doubtful that many read the piece until Taylor Swift's lawyers stepped in.
According to digital market intelligent company SimilarWeb, PopFront has a global ranking of 6,484,699.  In the United States, the site is ranked at 1,353,545.
PopFront has billed itself as "the first outlet [to notice] the connection between Taylor Swift and the alt-right."
Herning wrote that Taylor Swift has purposefully built herself up as a "good girl unjustly wronged," just like alt-right sympathizers and white supremacists.  Focusing on Swift's single, 'Look What You Made Me Do,' Herning compares the music video to Adolf Hitler.
"At one point in the accompanying music video, Taylor lords over an army of models from a podium, akin to what Hitler had in Nazi Germany.  The similarities are uncanny and unsettling."
Herning implies that the music video serves "as indoctrination into white supremacy" for young girls.
The ACLU steps in.
A day after the piece went live, Taylor Swift's legal team threatened to sue PopFront if it failed to take down Herning's article.  A redacted version of the letter posted online reads,
"This firm is litigation counsel for Taylor Swift. On behalf of Ms. Swift, we demand that PopFront immediately issue a retraction of a provably false and defamatory story about Ms. Swift, as well as remove the story from all sources and cease and desist from publishing or disseminating it."
For threatening to sue the website, the nonprofit ACLU slammed Taylor Swift's attempt "to protect [her] reputation."  ACLU of Northern California attorney Michael Risher said,
"This is a completely unsupported attempt to suppress constitutionally protected speech."
The ACLU also criticized the singer in a public letter posted on their website.
"The blog post is a mix of core political speech and critical commentary;  it discusses current politics in this country, the recent rise of white supremacy, and the fact that some white supremacists have apparently embraced Ms. Swift, along with a critical interpretation of some of Ms. Swift's music, lyrics, and videos."
In an interview with Variety, Meghan Herning lambasted the singer's legal threats.
"The press should not be bullied by high-paid lawyers or frightened into submission by legal jargon.  These scare tactics may have worked for Taylor in the past, but I am not backing down."
But, does Taylor Swift readily support the alt-right, white supremacist movement?
The piece in question over at PopFront.us isn't all that great.  Reading through the lengthy and convoluted article, Meghan Herning rehashes many previous claims.
People have long accused Taylor Swift of supporting the white supremacist movement.
Four years ago, Pinterest user Emily Pattinson overlaid Adolf Hitler quotes over Taylor Swift images.  Swift's lawyer, J. Douglas Baldridge, then sent a letter demanding that the social media website take down the images.  They didn't.  What's worse is that no one noticed that they were Adolf Hitler quotes until Baldridge stepped in.
Last May, controversial far-right website Breitbart News claimed that Taylor Swift was an alt-right pop icon.  Columnist Milo Yiannopoulos wrote,
"The Daily Stormer, home of the alt-right's ultra-radical and race-preoccupied "1488" contingent, has an entire category devoted to Swift.  One post praises her as the "Nazi Avatar Of The White European People."  Another worries that she may have "Succumbed To the Merchant."  (They mean Jews.)"
In fact, as with the PopFront piece, the legal threats only served to fuel the alt-right movement.  Yiannopoulous noted months earlier,
"Swift is covertly 'red-pilled,' concealing her secret conservative values from the progressive music industry while issuing subtle nods to a reactionary fan base."
As a major star in the music industry, Taylor Swift obviously has more things to worry about than rumors on obscure websites.  Yet, today, the alt-right, white supremacist movement has become so big (and dangerous) that it's necessary to touch on the topic, even so lightly.
As the ACLU wrote, even jokingly referencing the singer's past songs,
"Criticism is never pleasant, but a celebrity has to 'shake it off', even if the critique may damage her reputation… 'not even in your wildest dreams' could [these claims] constitute defamation."
To put an end to years of rumors of racism, both in the past and in the future, all Taylor Swift has to do is issue the following statement.
"I completely disagree with the alt-right.  I do not support white supremacy."
That's all Taylor Swift would need.  No more legal threats.  No more fuel to fan the flames of alt-right racism and white supremacy.
If Taylor Swift would simply decry the white supremacist movement publicly, none of this would've ever happened.
She didn't.  She hasn't, and she probably won't.
But, why not?
---
Featured image by Eva Rinaldi (CC by 2.0)